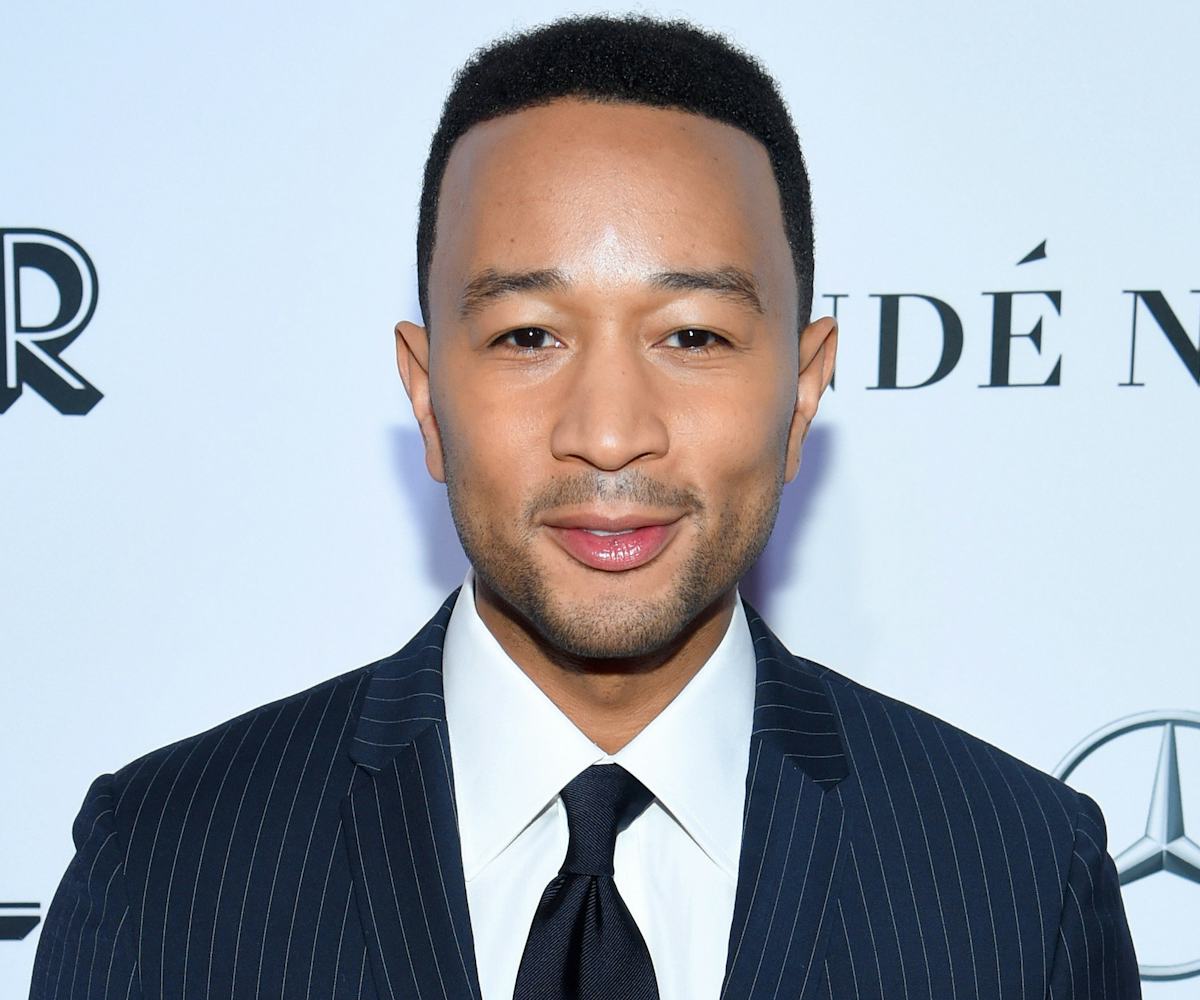 Photo by Dimitrios Kambouris/Getty Images
John Legend Defends Himself After Photo With Harvey Weinstein Surfaces
Following him speaking out against R. Kelly
John Legend defended himself after a Twitter user dug up an old photo of him and his wife Chrissy Teigen posing with disgraced producer Harvey Weinstein. Legend recently was praised for appearing in Lifetime docuseriesSurviving R. Kelly, which, with the resurfacing of the photo, prompted some to accuse him of being hypocritical.
Twitter user @DesAnika123 wrote to Legend, "Please explain?? I don't remember you publicly denouncing this man!!!" Legend responded in multiple parts, first by acknowledging that he did work with Weinstein, "before his abuse was known to me," and then by calling for the same takedown Weinstein experienced to happen to R. Kelly. "If y'all wanna cape for R and discount all these women's stories, just say it," Legend stated. "Don't bring up some old pics of me and somebody else."
In response to critics claiming that his work with Weinstein was the result of "lack of integrity or intelligence," Legend once again brought the conversation back to R. Kelly: "Weinstein has been exposed. His career is destroyed, he's ostracized from the business and will never make a movie again. He's charged with sexual assault and is awaiting trial. If you want the same for R, then great! Me too."
Tariq Nasheed, an anti-racism strategist, politely replied that he thought those in this particular Twitter conversation were trying to "make sure everyone keeps that same energy across the board," and Legend took the opportunity to once again bring it back to Kelly and explain his reasoning for participating in the docuseries: "No one asked me to be in a Harvey doc. I'm friends with the #SurvivingRKelly director and several protestors in the #MuteRKelly movement so I had a personal connection and agreed to appear. I don't just go around interviewing for every exposé. This is dumb."
The final episode of Surviving R. Kelly aired January 5.