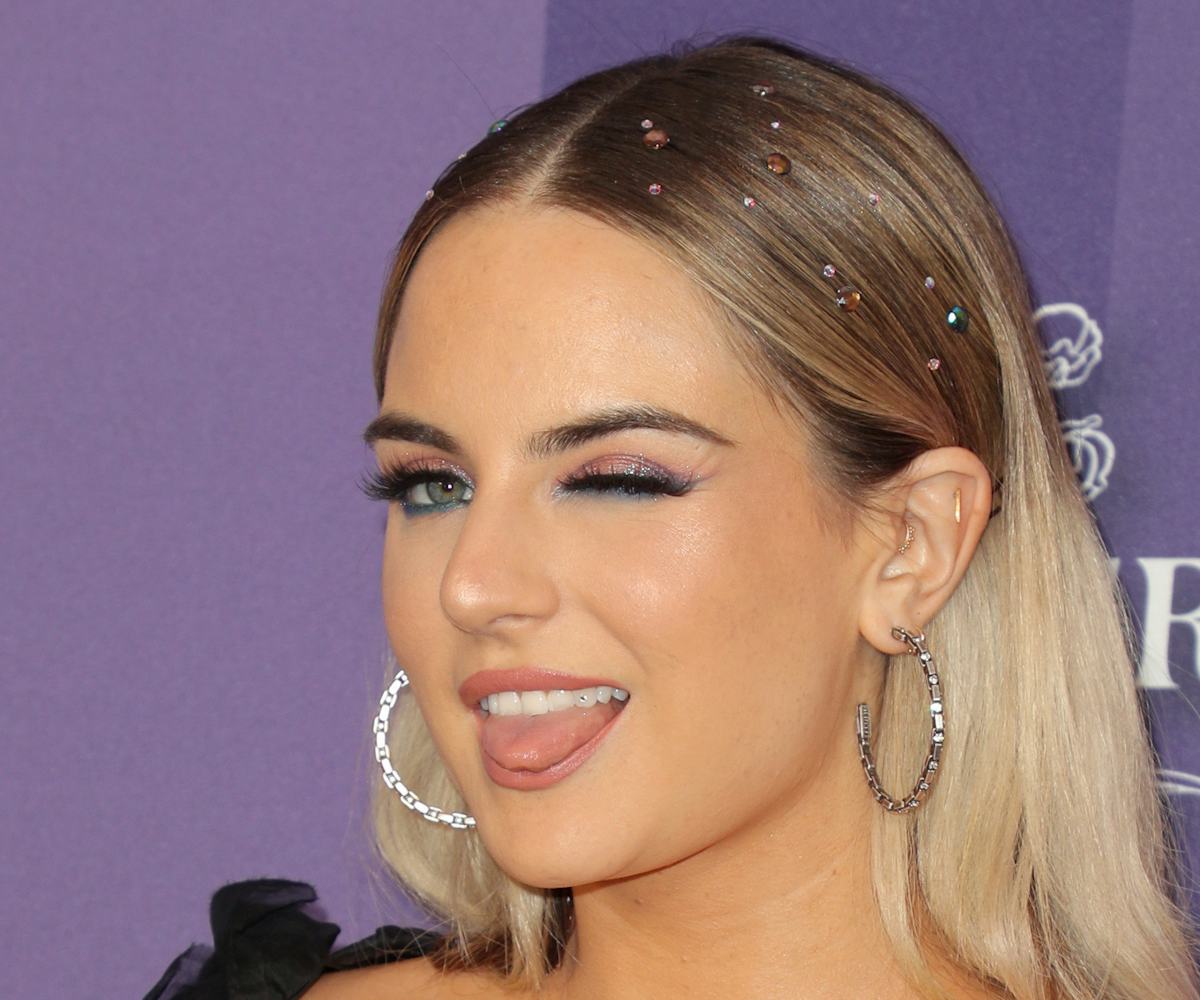 Photo by Chelsea Lauren/Shutterstock
JoJo Turned The Top Of Her Head Into A Mini Galaxy
A subtle but glam hair look
Leave it to JoJo to make the top of her head worthy of discussion. The singer-songwriter was spotted on the amfAR red carpet last night, and while at first glance her hair might appear like it's just shining on its own, a closer look reveals the artfully placed rhinestones responsible for the gleam. The different colored gemstones were thoughtfully sprinkled throughout the crown of her head, creating a multi-dimensional, celestial effect.
The goal was to be "glamorous and fun without doing too much," hairstylist Jill Colwell told us. "It was important to me that this look was seamless." Colwell used eyelash glue to get the gems to stick to the hair and different-sized gemstones to achieve the not-so-perfect effect.
The hair moment was inspired by the makeup—a whimsical take on the oil-slick eye. "I couldn't really put a finger on what color [makeup artist] Carlene K used, so we did the same with the rhinestones," she shared, adding that there were "no rules, so the look just created itself."
The 'do was fairly easy to create, with Colwell blowing JoJo's hair smooth and making a perfect center part. To keep it flat, she used setting clips and R+Co Control Flexible Paste before placing each gem. By placing the biggest stones closer to the scalp, Colwell created the scattered star effect, with the smaller ones tapering off toward the ear.
See the look from every angle, below.