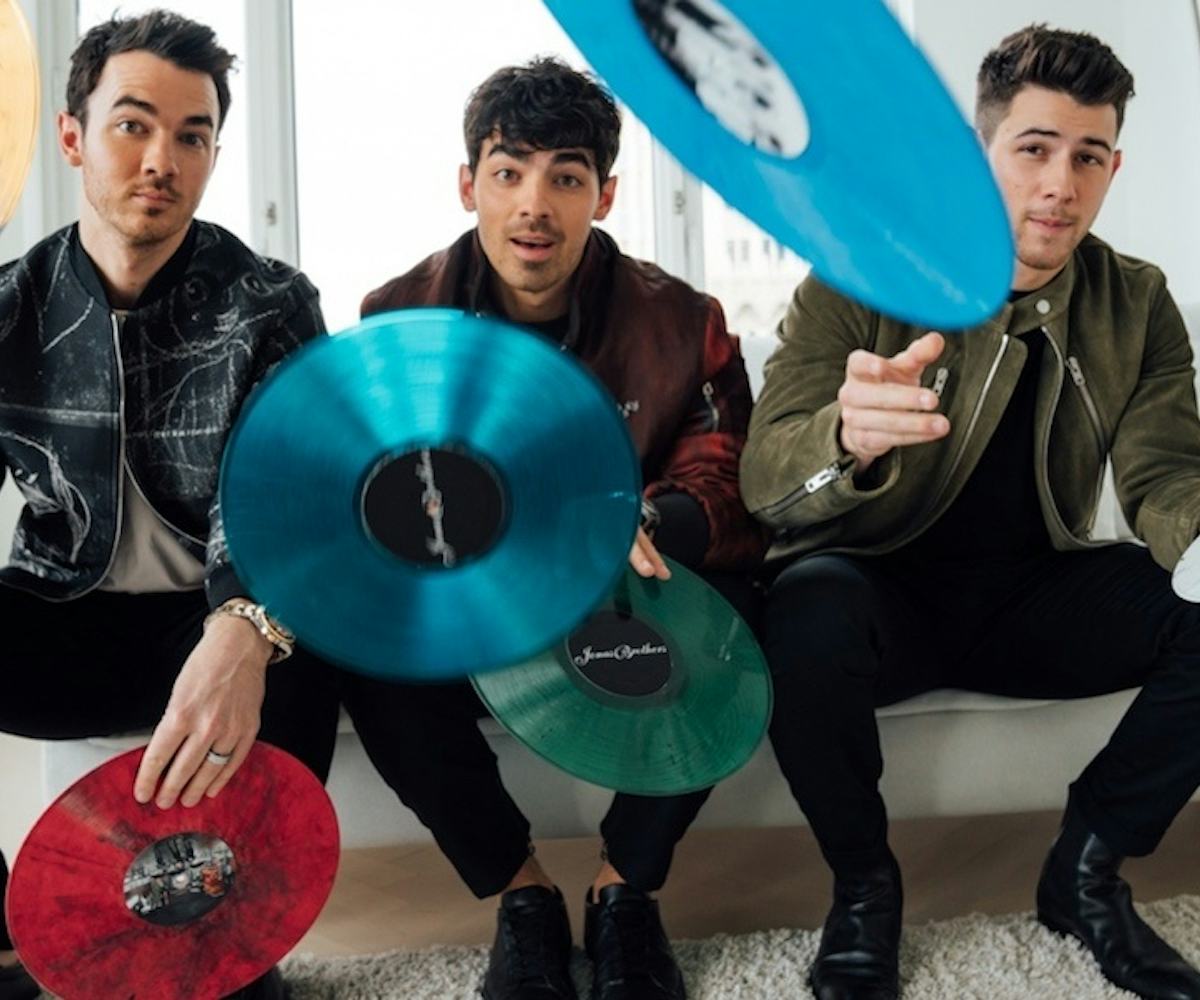 The Jonas Brothers Release *That* Album They Were Working On Before The Breakup
Following their recent comeback with new album Happiness Begins, the Jonas Brothers are now releasing all of their music on vinyl for the first time ever, including the record that never (officially) was: V, the fifth album that was interrupted by the band's breakup.
Previously, this record was only released to Team Jonas fan club members on the band's website. Prior to the split, The Jonas Brothers released two singles, including the ~scandalous~ "Pom Poms," and had prepared four new tracks. The album, which was posted to the site post-breakup, was filled out with the addition of live tracks to make a full-length release.
The vinyl release is part of a larger subscription program available now through the Jonas Brothers' website. The basic package includes eight full albums and 12 singles, including releases from the brothers' respective solo careers. In addition to V, the basic package includes highlights like a heart-shaped pressing of the band's single "Lovebug" and an "SOS" picture. A limited-edition deluxe package includes everything that comes in the basic package, plus "unique and exclusive vinyl color variants of the eight 12" albums."
Mind you, the record subscriptions are not for the casual Jonas stan—the basic package costs $399. (Though that could be considered reasonable given the average cost of one vinyl.) TBH, if payday had already hit, I'd be adding that $599 deluxe package to my cart. What Jonas stan could pass up having Camp Rock tracks on vinyl and a vinyl soundtrack to their short-lived Disney series Jonas LA?
Check out the records that come in the basic package, below, and get all the details over at the Jonas Vinyl Club site.