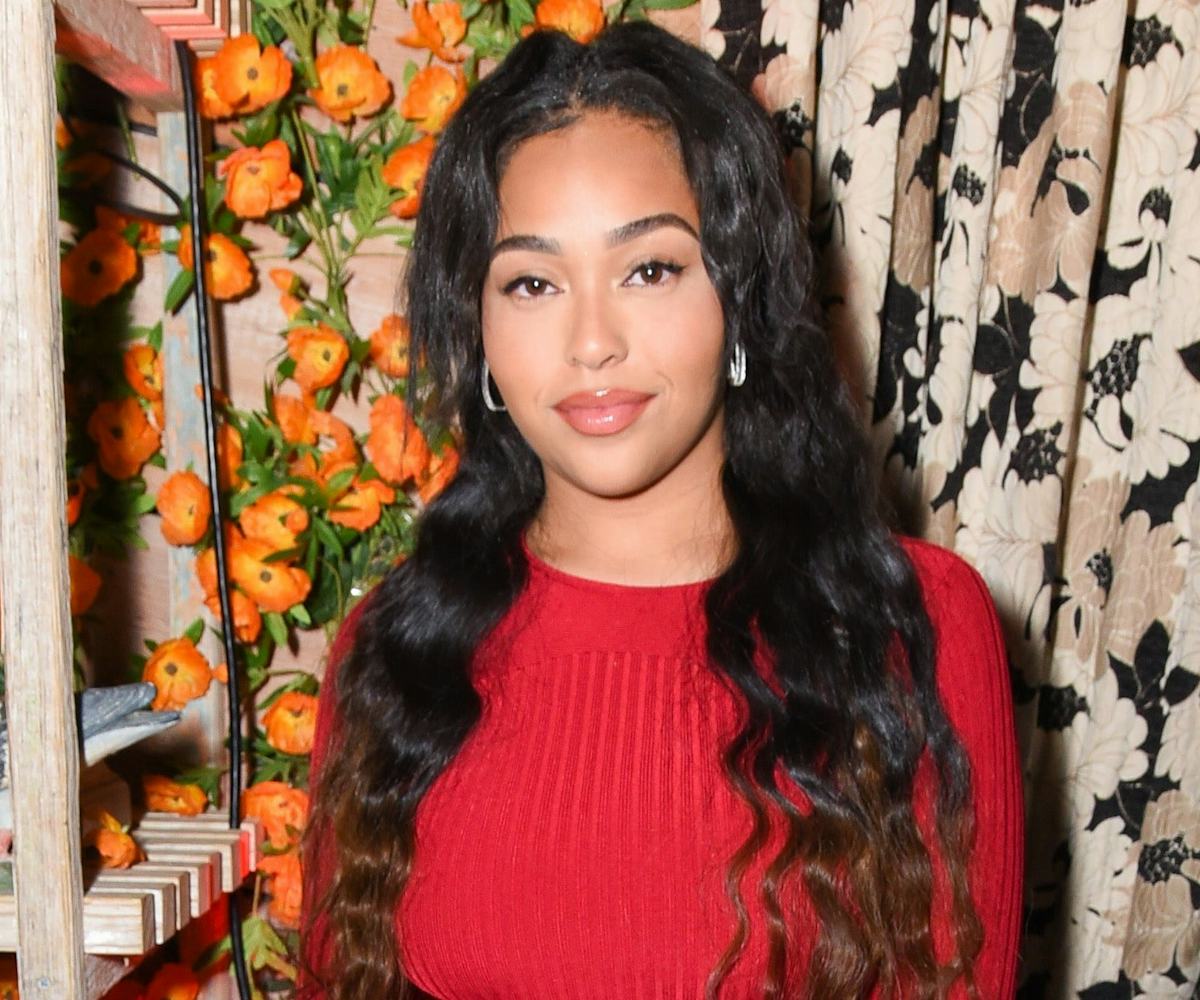 Photo by Presley Ann/Getty Images for Oh Polly
No, Jordyn Woods Should Not Be Compared To Elizabeth Holmes And Actual Criminals
The Cut seems to think she has "something to hide"
Following the release of the HBO documentary The Inventor: Out for Blood in Silicon Valley about disgraced Theranos founder Elizabeth Holmes, The Cut ran a piece detailing why people who wear black turtlenecks always have "something to hide." Along with Holmes, the piece pointed to Donald Trump's former lawyer Michel Cohen, alleged college bribers Felicity Huffman and Lori Loughlin, and Jordyn Woods.
While four of these people are alleged or convicted criminals, Woods did nothing besides stay at a party too late—which is barely something to conceal. In fact, during her appearance on Jada Pinkett Smith's Red Table Talk, in which she's wearing the black turtleneck dress in question, she actually alleged that she was the victim of an unwanted kiss, not the mistress she was made out to be. She also said that she was not, in fact, the reason that Khloé Kardashian and Tristan Thompson split up, even though this was the story that Kardashian, at the time (she later backtracked on those comments), was telling through her social media.
The entire point of Woods' Red Table Talk was to be transparent about what happened on the night in question—which is the exact opposite of what the other people on the list have done. Receiving an unwarranted kiss from a man in a relationship is not on par with the crimes that Holmes and Cohen have committed, and it wouldn't be, even if Woods had "hidden" it.
This just further goes to show that Black women are held to much higher standards and, when appearing to step even slightly out of line, face the judgment we reserve for people who have committed actual crimes.