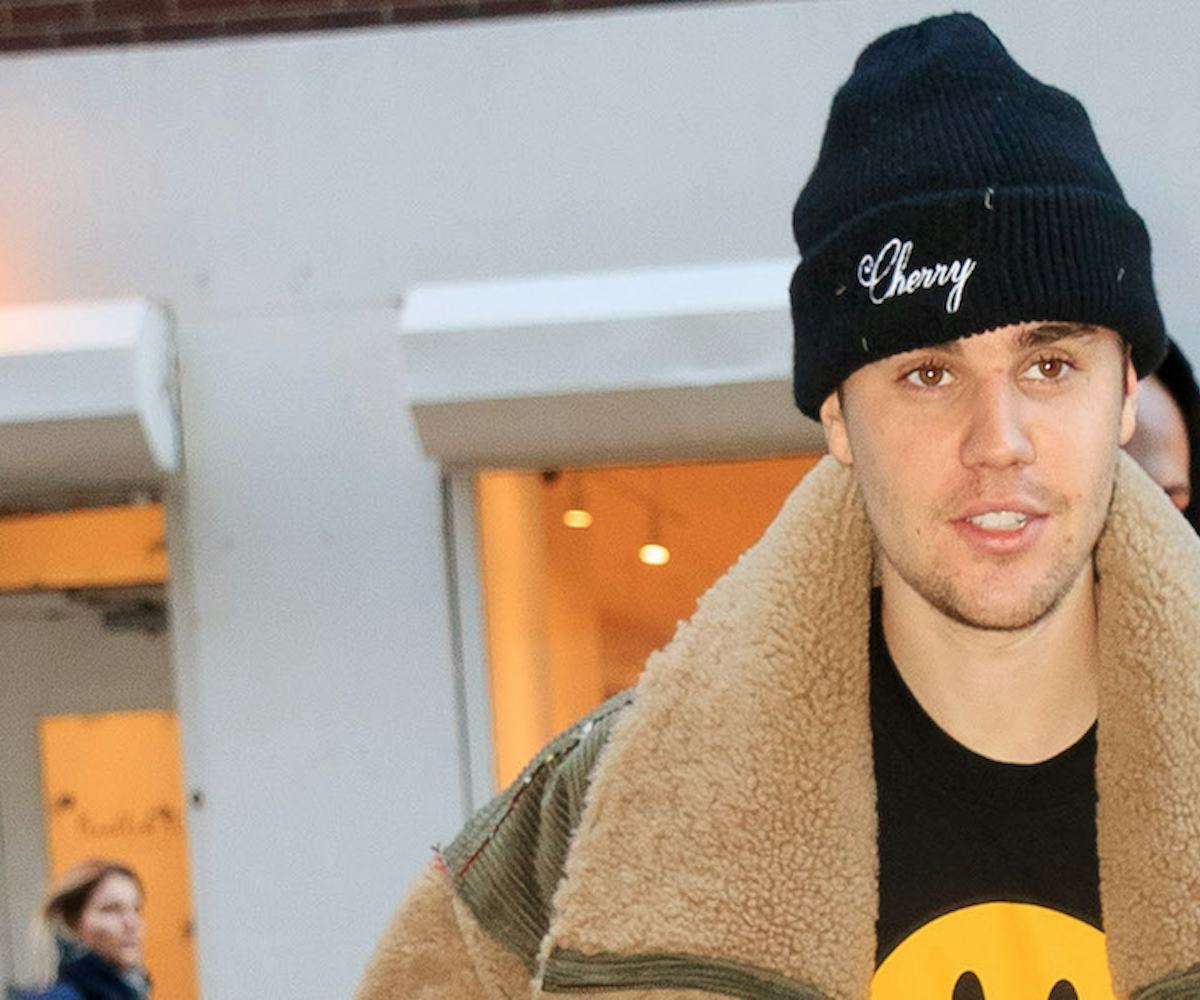 Photo by Gotham/GC Images
Justin Bieber Is Fishing For Instagram Likes In Exchange For New Music
20 million likes is... a lot
Justin Bieber is planning to release new music in the not-so-distant future, but it will come at a price. In keeping with the trend in which teens allege their teachers will cancel a final exam if their dedicated tweet gets enough attention, Bieber has gotten on their level, and is now trading Instagram likes for new tunes.
Writing in the third person, Bieber shared an image featuring the following text: "If this gets 20 million likes Justin Bieber will release an album before Christmas." He added in the caption, "Share it, like it, post in your story, I gotta see the demand ;) love you guys pumped for it! I'm almost done but your support will make me move faster." It's been four years since Bieber released any solo music; he's only appeared as a featured artist on singles (save for the occasional duet) since the release of Purpose in 2015.
Back in March, Bieber wrote on Instagram that he would be prioritizing his mental health over making music, but has since appeared on "I Don't Care" with Ed Sheeran and Billie Eilish's "bad guy." Bieber's ex-girlfriend, pop star Selena Gomez, has notably just returned to music with "Lose You To Love Me" and "Look At Her Now," both of which fans are convinced take inspiration from her time with Bieber. Perhaps he wants to have a chance to offer up his side of the musical conversation before it's no longer relevant?
If you *really* want to hear that new music from the Biebs, I guess you know what to do.