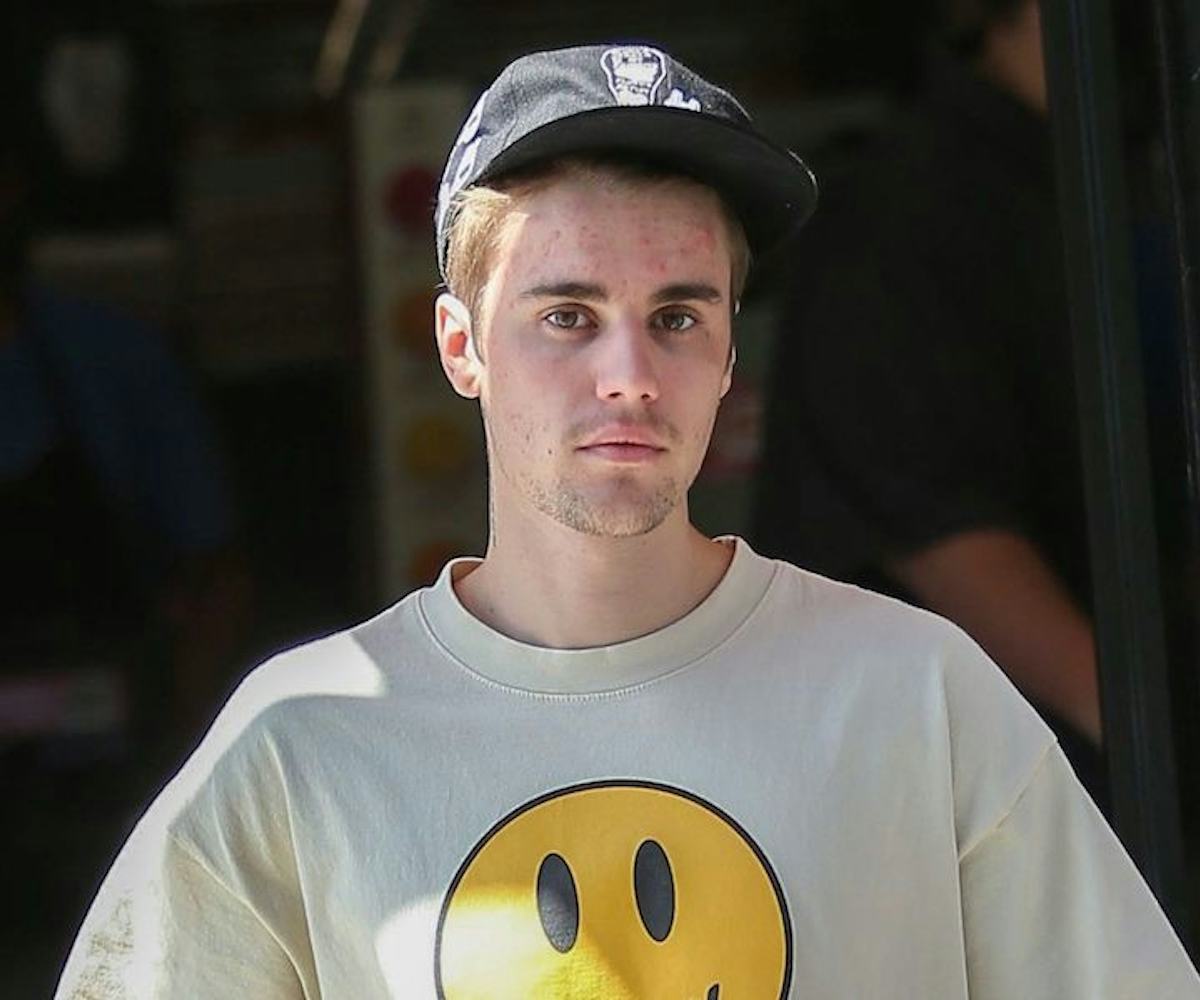 Photo by Broadimage/Shutterstock
Justin Bieber Opens Up About Drug Use And Abusing Past Relationships In Instagram Post
"I became resentful, disrespectful to women, and angry"
Justin Bieber has opened up about his past use of drugs and how he "abused all of [his] relationships." In a lengthy post to Instagram shared late Monday afternoon, Bieber detailed how sudden fame at a young age affected his mental health, as well as contributed to his substance use.
In a Notes app screenshot shared to Instagram, Bieber, who went from blowing up on YouTube to becoming a beloved pop star within just a few years, writes that "there is an insane pressure and responsibility put on a child who's brain, emotions, frontal lobes (decision making) aren't developed yet. No rationality, defiant, rebellious, things all of us have to go through. But when you add the pressure of stardom it does something to you that is quite unexplainable."
He then notes how his "whole world was flipped on its head" as he went from "a 13 year old boy from a small town to being praised left and right by the world with millions saying how much they loved me and how great I was." He then adds how "everyone did everything for me so I never learned the fundamentals of responsibility." He says that by 18, he found himself with "no skills in the real world, with millions of dollars and access to whatever I wanted." By 20, "I made every bad decision you could have thought of and went from one of the most loved and adored people in the world to the most ridiculed, judged and hated person in the world!"
Toward the end of the post, he details how his relationships were affected, writing, "I started doing pretty heavy drugs at 19 and abused all of my relationships. I Became resentful, disrespectful to women, and angry. I became distant to everyone who loved me, and I was hiding behind, a shell of a person that I had become." He credits God with bringing "extraordinary people who love me for me" into his life and refers to his marriage to Hailey Bieber as "the best season of my life."
Read the full post below.