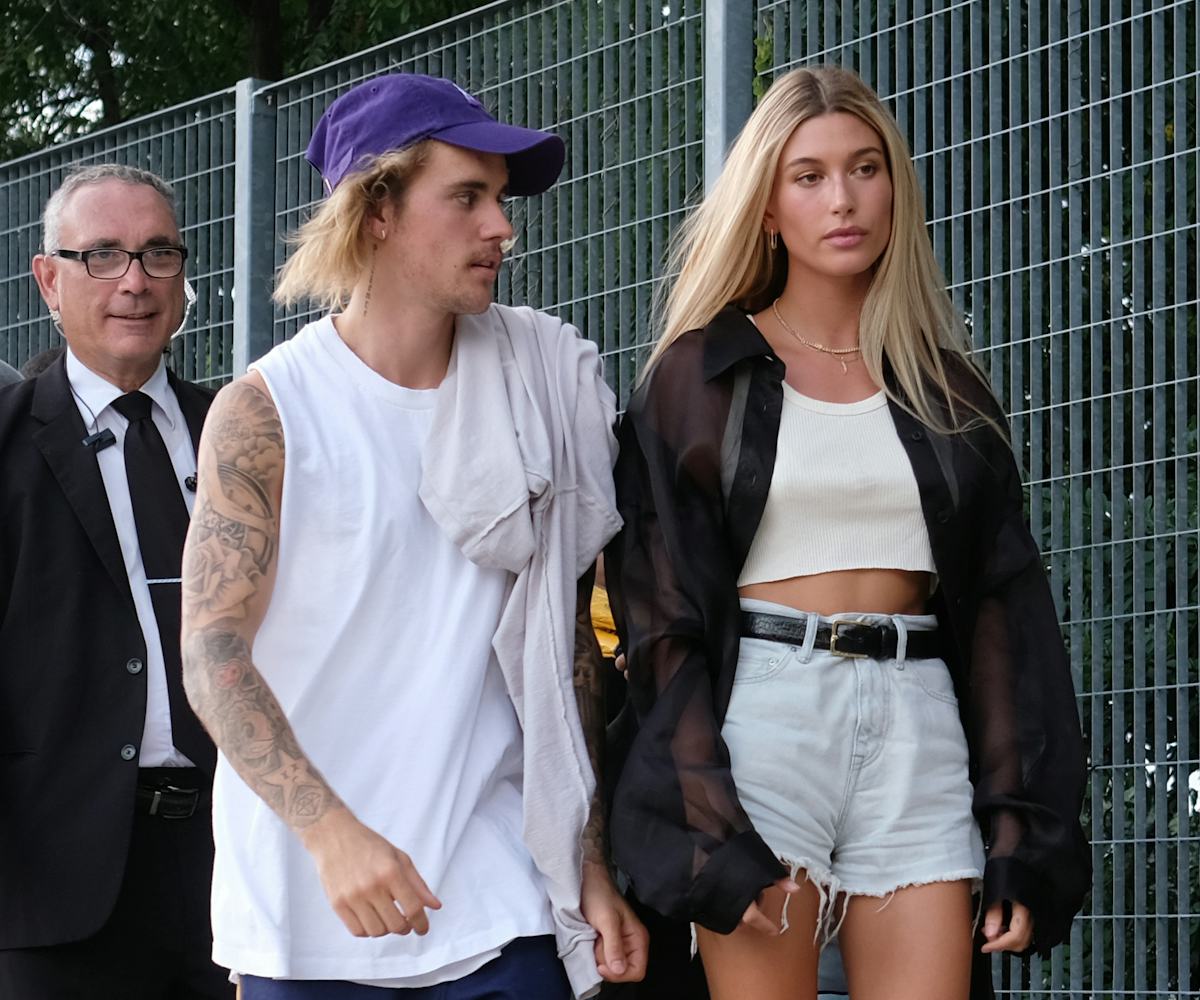 Photo by Nicholas Hunt/Getty Images for NYFW: The Shows.
Justin Bieber And Hailey Baldwin Waited Until Marriage To Have Sex
They shared this and more in their 'Vogue' cover interview
Newlyweds Hailey Baldwin and Justin Bieber appear on the cover of Vogue in which they talk about going to therapy, their relationship with religion, and saving themselves for marriage.
The two, though not virgins when they first got together (at least not Bieber), reveal that they abstained from sex until tying the knot. When they got together last June, the article outlines, Bieber was already a year into a "self-imposed tenure of celibacy" after dealing with what he calls "a legitimate problem with sex." He says giving it up was a way for him to feel closer to God, stating: "I wanted to rededicate myself to God in that way because I really felt it was better for the condition of my soul." As a result, he feels God blessed him with Baldwin. "There are perks," Justin explains. "You get rewarded for good behavior."
The singer also adds that wanting to have sex was one of the reasons why they rushed to get married so quickly (they reportedly wed after dating for about three months), but it wasn't the only one. He tells Vogue: "When I saw her last June, I just forgot how much I loved her and how much I missed her and how much of a positive impact she made on my life. I was like, Holy cow, this is what I've been looking for."
You can read the full story here.