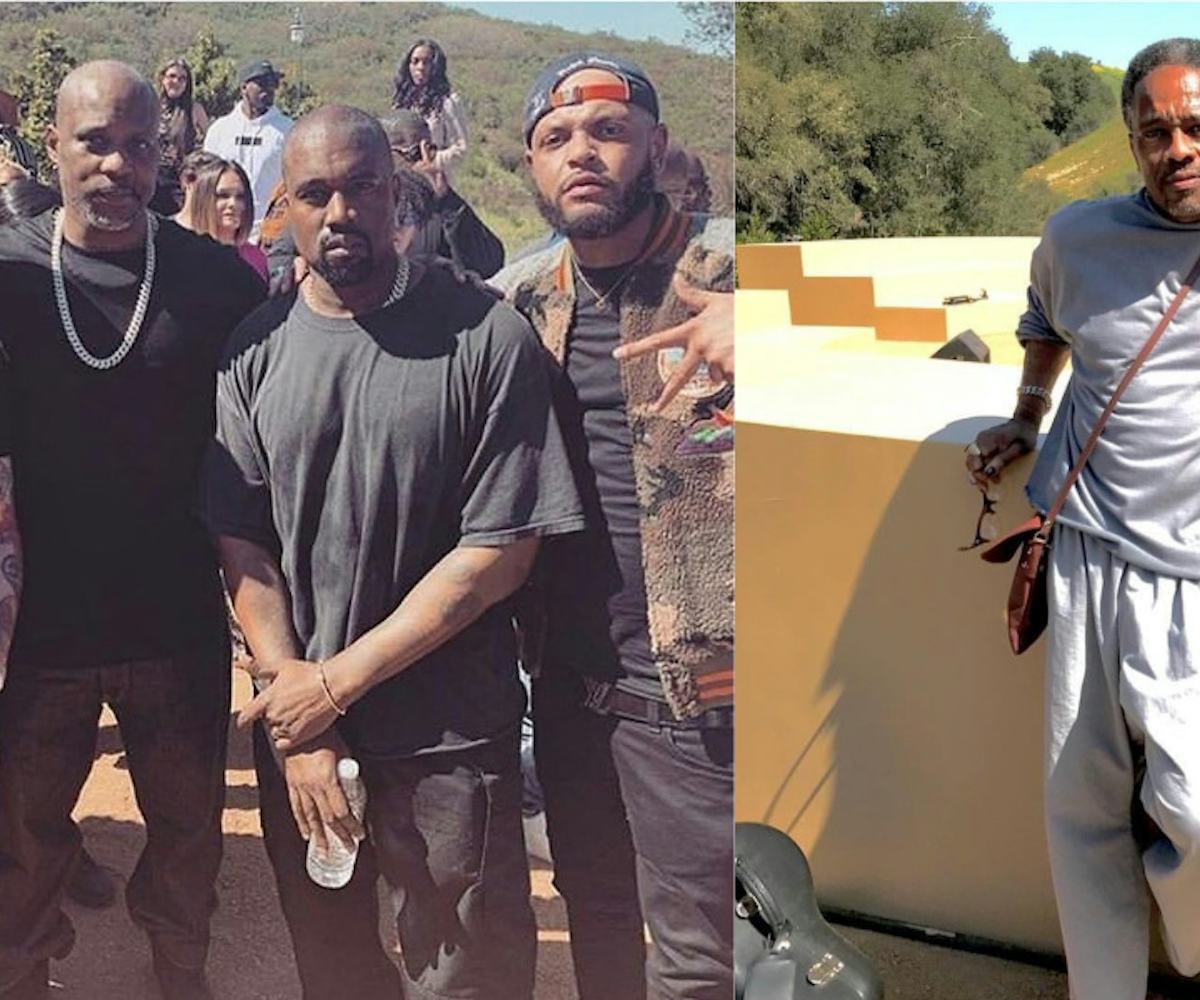 Photos via @kanyesundayservices on Instagram
Kanye West's Sunday Services Are The Hot New Celebrity Church
Probably a better option than *checks notes* Scientology
While very little has been made public about the logistics of and reason for Kanye West's elaborate Sunday services, we do know that only personally invited celebrities have been allowed to attend. So, if you want a chance to bop along in full Yeezy with North West to some spiritual "poopy-di scoop," you're going to have to get famous and then get in line. Only then can you join the likes of Katy Perry and DMX, who have been amongst the celebrities spotted praising under the SoCal sun.
So far, there's not really any great footage of celebrities in the mix, save for North West's adorable goth vibes as her dad tried to get her to sing along to the strangest part of "Lift Yourself." But, according to The Cut, Busy Phillips and Courtney Love have also been amongst the service-goers, as have Diplo, Rick Rubin, and Orlando Bloom. If any attendees are reading this, next time you see Rubin amongst the crowd on Sunday, please DM me some visuals. My soul needs it.
It seems that the pseudo-church hasn't quite gotten its media presence together yet, perhaps for good reason, as this photo of DMX and Scott Disick with just the right amount of thumb-over-the-camera-lens is truly blessed. It really puts new meaning behind Disick's IG handle, @letthelordbewithyou.
The Cut points out that these Kanye-led Sunday services originated within the West household, but the new outdoor venue seems to have been a move to let the invite list grow. Previous invitees who attended the in-home services included Charlie Wilson and Kid Cudi. You'd think that, with each name that gets added to the list of service-goers, some theme of who is getting the invites would emerge, but... I've got nothing. Still, being on the list of celebs who praise in the name of Kanye is probably better than being a secret Scientologist. So there's always that!