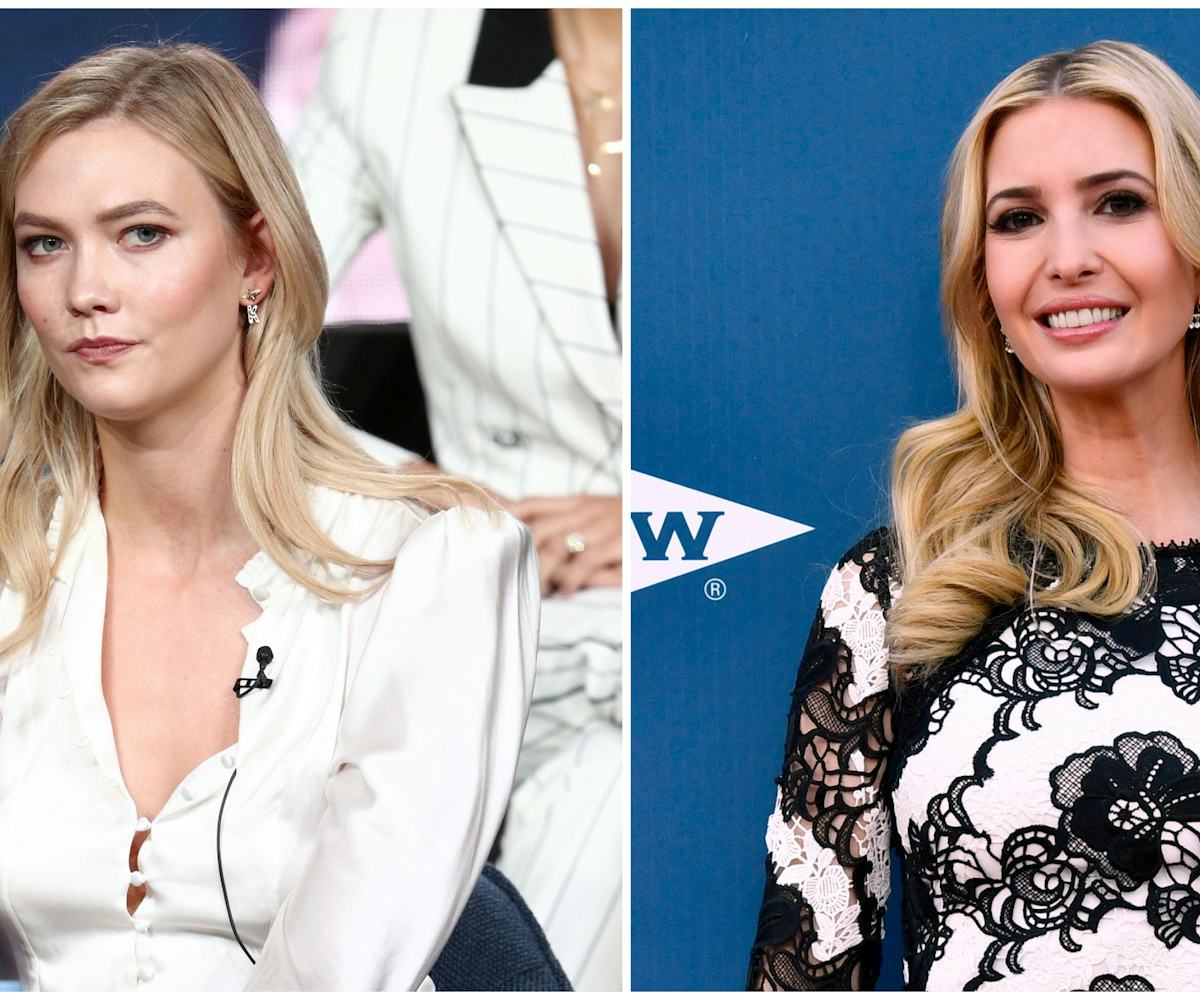 Photos by Frederick M. Brown/Getty Images, Larry French/Getty Images for USOC
We Feel Bad For Karlie Kloss
Being Ivanka Trump's sister-in-law must be brutal
Last night, Ivanka Trump reminded the world that she and Karlie Kloss are sisters-in-law in a video voicing her support for Kloss making her debut as Project Runway's host for its 17th season.
In a video that went on way too long and made me deeply uncomfortable, Trump showed her excitement for Kloss as the model was shown speaking to a group of designers on TV. "Karlie, it's happening! Amazing" Trump says to the camera, flashing a thumbs-up at an awkward angle. "Project Runway. Karlie is host. Epic." She then laughs, a sound which makes my blood run cold.
We can't help but feel bad for Kloss, who, in marrying the man she loved, also married into a terrible family. It must be so awkward to be in Kloss' position right now, where the person you're trying so hard to ignore is constantly talking about your connection. Kloss and her husband Josh Kushner seem to have values that oppose Ivanka's and Jared's, and Kloss has never been spotted hanging out with them or even mentioned the family ties, so we don't think they're super-tight.
Kloss hasn't responded to or even liked Trump's tweet, though she has liked and retweeted messages of fans watching the show, so we don't think she really wanted this callout.