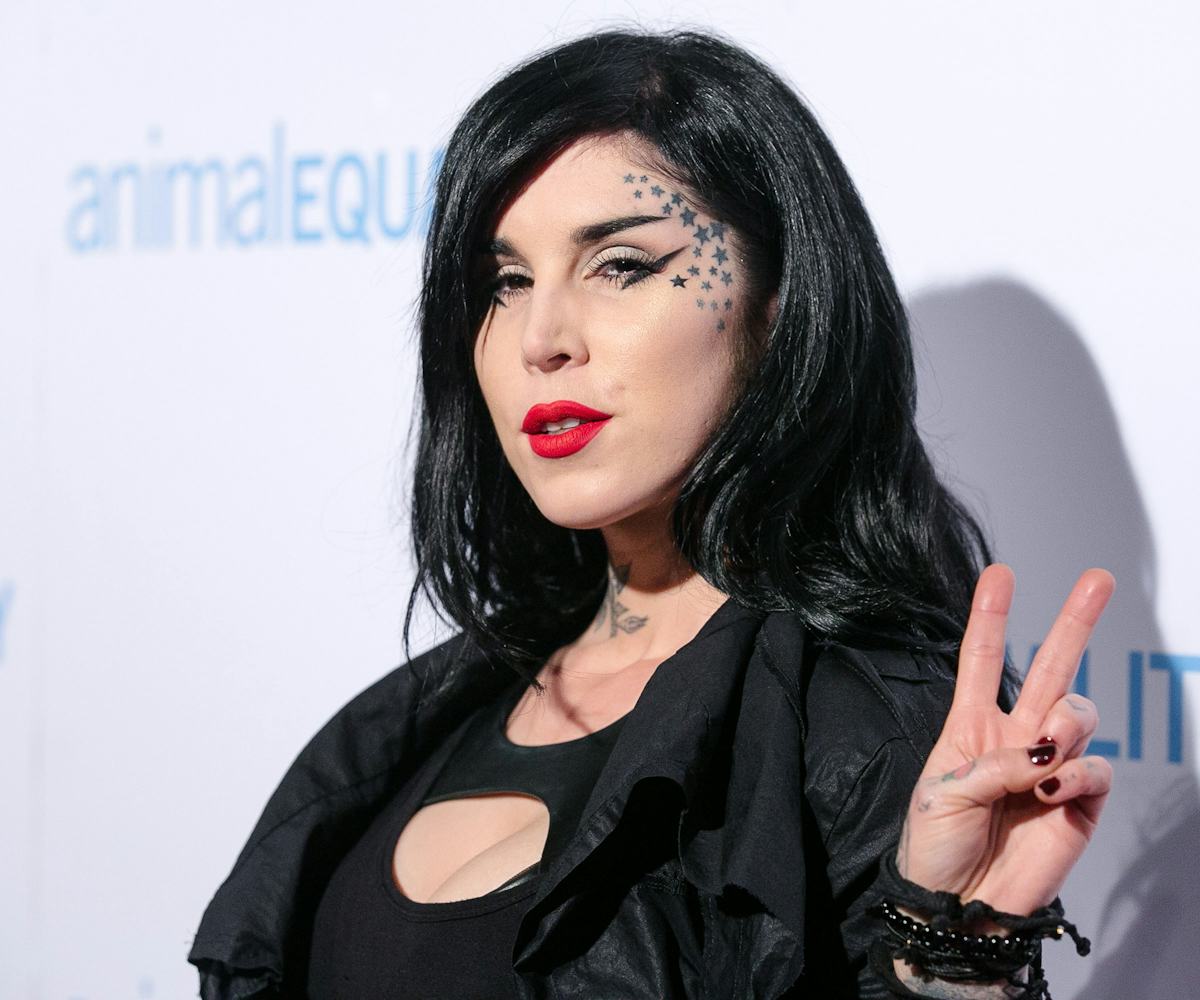 Photo by Gabriel Olsen/FilmMagic via Getty Images
Kat Von D Is Leaving Her Beauty Brand
And the brand is changing its name, too
After 12 years, beauty mogul and founder Kat Von D is leaving Kat Von D Beauty, the brand she helped build, effective immediately. The makeup brand has also rebranded as KVD Vegan Beauty and is now 100 percent owned and operated by Kendo, its parent company since 2008.
In a statement shared on her personal Instagram, and later sent out by the brand via press release, Von D notes a multitude of changes in her life over the past year that brought her to this decision — including the birth of her son, the launch of her vegan shoe line Von D Shoes, and the upcoming release of her "long-awaited" album, that she says will be followed by an international tour. "As much as I wish I could balance all of this, on top of continuing my makeup line, it has become clear to me that I just can't do everything at the maximum capacity," she said, leading up to the announcement of her departure and the sale of all shares of the brand to Kendo. "This was not an easy decision, but after careful consideration, I decided I wanted the makeup line to continue to thrive and grow, and Kendo is primed to do just that."
"The products we created together have stood the test of time and become icons," Kendo CEO David Suliteanu shared in a press release. "The same Kendo team that made history with KVD Vegan Beauty is ready to do it again."
The move comes after years of controversies hitting the brand with Von D at the helm, including an ongoing public feud with fellow beauty behemoth Jeffree Star, and accusations that she was an anti-vaxxer and anti-Semitic. Though she denied those claims in several statements, the feelings of some members of the beauty community remained unchanged. Now, with her full departure from the brand, former fans that had since boycotted the brand are expressing their relief.
"Kat von d just completely sold her brand and stepped away from her position bitchhhh time to cop all that cute makeup without any guilt now," shared one user on Twitter. "Glad kat von d sold her makeup line cause now i can buy it and not feel guilty for giving her money," shared another.
See Kat Von D's full statement, shared to Instagram, below.