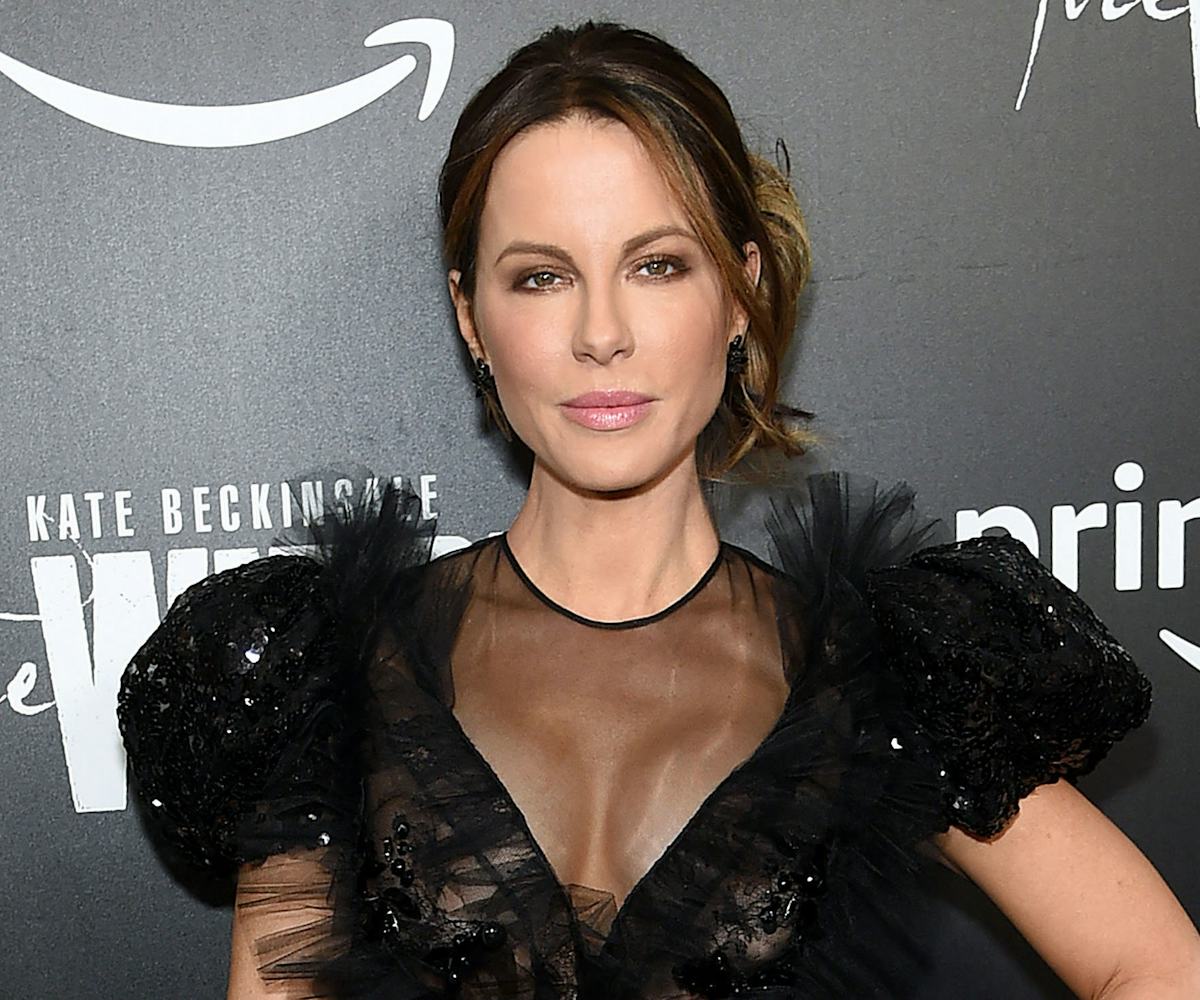 Photo by Jamie McCarthy/Getty Images
Kate Beckinsale Dragged All Straight Men In Response To Meme Of Her And Pete Davidson
Kate Beckinsale took a stab at one of the memes that have cropped up following her public displays of affection with Pete Davidson (right next to Queer Eye's Antoni Porowski no less). The result was a thorough read of all straight men, which is always something I'll be here for.
The meme that the actress threw shade at was originally posted by @dietbroke_ and relies heavily on the trope that all girls ignore the "good guy" to pursue relationships with men who have emotional baggage. An ignored Porowski is labeled as "wholesome guys with good paying jobs who text back and have no baggage," while Davidson is labeled "guys with problems from childhood that I can 'fix.'" Of course, we all know which one Beckinsale is making out with in the photo.
Instagram account @commentsbycelebs found Beckinsale's gem of a comment, which read, "Antoni is gay, if that helps clarify at all." What it seems she's saying is that no straight man ever really falls into Porowski's "wholesome guys" category.
Judging by experience, I have to agree with Beckinsale here.