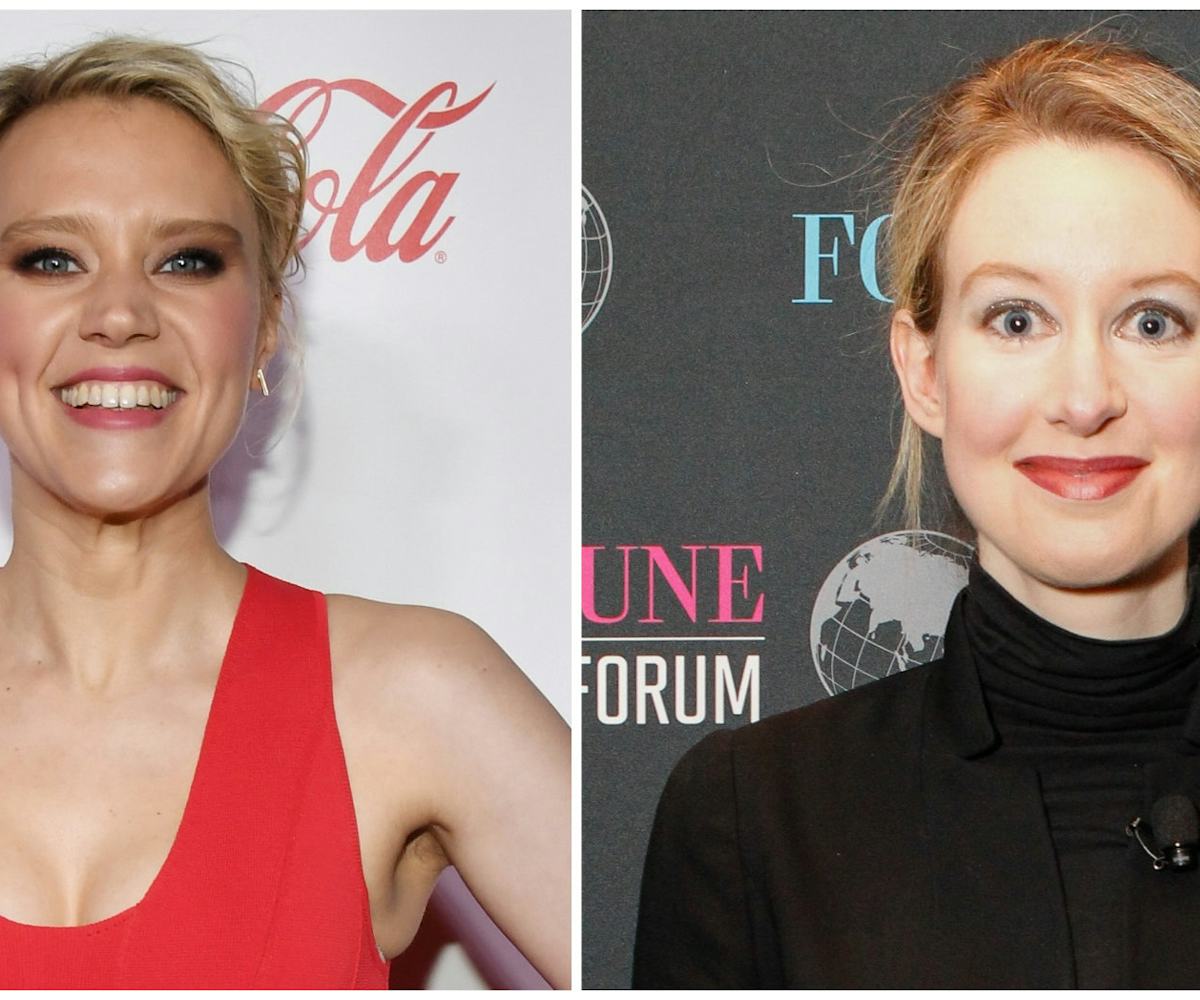 Photos by Ethan Miller/Getty Images for CinemaCon, Kimberly White/Getty Images for Fortune.
Of Course Kate McKinnon Is Being Tapped To Play Elizabeth Holmes
Hulu is creating a new show about failed entrepreneur Elizabeth Holmes titled The Dropout, which will look at the rise and fall of her at-home blood testing company, Theranos. The best part of the news: It has cast none other than Kate McKinnon, the master of spot-on impressions, to star as Holmes. I can already hear her "stupid man" voice.
Though it would be easy to make the series a comedy, what with Holmes' unblinking stare and fake deep voice, the show will actually be a drama, and will give McKinnon the chance to step out of the comedy sphere. According to Deadline, the limited series will be based off of the ABC News podcast of the same name. The series will keep the same executive producer, Rebecca Jarvis, and producers, Taylor Dunn and Victoria Thompson, as the series did. The title serves as a reminder that Holmes dropped out of Stanford to start her business which, in hindsight, probably wan't the best move on her part .
There will be no shortage of content about Holmes in the foreseeable future. Jennifer Lawrence, and her already deep voice, have been signed on to star as Holmes in a feature film titled Bad Blood (not to be confused with the Taylor Swift song), based on John Carreyrou's reporting since 2016. The only other person we'd also like to see in a Holmes role is Tavi Gevinson, who has already proven that she'd be great.