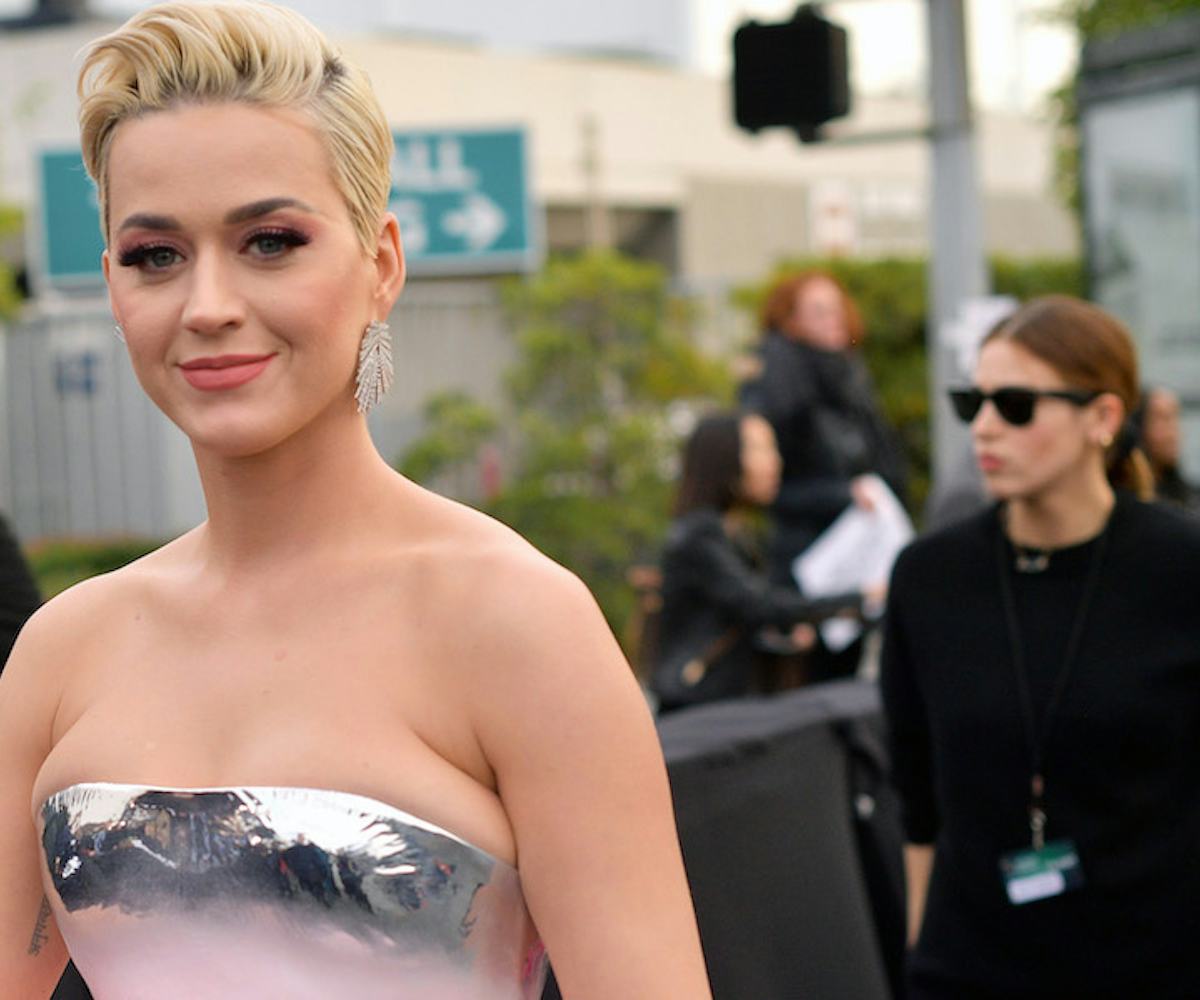 Photo by Matt Winkelmeyer/Getty Image
Can We Please Talk About Katy Perry's Engagement Ring?
Like, we're still not sure it's real
By now, you've probably gone and secretly teared up over how sweet it is that Katy Perry and Orlando Bloom got engaged on Valentine's Day. Or maybe you didn't, I don't know. Either way, the on-again, off-again couple has made it official and will be tying the knot sometime in the near-ish future.
But—wait—can we talk about this ring?
In Perry's Instagram post, she's wearing what appears to be a floral-inspired engagement ring, with a pink gem center surrounded by a handful of sparkly stones, which jewelry experts are already estimating could have cost an upward of $5 million. And, well, our feelings are mixed. Is it... ugly? Or: Is it genius?
On one hand, we're always here for an unconventional engagement ring, especially when that means unique shape and stone. Whatever this pink center stone may be—some are guessing that it's a pink diamond, others are saying it could be a ruby—we love that she's rocking something that's not a ginormous clear diamond.
On the other hand, it's so unexpected, it kind of looks like Bloom picked it up in one of those 25-cent machines. In fact, it had us questioning whether it's the real thing. I mean, she is wearing it on her pointer finger, rather than her ring finger, but I guess when has Perry ever followed the norm? (It could also be a case of Bloom getting the wrong ring size.)
Either way, let's take a moment to celebrate this: A man whose last name is Bloom proposed with a flower-shaped ring.