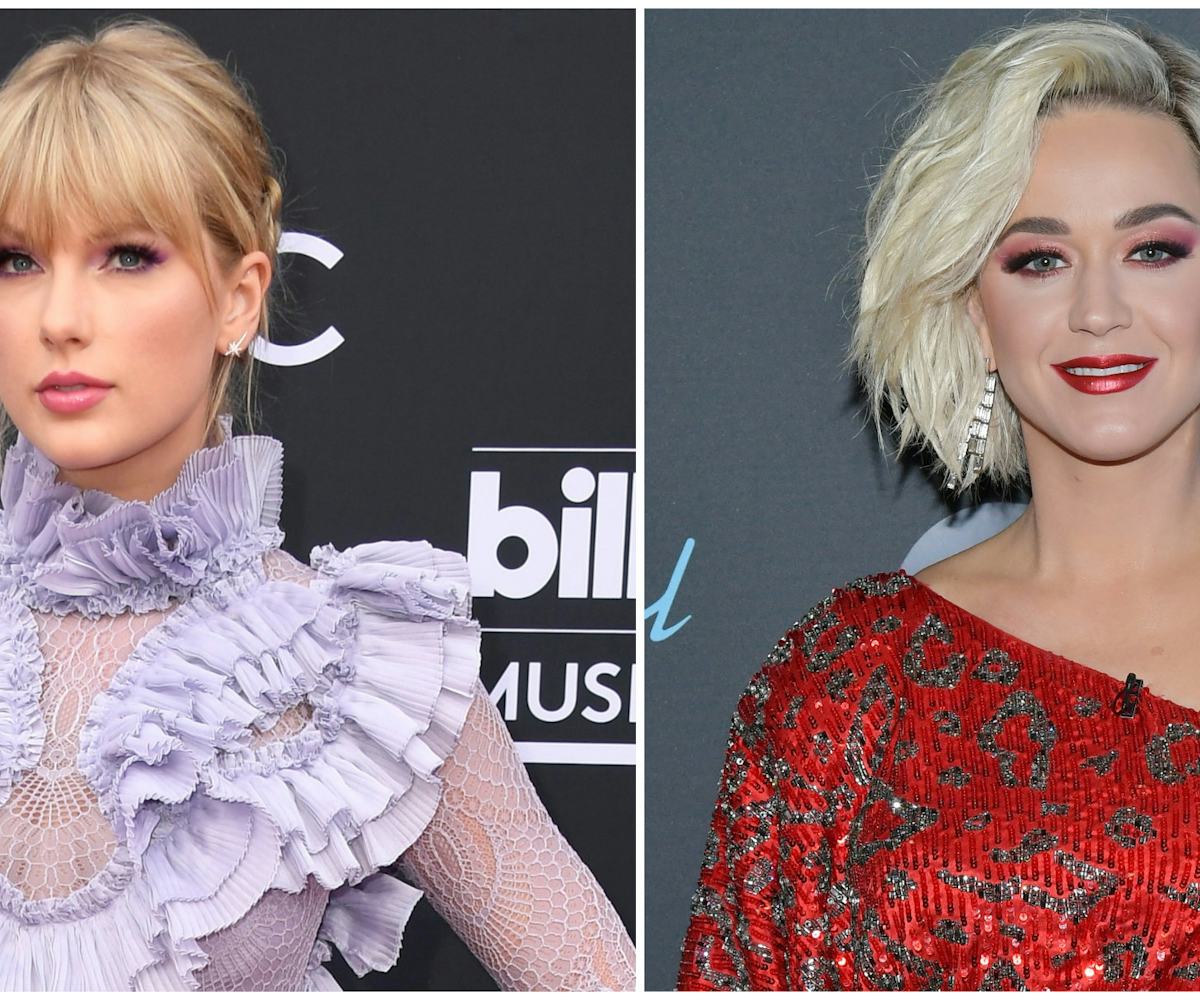 Photos by Frazer Harrison/Getty Images, Amy Sussman/Getty Images
Are Taylor Swift And Katy Perry Dropping A Collab?
Taylor Swift and Katy Perry are mending their long and very public feud. Last year, Perry sent Swift an actual olive branch, which Swift posted about. Now, they're at the stage where they're supporting each other publicly, which has fans convinced they're going to take it to the next level and drop a collaboration.
Earlier this week, Perry liked a photo that Swift posted on Twitter of herself cuddling her new kitten, Benjamin Button. Then, late last night, when Perry officially released "Never Really Over," Swift added the track to her Apple Music playlist.
Fans are pointing out that this might be more than just the beginning of a friendship, but hints of a potential collaboration. Both artists are putting out new music right now, so it would make sense for them to drop a single. Plus, Swift put the track at number 13 on her playlist, which is her number, and we all know that the singer is a sucker for a good Easter egg.
Some fans have even pointed out that the music videos for Swift's "ME!" and Perry's "Never Really Over" have similar color palettes as proof:
If it happens to be true, we'll be glad that they're really putting their fight behind them.