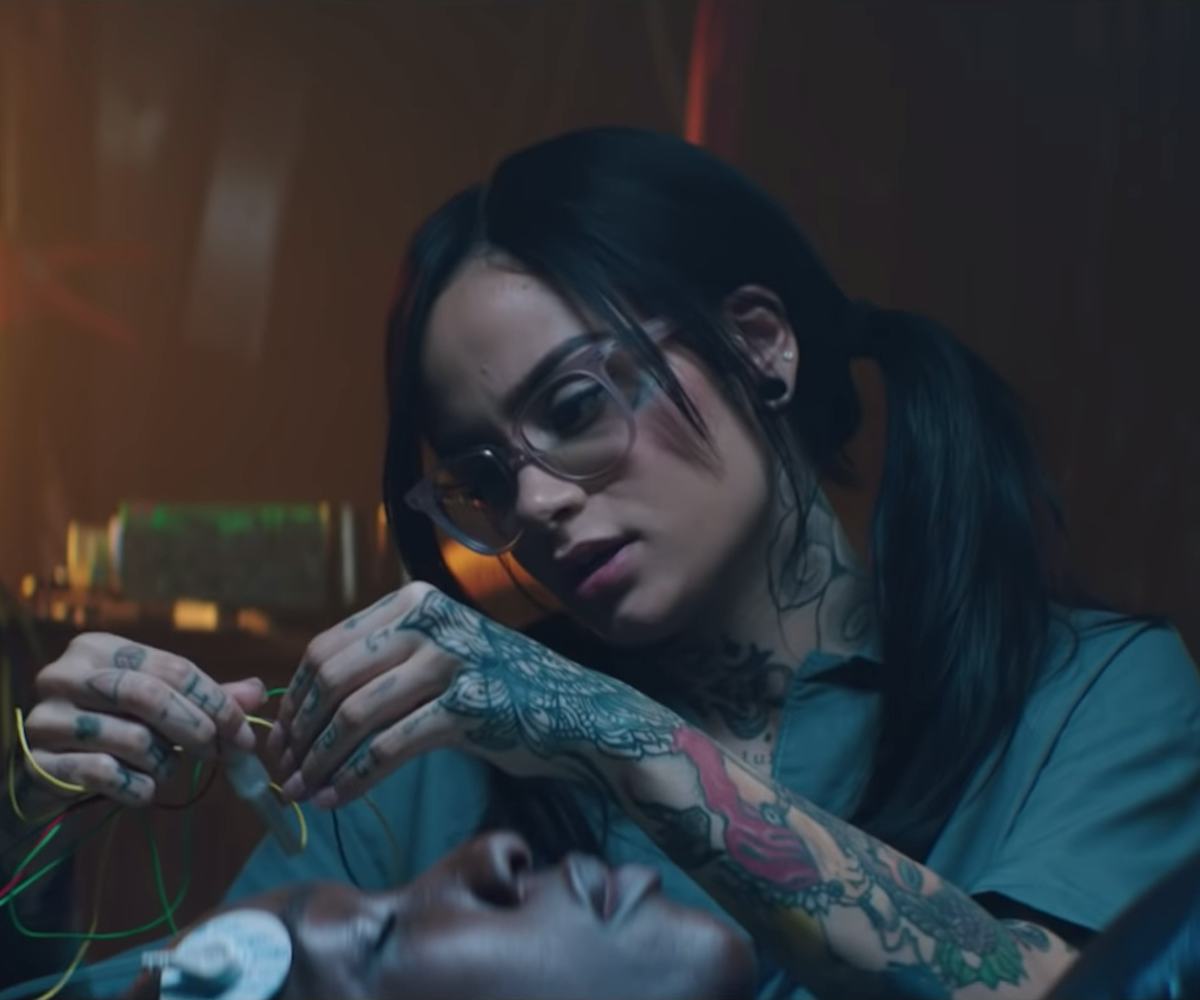 Screenshot via Youtube
Kehlani's New Video With Ty Dolla $ign Is Giving Us 'Black Mirror' Vibes
Kehlani has released a new single and video, "Nights Like This" featuring Ty Dolla $ign, and it has all the queer sci-fi drama you could hope for in under five minutes. The singer, who was NYLON's cover star back in November 2018, discovers a cyborg-type laying on her doorstep, and immediately brings it into her garage to revive it.
While the lyrics have Kehlani reminiscing about a bisexual love triangle that went wrong, the video looks like a futuristic drama a la Black Mirror. TBH, I'm not even all that sure what happens, but Ty Dolla $ign enters the picture and the cyborg is serving up mixed vibes after Kehlani saves its life. In the end, things go down in flames... literally. Check out the video, below.
Additionally, Kehlani announced, during an interview with Zane Lowe on Beats 1, that she plans to release a mixtape in February, ahead of her forthcoming studio album.
We are so ready.