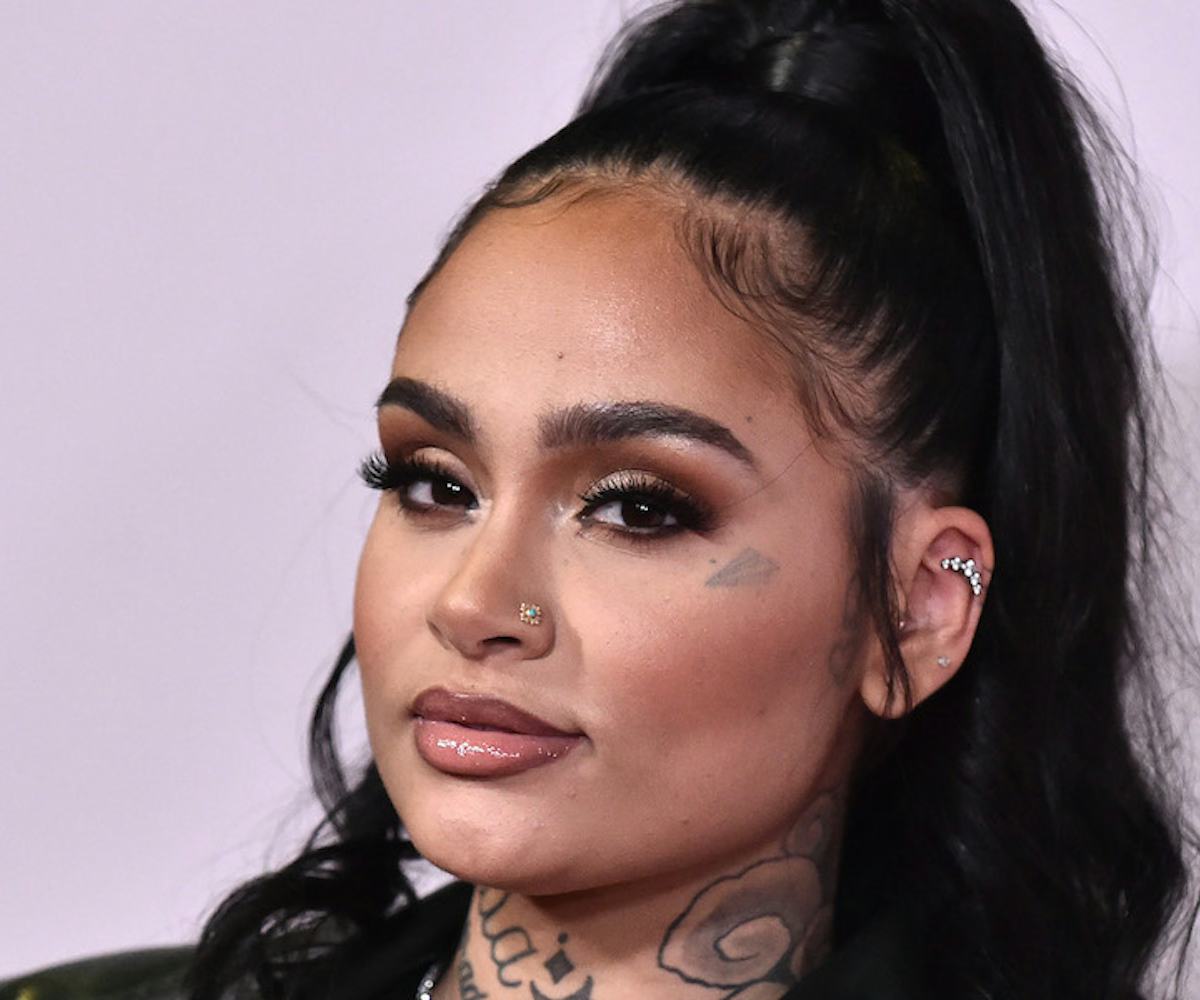 Photo by LISA O'CONNOR/AFP via Getty Images
Kehlani Goes Webcam-Chic For Sexy Homemade 'Toxic' Video
This is how Kehlani does 'Quarantine Style'
While some celebrities are using their time locked up at home to stream makeshift talk shows on Instagram Live, Kehlani has been using her indoor hours to put in that work. Less than two weeks after dropping new single "Toxic" — which, admittedly, is not the best title for a song dropped during our current pandemic — the SweetSexySavage singer has shared the music video for the sexy single. Without the aid of a big-name director to film a high-concept visual, the singer did the best she could with what was available to her, opting to release a self-created, self-directed, self-edited video that could give any of the pay-per-view content on OnlyFans a run for its money.
After drinking some red wine and locking herself in her room, Kehlani adopted the tongue-in-cheek director name of Hyphy Williams (a clear nod to legendary music video aficionado Hype Williams), turned on the webcam, and filmed herself dancing, smoking, twerking, and touching herself as she bounced around in several different fashion-forward looks (a form-fitting red gown, an allover plaid set, a long-sleeve little black dress, a pair of biking shorts with matching tube top). Bathed in sensual dim lighting, the resulting visual feels nostalgically vintage, capitalizing on her inherent sex appeal for a video that perfectly captures the allure of homemade movies. It's an impressive debut for the new director, and it shows that Kehlani has successfully managed to do what many of us swore we would during this period of self-isolation: create a signature piece of groundbreaking art borne directly out of our socially-distanced frustration — something the singer has playfully dubbed "Quarantine Style."
Since dropping the video in the wee hours of the morning, Kehlani has lit the internet up with excitement. Already, fans are using the hashtag #ToxicChallenge to post theirownversionsofthevideo, in the hopes that the singer will retweet them. Not bad for a girl with nothing but a webcam and an endless amount of time, right?
Watch the self-created, self-directed, self-edited video below. (And remember, she did this in an hour. What have you done today?)