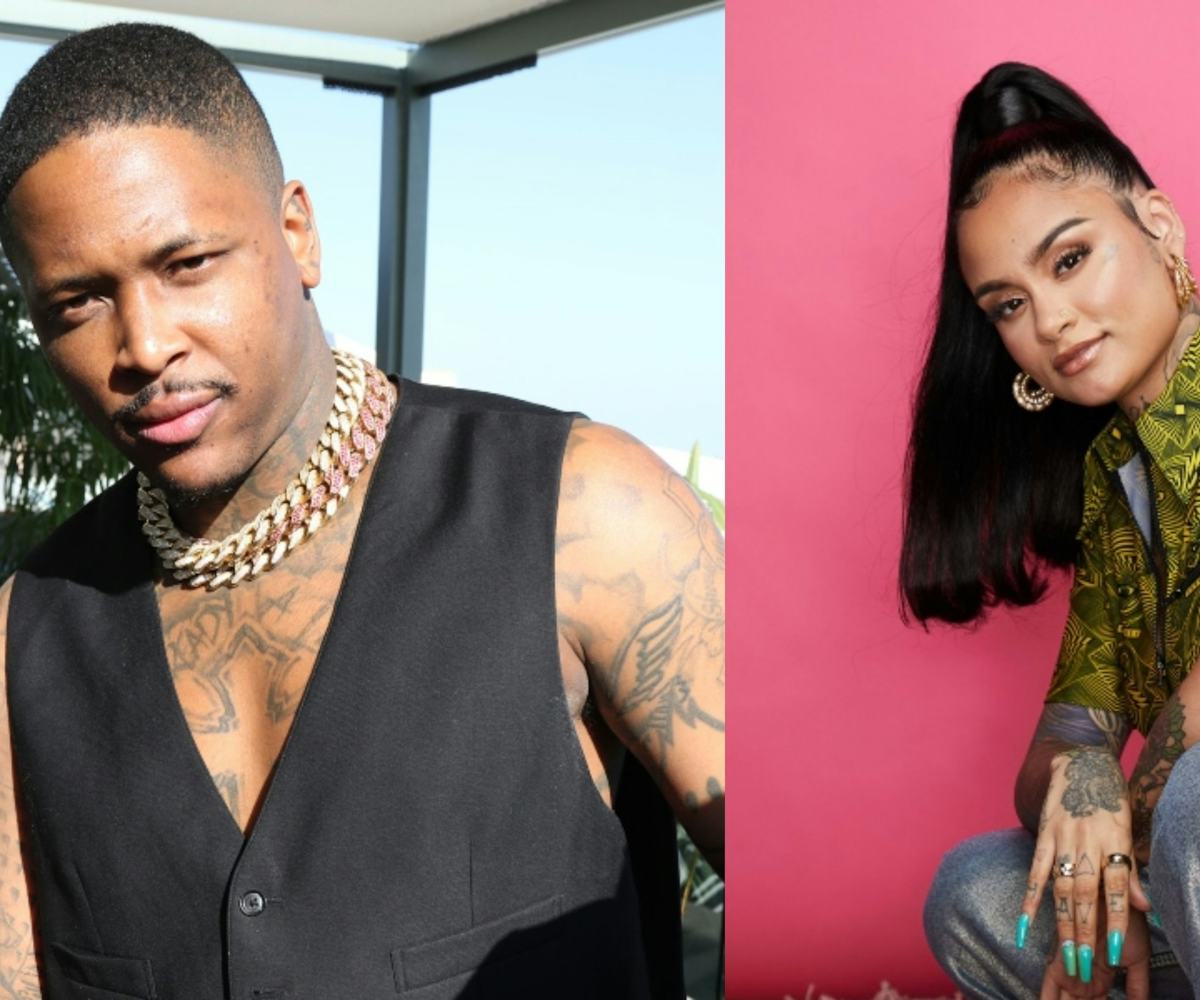 Photo by MediaPunch/Shutterstock; Sara Jaye Weiss/Shutterstock
The Internet Can't Agree On YG And Kehlani's Couple Name
When I read that The Real's Jeannie Mai was dating Jeezy, The Snowman, I thought September was at capacity on surprise celebrity couple news. I was wrong.
R&B singer, new mom, tattooed vixen, and former NYLON cover girl Kehlani has found herself a new man in the form of Compton rapper YG. After the two of them were spotted holding hands at a New York Fashion Week event, Kehlani posted several pictures of them on her Instagram with the caption, "Cats out the bag."
In light of these new developments, the internet took to more pressing matters: a couple name. However, people are running into etymological challenges because while "Kehlani" gives us a lot to work with, "YG" is just two letters. But that didn't stop anyone from trying.
Someone suggested "Ylani," but the artist shut it down quickly: "that's ugly." I agree.
"YGK" was a great attempt. In addition to combining their names, it's a nod to the iconic hip-hop duo UGK. But it does seem a little impersonal.
One user tried a different approach. He opted to use YG's real name, Keenon, and label the pair "Keenon & Kehl," a reference to the famous comedic duo. While some users are continuing to come up with other combos, Kehlani already crowned this name winner.