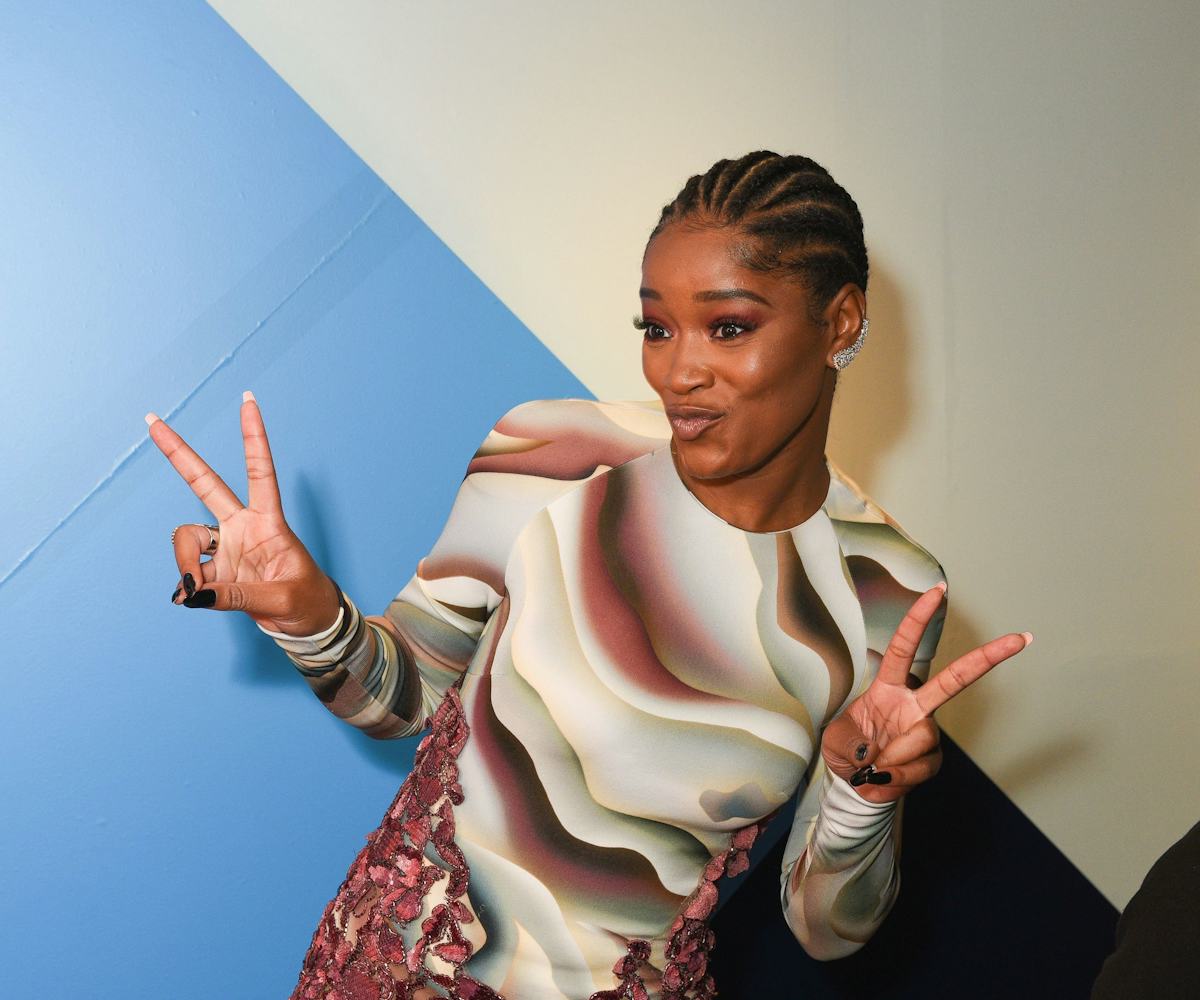 Photo via Carla Buelow/VARIETY/Shutterstock
I Need Keke Palmer's Official "Sorry To This Man" Merch
Even though I will never be sorry to any man
By now, you've probably seen the video of Keke Palmer failing to recognize who Dick Cheney is (something about which she's not embarrassed, by the way). Not only have Palmer's words become Twitter's favorite reaction meme and successfully topped "I don't know her" as the best petty reaction of all time, but also now Palmer has wisely decided to cash in on her viral fame.
Palmer promoted her "Sorry to This Man" merch on Twitter on Thursday, joking that it was intended "for all y'all sorry asses. Including me." The shirts have a photo of her very apologetic face printed on it, with the now-famous quote printed below. It's a pretty basic design, but with a meme this iconic, basic totally works.
If you want to wear everyone's favorite meme, you can choose between a T-shirt and fall-appropriate sweatshirt in either black or white. I have a feeling that these will sell out soon, though, so be quick about it.