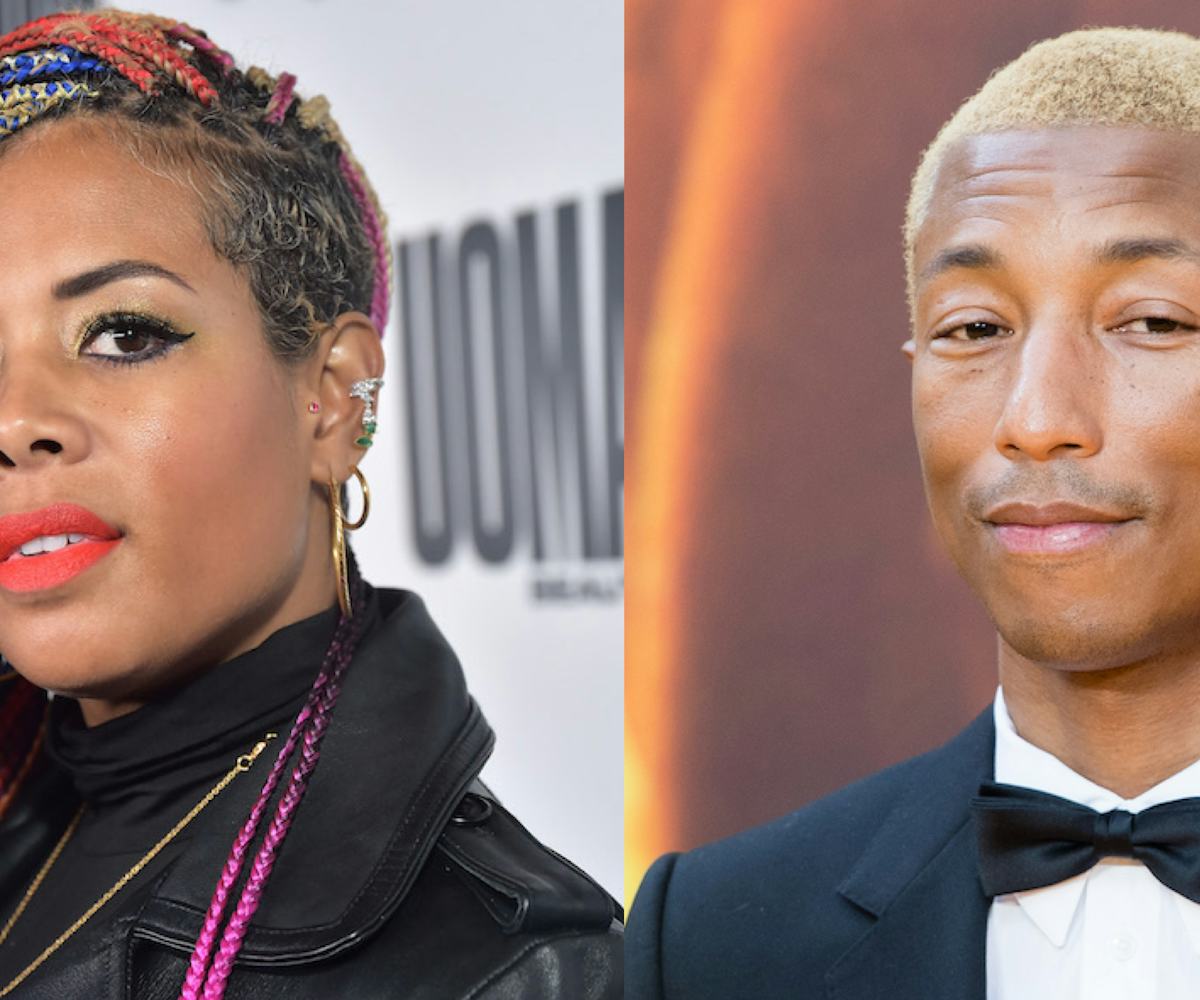 Photos via Getty
Kelis Recalls Being "Blatantly Lied To And Tricked" By Pharrell
The "Milkshake" singer says she signed a bad contract with The Neptunes
In a new interview with The Guardian, iconic "Milkshake" singer Kelis opened up about her early experiences as a young singer in the predatory music industry. In particular, she talked candidly about harrowing financial experiences with former friends and collaborators Pharrell and Chad Hugo, who produce under the moniker The Neptunes. In the interview, Kelis says she was "blatantly lied to and tricked" out of proper compensation for her first two albums.
"I was told we were going to split the whole thing 33/33/33, which we didn't do," Kelis said. Things panned out differently, and she later realized she was lied to and tricked by "the Neptunes and their management and their lawyers and all that stuff."
The outcome was Kelis being cheated out of the sales of her first two Neptunes-produced albums, Kaleidoscope and Wanderland. The singer states that she did not notice the missing payments at first, because she was touring and relieved to be making money at all. "Just the fact that I wasn't poor felt like enough," she said.
The Neptunes reportedly stand by the initial contract. "Their argument is: 'Well, you signed it,'" she said. "I'm like: 'Yeah, I signed what I was told, and I was too young and too stupid to double-check it.'"
Kelis, who in addition to being a Grammy-nominated singer is a trained chef currently living on a farm (and recently appeared as a contestant on The Masked Singer), noted that while she is no longer angry at the situation, she will not work with Pharrell or Hugo in the future. "Ummm, at that point there's having faith and there is also just stupidity," she said.
The Guardian noted that Pharrell and Hugo did not respond to repeated requests for comment.