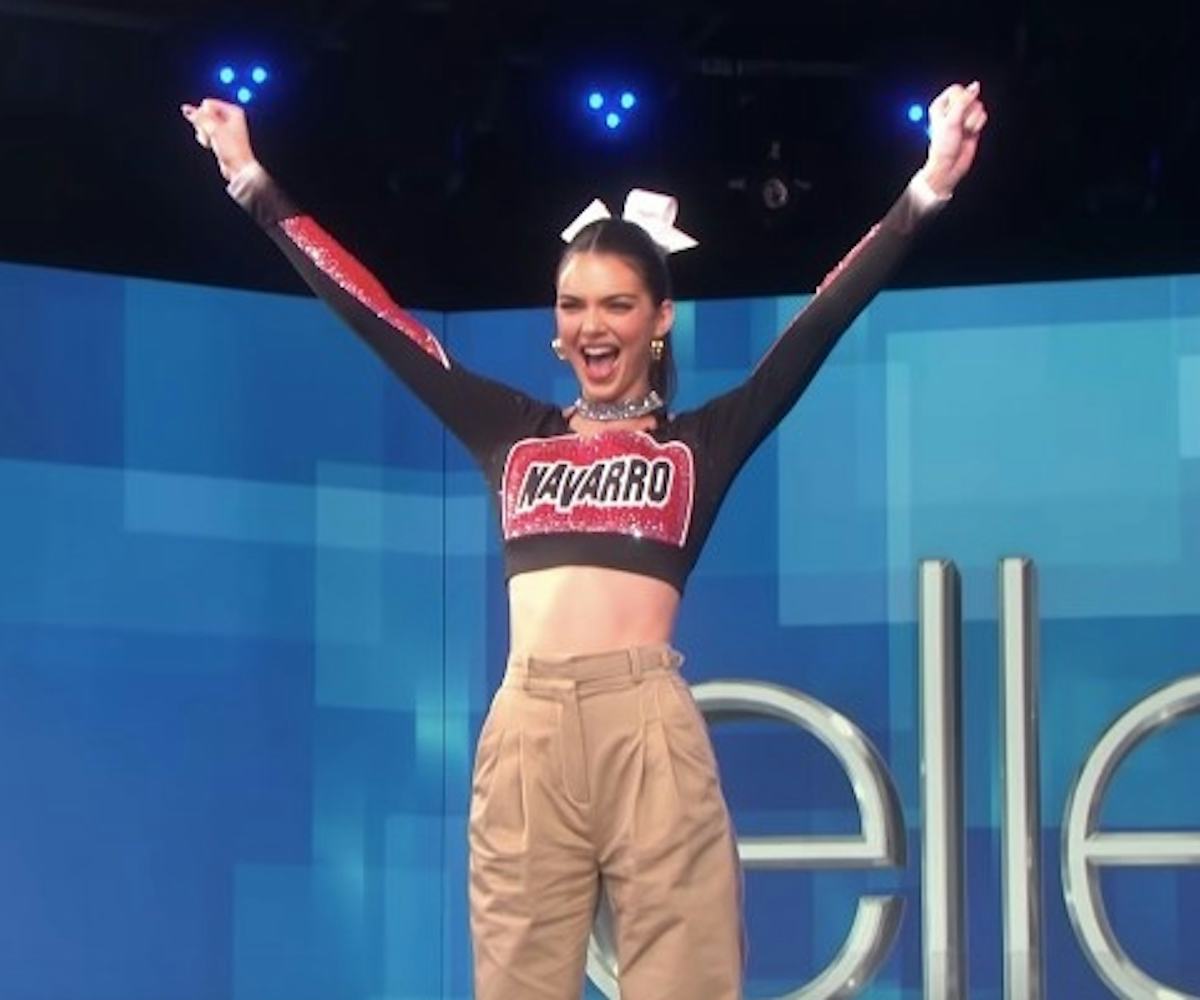 Courtesy of YouTube
Kendall Jenner Gets A Cheerleading Lesson From The 'Cheer' Cast
The Navarro cheerleading squad has a new member. The Netflix Cheer stars surprised Kendall Jenner on Ellen on Wednesday, with top flyer Morgan Simianer gifting Jenner her own Navarro uniform, and then she brought out some of the rest of the squad to teach her a stunt. Congrats, Kendall, you made mat!
While Jenner seemed nervous, she was able to land the prep stunt with almost no problems, and looked like she could fit right in with the rest of the team—though her 5'10" height probably isn't ideal for a flyer. She had a much better time than Ellen Degeneres' producer Andy Lassner, who also managed to land the stunt, but quickly begged to be brought back down.
It's not a complete shock that Jenner seemed so natural being held up in the air by three cheerleaders. Back in high school, she, along with her sister Kylie, were on their school's cheer team. Jenner even wore her uniform for a 2011 cover of American Cheerleader, presumably the French Vogue of cheer magazines. That same year she talked to Seventeen about her love for the sport.
"I just love the energy of it," she said. "I love being able to go out to the football games and the basketball games and cheer for my stellar classmates. I love spending time with my friends on the cheerleading squad. It's really fun."
Some things never change!
See Jenner's full stunt below.