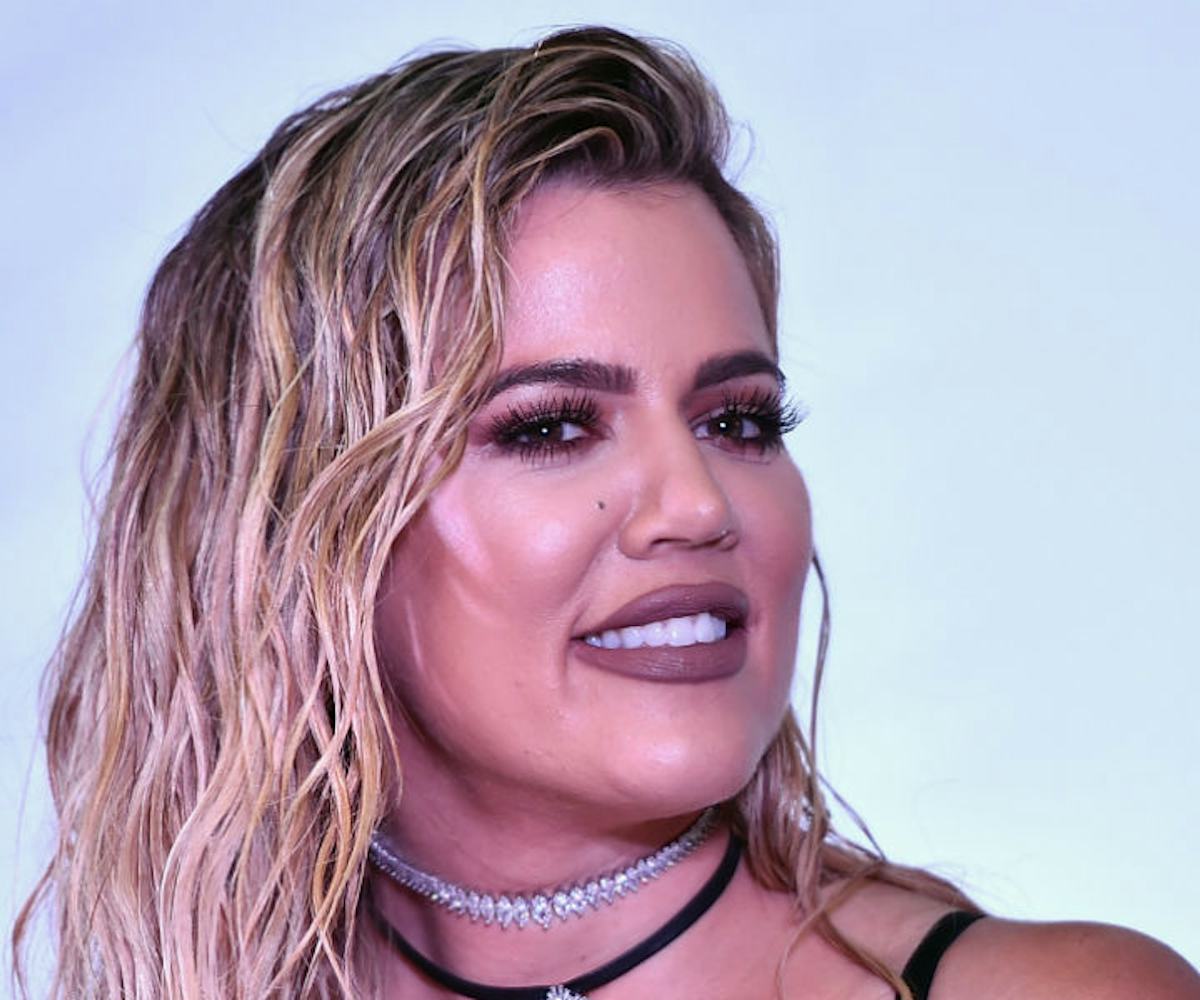 Photo by Alberto E. Rodriguez/Getty Images.
Khloé Kardashian Scandal Is A Reminder That It's Almost Always Your Partner's Fault When They Cheat
She backtracked on her comments about Jordyn Woods this weekend after the backlash
Two weeks ago, news broke that Khloé Kardashian and Tristan Thompson have (finally) split after rumors spread that he cheated on her with Kylie Jenner's best friend Jordyn Woods. That was then followed up by a lot of sub-socialing and enlightened Instagram stories and peaked with Woods explaining her side of the scandal on Red Table Talk. It was all very dramatic and, in the midst of it, Kardashian did something misguided: placed the blame on the wrong person. During Woods' sit down with Jada Pinkett Smith, Kardashian tweeted that Woods was lying and that she's the reason her family broke up, instead of placing the blame on Thompson.
Whether it was due to the many people calling her out on Twitter or Kris Jenner sweeping in to play damage control, but Kardashian backtracked the very next day. After a series of tweets, she wrote, "Jordyn is not to be blamed for the breakup of my family. This was Tristan's fault."
Kardashian's initial reaction isn't uncommon. People often immediately blame the "other woman," which is misdirected—especially in this case, when Thompson has been caught cheating multiple times before the Woods incident. Kardashian felt betrayed by Woods, someone she thought she could trust, and it's natural to feel upset, but it's also important to remember who's actually at fault.
We're glad she acknowledged that.