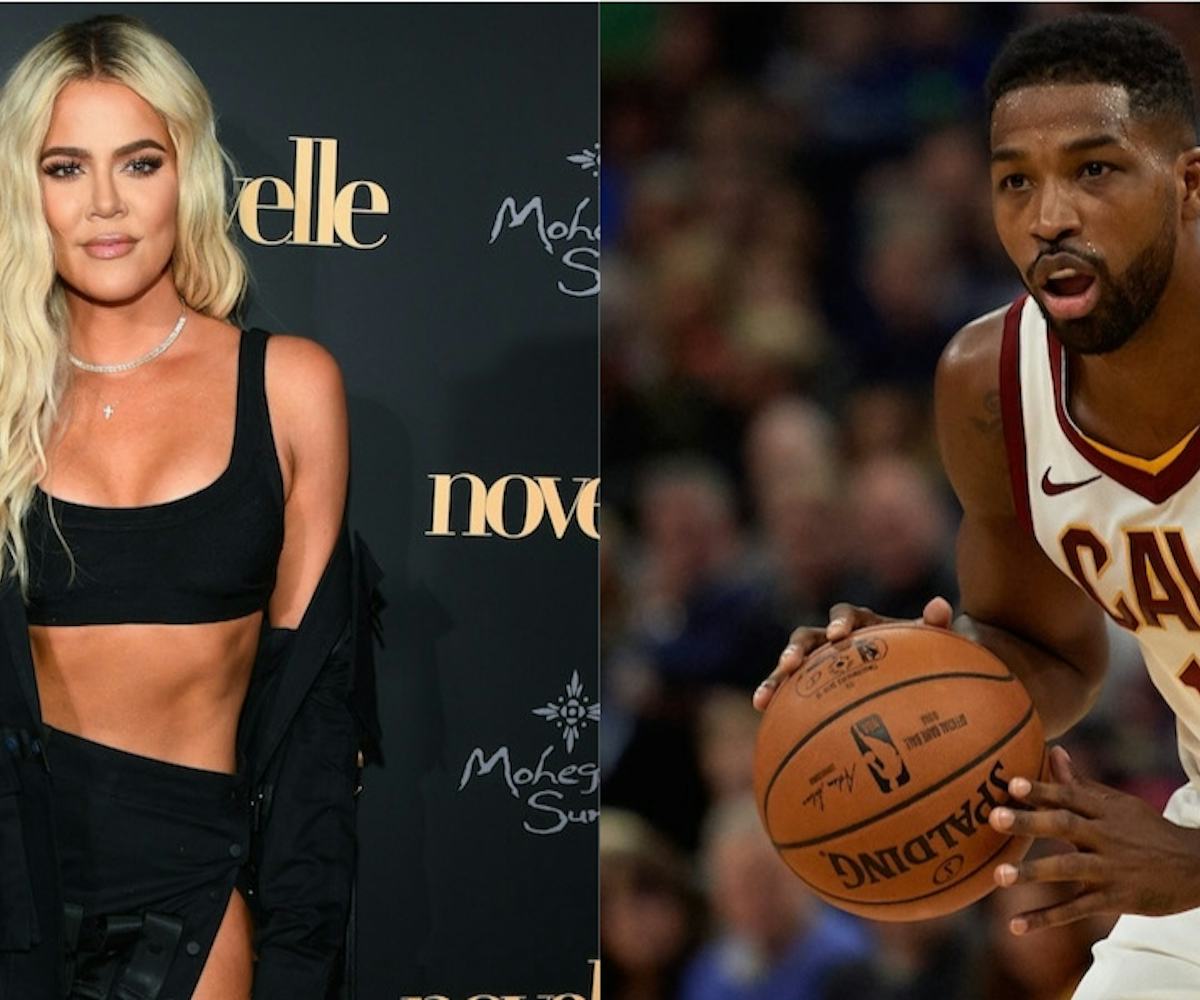 Photo by Dave Kotinsky, Hannah Foslien/Getty Images
Khloé Kardashian Says Tristan Thompson Threatened To Kill Himself
Amidst the cheating scandal
On the latest episode of Keeping Up With The Kardashians, the first of a two-part season finale, Tristan Thompson's scandal with Jordyn Woods unfolds on-camera. Khloé Kardashian is shown finding out about it in real time, per a detailed recap of the episode by People. Following this, while reading a text conversation from Thompson out loud to Scott Disick, Kardashian claims that Thompson threatened to kill himself in one message.
Per People, Kim Kardashian West shared with the family that Thompson admitted to cheating on her sister via text message to Khloé. "Didn't you see the text messages Tristan sent? He fully admitted it to her. … Khloé got confirmation from Tristan that Jordyn and Tristan were at his home until 7 in the morning and that something had happened, whether it was as small as a kiss or they were really making out," Kardashian West said.
Per the recap, Thompson was on a flight when Khloé was confronting him via text messages, which he did not see until landing. "He already knew what was up and there was nothing else he could do but confirm it. I got my questions answered," Khloé said. "Everyone left and Jordyn stayed. She was sitting on his lap on a chair, they were all over each other, they were handsy. They made out."
As she continued reading off text messages to Disick in another scene, Khloé said, "He's like, 'I can't stop thinking about you and what mess I have caused.'" She then added, "He's doing this to get a reaction out of me. Oh, so I'm just allowed to say 'I'm going to kill myself' at any time? That's crazy." People notes that Khloé did have one of Thompson's friends check in on his well-being at the time, despite the situation between them.
The final episode of this season of KUWTK airs this Sunday at 9pm EST on E!.