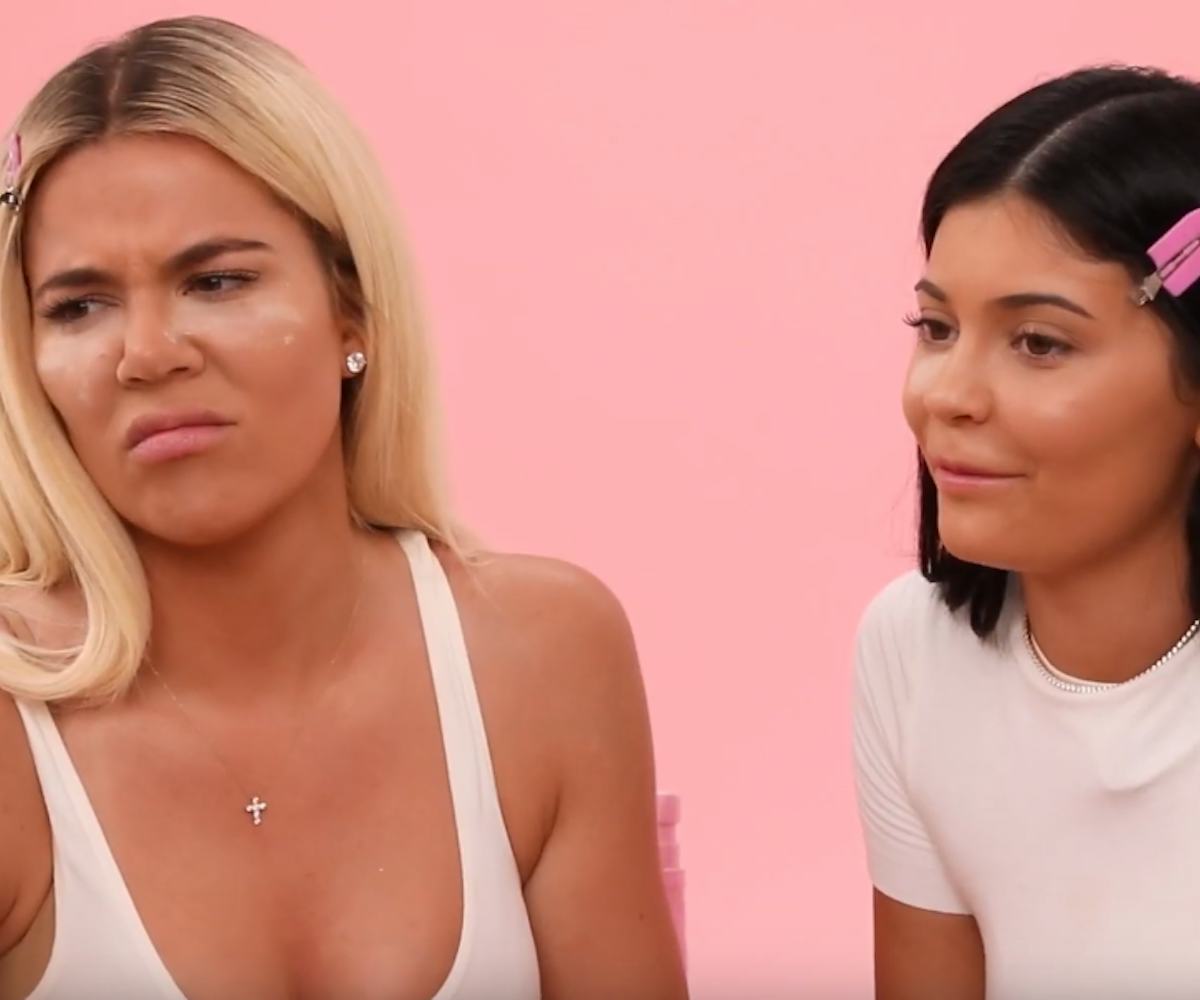 Screenshot via YouTube
Kylie Jenner And Khloé Kardashian Got Drunk And Did Their Makeup
There were a lot of shots involved
Sisters Kylie Jenner and Khloé Kardashian got super drunk and did their makeup for a YouTube video. Besides the very expensive house they got ready in, it all looked pretty relatable to me. I mean, how many of us have put off getting ready for a night out until after we'd already gotten buzzed, and then struggled to put on eyeshadow? Definitely me, and definitely Jenner and Kardashian.
The video shows the two sisters taking shots from a bottle of tequila and chasing them with Red Bull in a truly messy fashion. After Jenner has taken five shots and Kardashian has taken four, the two sit down to do their looks (which Jenner thinks is hilarious). They're using Jenner's controversial Kylie Cosmetics money-themed collection, and Jenner tries to explain what she's doing. As the two get sloppier and sloppier, they start calling all sorts of friends and family members and asking them to swing by and promote Kylie Skin and Kylie Cosmetics products, as well as Kylie Cosmetics' Ulta takeover.
I have to admit, Kardashian and Jenner actually do pretty well with their makeup looks, despite having taken way too many shots. Watch it get messy, below.