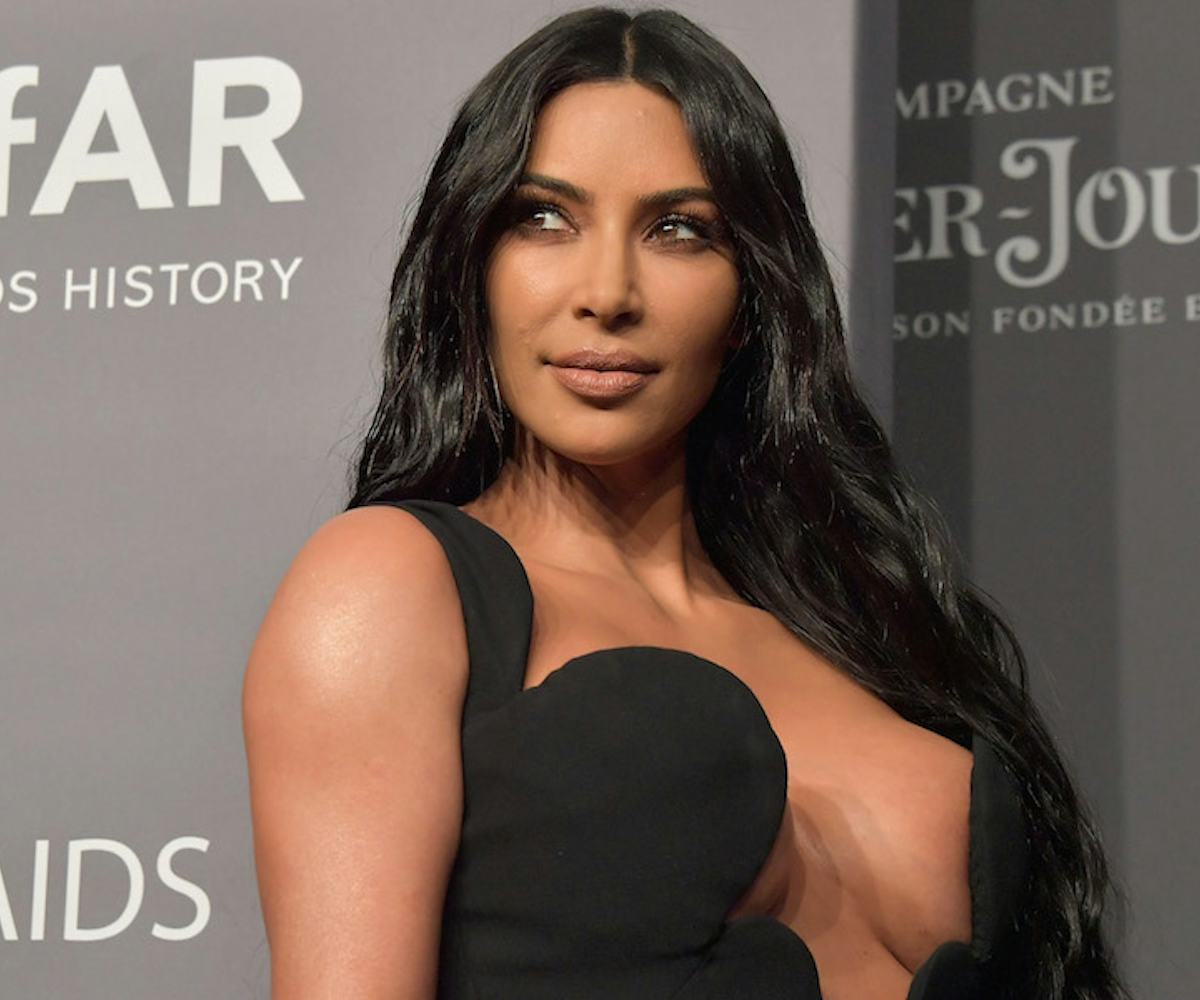 Photo by Michael Loccisano/Getty Images
Kim Kardashian Has Responded To The Kimono Shapewear Backlash
She has no plans to change the name
On Wednesday, the internet came down on Kim Kardashian's new shapewear line, Kimono, dubbing it "culturally offensive," and she has since made a statement to the New York Timesregarding the name and controversy.
"My solutionwear brand is built with inclusivity and diversity at its core and I'm incredibly proud of what's to come," Kardashian said in her statement to NYT. Referencing the kimono specifically, Kardashian claimed she has no plans "to design or release any garments that would in any way resemble or dishonor the traditional garment," though many would say she has already done so.
Part of the outrage stemmed from the fact that Kardashian had filed for a trademark of the word Kimono, but in the midst of the controversy, conversation often omitted the fact that it only applied to a specific font, which was created by her husband Kanye West. "Filing a trademark is a source identifier that will allow me to use the word for my shapewear and intimates line but does not preclude or restrict anyone, in this instance, from making kimonos or using the word kimono in reference to the traditional garment," Kardashian added in her statement to NYT.
Kardashian has continued to tease forthcoming drops from the new line on her Twitter account, but the replies remain flooded with requests for her to change the name. But per her statement to the NYT, Kardashian does not plan on changing the name in reaction to the upset caused.