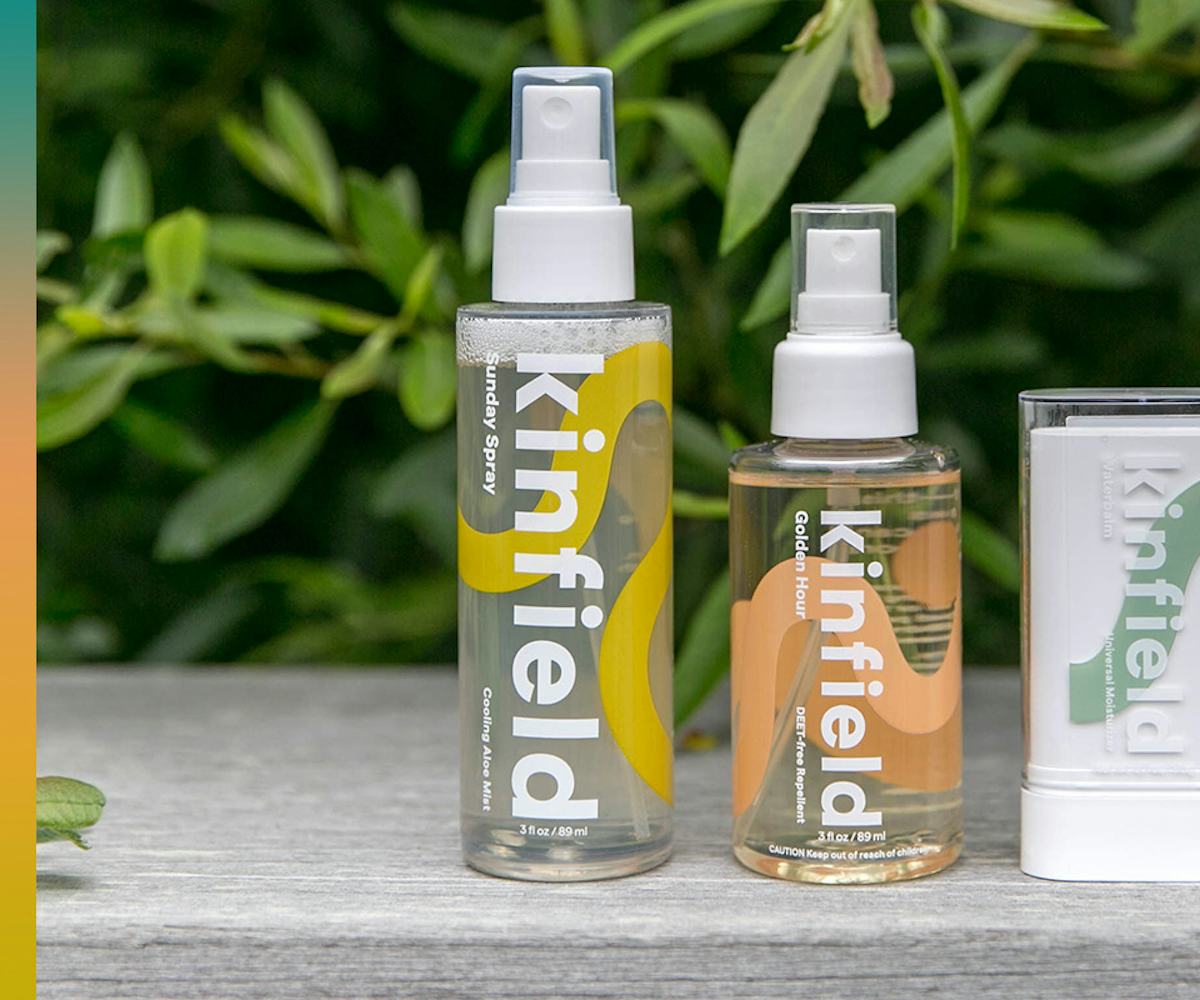 Photo courtesy of Kinfield
This Super-Effective Bug Spray Inspired Me To Be More Outdoorsy
I *might* even be planning a camping trip
Friends don't let friends miss out on all the cool, under-the-radar things, like which little-known beauty brand is low-key making the best highlighter around. And because we consider our readers to be like friends, we gather together all our best finds in our Don't Sleep On Thisseries. Check in every week to see what we can't wait to share with you.
I've never really been the "outdoorsy" type. Like most New Yorkers, I enjoy the occasional trip upstate once or twice a year to "hike" (emphasizing the quotes here), but I've only been camping once in my entire 29 years on Earth, and it was only just this past September.
It's not that I hate nature and the outdoors. In fact, I freakin' love them. But my lack of outdoorsiness lies in the fact that my sweet, sweet blood tends to invite every mosquito on the continent to feast on my arms, legs, hands, and, one time, my eyebrow, resulting in some less-than-desirable itchy welts. And bug spray? Well, considering that I'm not a big fan of spraying a cocktail of scary chemicals directly onto my skin, it's usually a big nope from me.
That is until I came across Kinfield, a new line of body products inspired by the outdoors, and its pretty fabulous Golden Hour bug repellent.
Golden Hour is what I would consider a miracle worker for anyone who attracts mosquitoes like moths to a flame, and its clean formulation is DEET-free, so you can feel good about bathing in it before you set foot outside. It uses a unique (and strong) strain of Indonesian citronella to keep the bugs at bay and lauric acid to extend its efficacy, with lemongrass, clove bud, and vanillin to make it smell really nice. So while, yes, it does smell slightly reminiscent of the citronella candles your parents probably had lining your deck growing up, it's definitely not in a bad way; this is more of a pleasant warm citrus aroma than anything else. Oh, and bonus, it won't leave you feeling sticky and gross after application.
While, heh, I haven't exactly tested it out in a camp setting or the great outdoors just yet (going to use my current broken foot as an excuse here), it works perfectly in Brooklyn's buggiest backyards. And as soon as I'm off my crutches, you bet I'll be taking this magical potion to the park, and maybe, just maybe, even a campsite.
Kinfield currently has two other products: Waterbalm, a universal moisturizer in the perfect on-the-go stick form, and Sunday Spray, a cooling aloe mist that's perfect for soothing sunburned skin or cooling you down mid-hike. As a trio, they make the perfect remedy for any outdoor adventure you may be having, whether it involves a backyard dinner party or climbing a mountain.
Overall, Kinfield's effective new line of outdoor essentials have inspired me to embrace my inner outdoorsy gal that I've long ignored. And, fine, the really cute packaging doesn't hurt, either. (I'm a millennial, what do you want from me?)