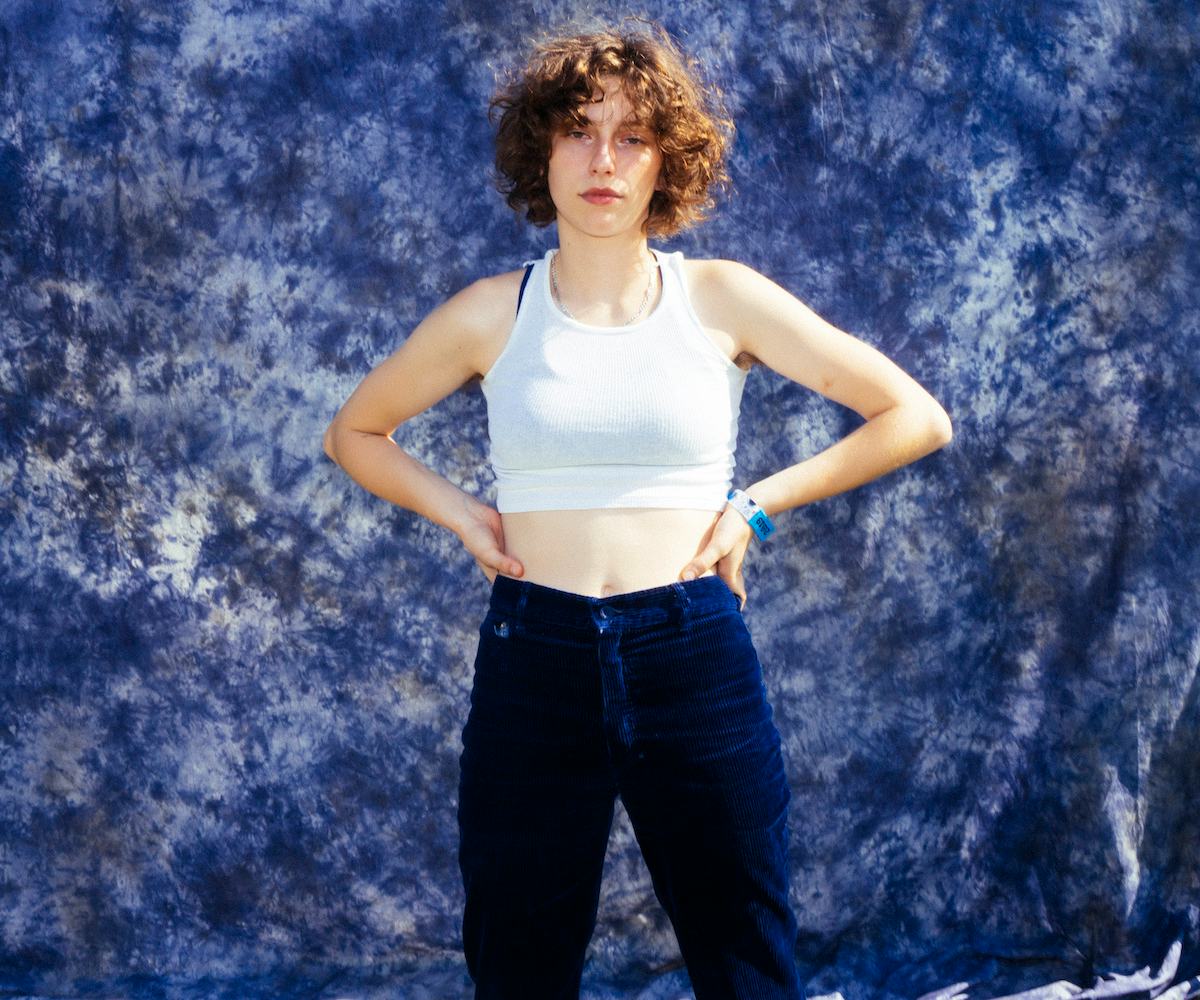 King Princess Says Mark Ronson's "Zhuzh" Is Listening To Smart Women
We talked with the "1950" singer on her new collaboration with Mark Ronson for 'Late Night Feelings'
Today, Mark Ronson releases his debut full-length album Late Night Feelings, and it's packed with stellar female vocalists straddling all genres, from Camilla Cabello to Alicia Keys to Angel Olsen to our favorite star-on-the-rise, King Princess. During this past weekend at Bonnaroo, I had the chance to pick KP's brain about their collab, "Pieces of Us," ahead of its release.
King Princess, aka Mikaela Straus, knows exactly what it is that makes Ronson great. It's not necessarily his musical talent or his abilities as a super-producer, but rather his keen ear when it comes to uber-talented women. Straus says, "That's his zhuzh: just being there when smart women are talking." And Straus is, assuredly, one of those women. Per Ronson in an earlier listening session for Late Night Feelings, Straus had thrown dozens of songs at him, one every few minutes, stubbornly so, until one finally landed that they both really felt.
"That's his zhuzh: just being there when smart women are talking."
"We were at Shangri La, in Malibu, and it was really really late at night—like 2am, 3am—and I had written maybe four songs that day, and they were all kind of trash. I was in the main room with the piano, and my engineer was playing piano, and I wrote this song," Straus says. Finally, after a few duds (which I'm sure were great, given her talent), she played "Pieces of Us" for Ronson. "He was like, 'This is the one I want for my record.' I was like, Fuck! Finally," she says.
Straus also explains that their creative relationship is perfectly tumultuous, a chaotic good that leads to the best possible product in the end. "Whenever we work together the first day is always fighting and the next days are good," Straus says. "Because there needs to be a big storm." When you have two people who like to be very much in control of their artistic vision, it isn't hard to imagine the late-night feelings (ha!) that can stir while trying to come to a mutual agreement.
"It's cool because sometimes you write a song, and you execute the vision from start to finish, and you feel every step, and you know every moment that you put in there," she shares with us, but "this is different." It was a true collaborative effort, Straus tells us, "and I'm really proud of him because he made a really beautiful song out of something I wrote with some help from LC, a great songwriter and singer who helped co-write it, and it was great."
We're speaking on the eve of Father's Day, and Straus jokes, "I feel as though he and I have this weird father-daughter complex... I think he's just a magnificent man; such a goober." Even though they're not related, they certainly make beautiful music together.
Listen to "Pieces of Us" on Late Night Feelings, out today.