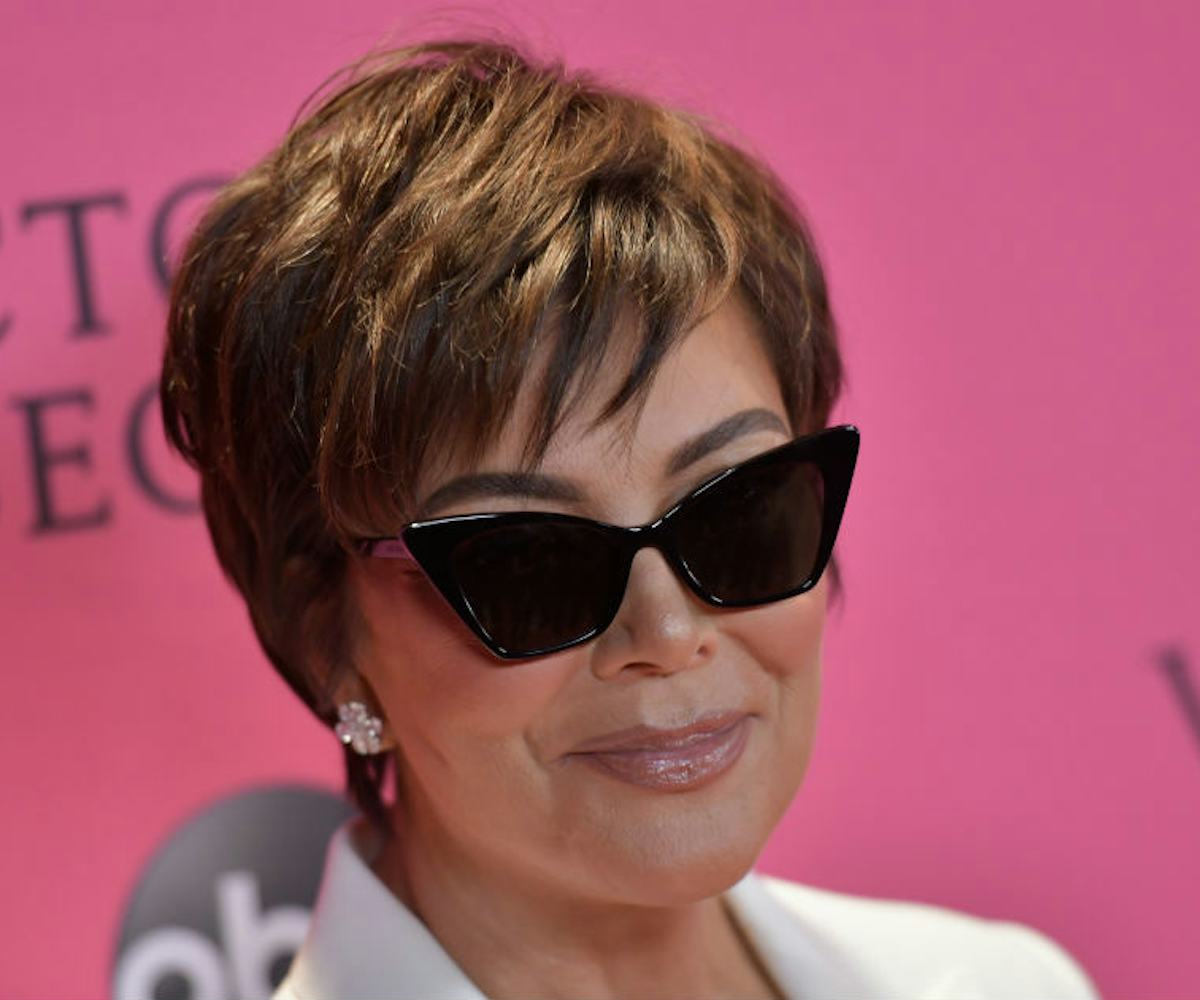 Photo by Roy Rochlin/2018 Getty Images.
Kris Jenner Channeled 'Mean Girls' Mom During Victoria's Secret Show
She just meme'd herself in the best way possible
Kris Jenner isn't just a regular mom, she's a cool mom who knows how to lean into her mom-ness.
On Friday, she made a surprise appearance in Ariana Grande's new '00s-themed "thank u, next" video. She plays the overenthusiastic mom from Mean Girls (originally played by Amy Poehler)and is shown videotaping Grande and dancing in the aisles. It's a pretty ingenious cameo for Kris who's made a name for herself as an encouraging momager. Case in point: a recent GIF captured of her during the Victoria's Secret Fashion Show.
As daughter Kendall Jenner is shown walking the runway, the camera pans to Kris who's seen waving lovingly as she records the moment on her phone. She's filled with such joy and pride that you'd think it was Kendall's first modeling gig and not, like, her 100th.
Of course, it made the internet rounds almost immediately.
It's very endearing and sweet and pure. You're doing amazing, Kris.