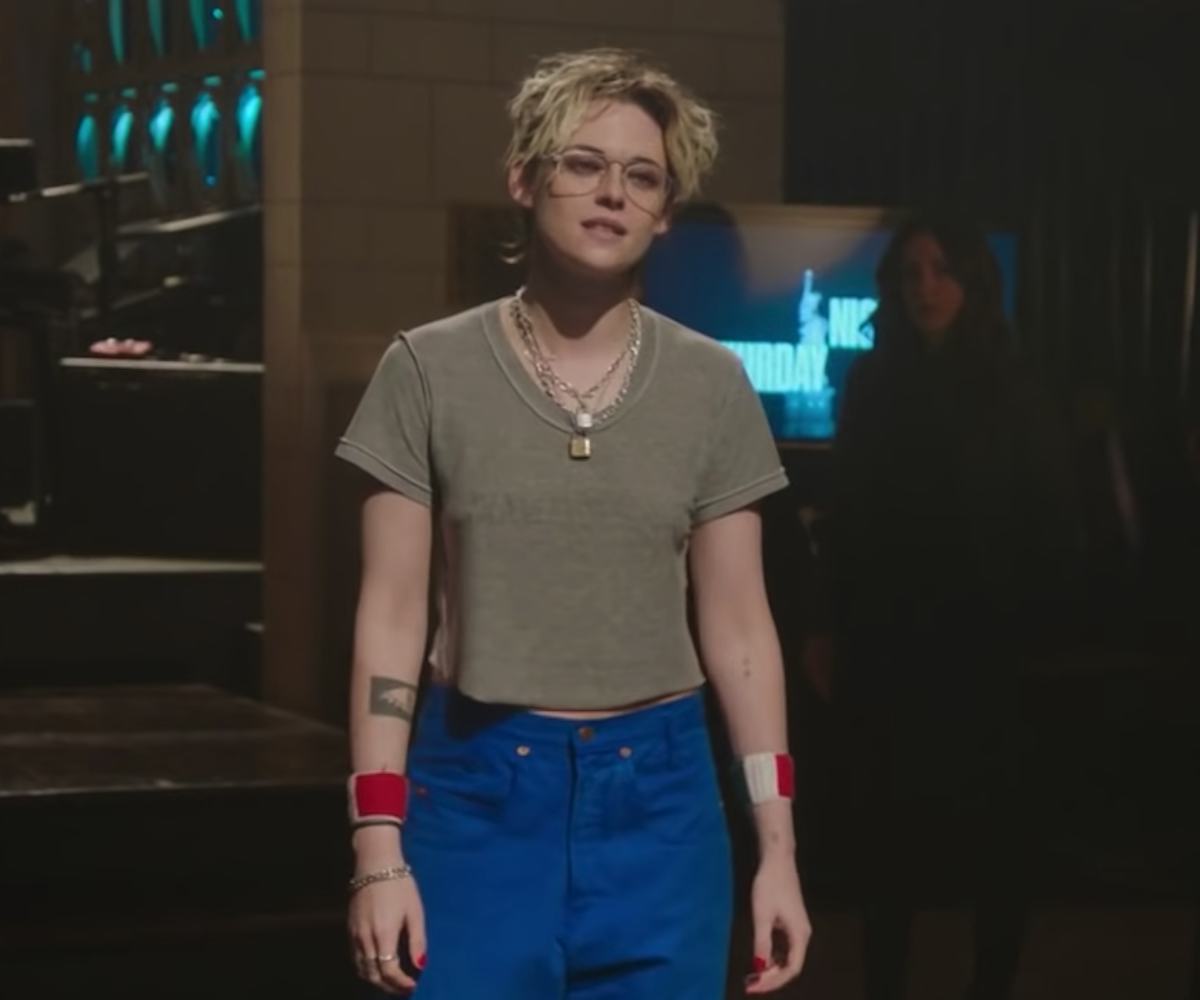 Screenshot via YouTube
Kristen Stewart And Kate McKinnon Fight To Be "King Of The Castle" In New 'SNL' Promo
We'll certainly be watching this episode play out live
Ahead of Kristen Stewart's return to Saturday Night Livefor her second time hosting the series, the show dropped a teaser on Wednesday to help convince everyone to tune in. Rather than tapping Chris Martin, frontman of musical guest Coldplay, to record a more traditional clip advertising the show alongside Stewart, SNL has queer-baited me with a face-off between Stewart and Kate McKinnon.
As Stewart appears to finish filming a solo promo for her hosting gig, the camera pans to McKinnon sitting in the shadows, smoking a cigarette and giving Stewart a slow, ominous round of applause. "Great job, Kristen. But, I think we all know who the king of the castle is around here," McKinnon says. The two trade a few harsh phrases — "your mom" jokes included — about who is the real top gal and decide that they must battle it out. Obviously Stewart wins almost instantaneously, which turns McKinnon into a bumbling mess. After she tries to get a few last words in with the Charlie's Angels actress, McKinnon gives up, stuttering and throwing a thumbs up before running off set.
Watch Stewart and McKinnon somehow make me more excited for the upcoming SNL episode in the teaser below.