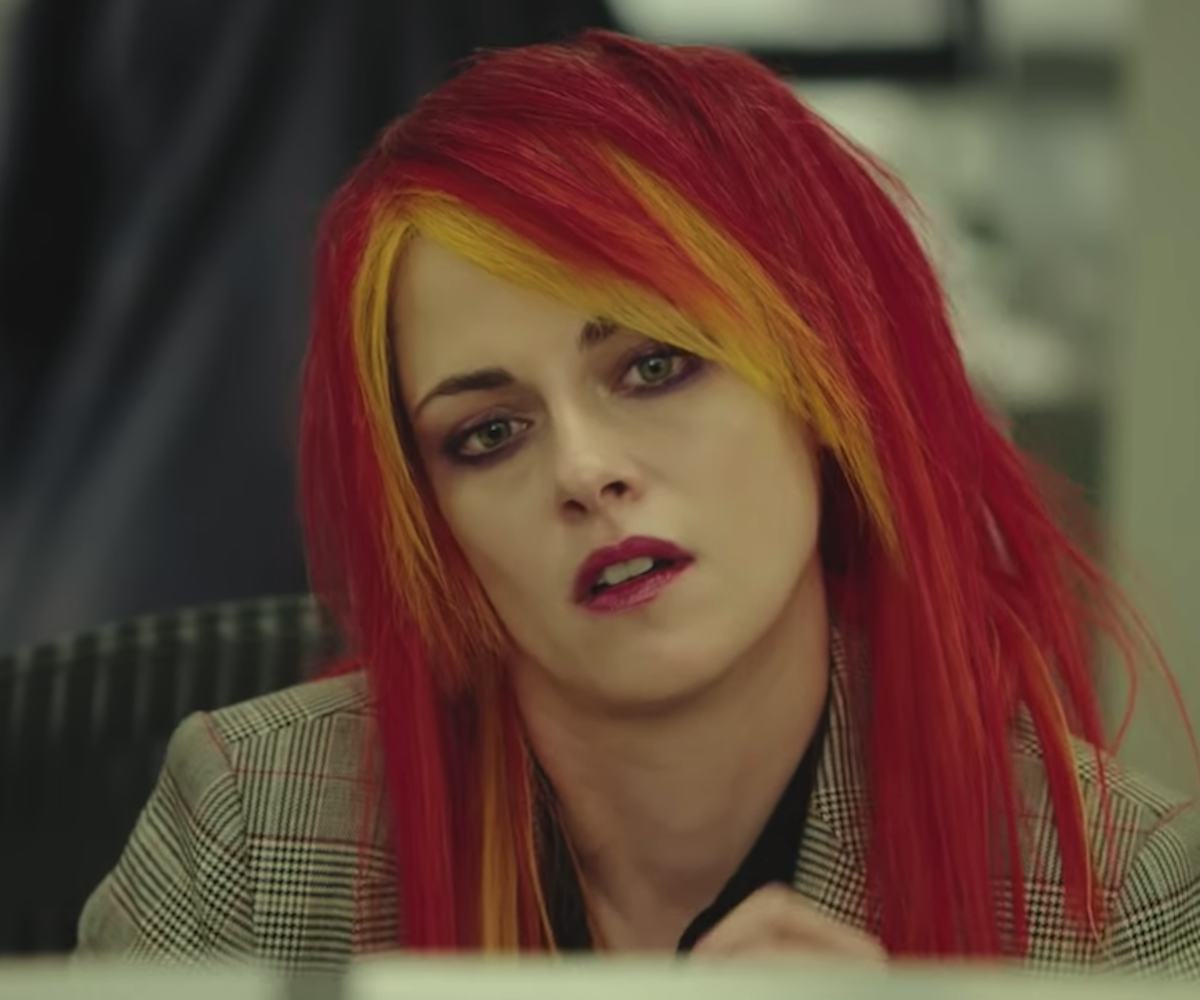 Screenshot via YouTube
Kristen Stewart Did Her Best Paramore Cosplay on 'SNL'
Hayley Williams would approve of this look
Have you ever wondered how Kristen Stewart would look if she went through a dramatic pop punk phase? Of course you have! And thanks to Stewart's hosting gig onSaturday Night Live over the weekend, we know she could easily transform into the ultimate "Misery Business"-era Hayley Williams, making her the second person ever to be able to pull off bright orange-red hair and yellow bangs.
Though Stewart didn't push her Paramore cosplay to the max by performing a single song off of the classic 2007 album RIOT!, she did star in a digital short that centered around a very Sum 41-like tune entitled "Corporate Nightmare." Pete Davidson, Kyle Mooney, and Mikey Day are Stewart's fellow pop punk associates, working for The Man while trying to continue their rebellion in the office through peak mall goth aesthetics.
That all changes once their manager (Beck Bennett) takes notice in Stewart's analytical skills and recommends she join the management training program. Suddenly, she's a corporate sellout — and it's not long before her crew of punks follows suit. Suddenly, the pierced and tattooed squad is ordering food to pull an all-nighter in hopes of impressing their boss and someday rising up the ranks.
Watch the video for "Corporate Nightmare Song" below.