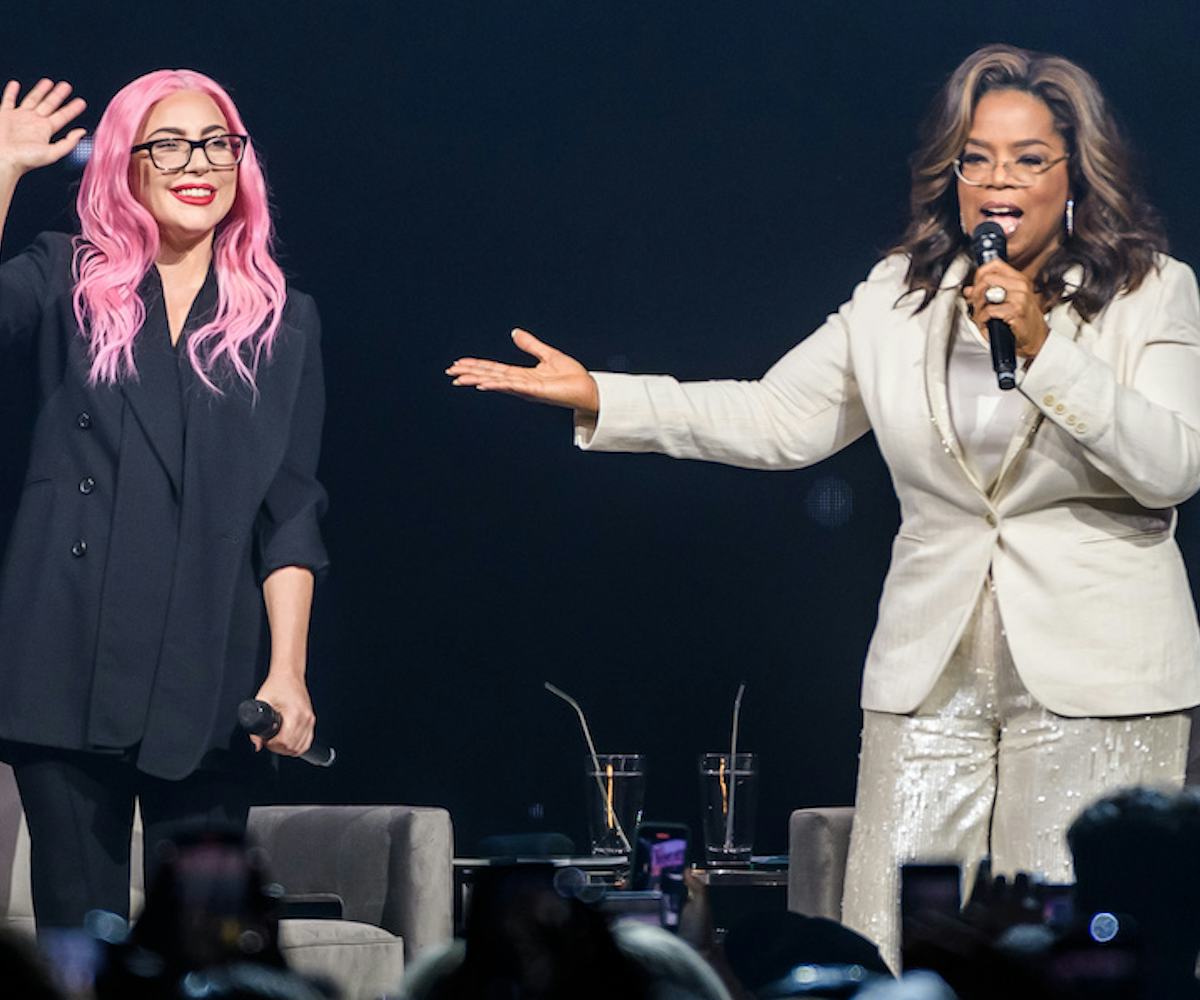 Photo by Jason Koerner/Getty Images for Oprah
Lady Gaga Opens Up To Oprah About Anti-Psychotic Medication
"I really want to erase the stigma around this"
In a new interview with Oprah, Lady Gaga opened up about mental health more explicitly than ever before, detailing her experience with taking anti-psychotic medication specifically. According to Teen Vogue, Gaga sat down with Oprah as a part of her Oprah's 2020 Vision: Your Life In Focus tour, starting the year with a lengthy discussion about her response to lived traumas, fibromyalgia, and treatments.
Gaga began by stating she "developed PTSD as a result of being raped" when she was 19, "and also not processing that trauma" with a medical professional or otherwise. "I all of a sudden became a star and was traveling the world going from hotel room to garage to limo to stage, and I never dealt with it, and then all of a sudden I started to experience this incredible intense pain throughout my entire body that mimicked the illness I felt after I was raped."
"Medication has helped me tremendously," Gaga said, adding, "I take an anti-psychotic. [If I didn't take it] I would spiral very frequently and I would spasm in my sleep." She later reiterated, "Medicine really helped me. A lot of people are afraid of medicine for their brains to help them. I really want to erase the stigma around this... I'm sick of saying it over and over again. Not everybody has access to these things, not everybody has money for these things. I want the money for it, I want the best doctors in the world, and I want us to understand the brain and get on the same page about it so Gen Z does not have to deal with this the way we are right now. Mental health is a crisis."
The full interview will be available to watch via IGTV on Wednesday, January 8.