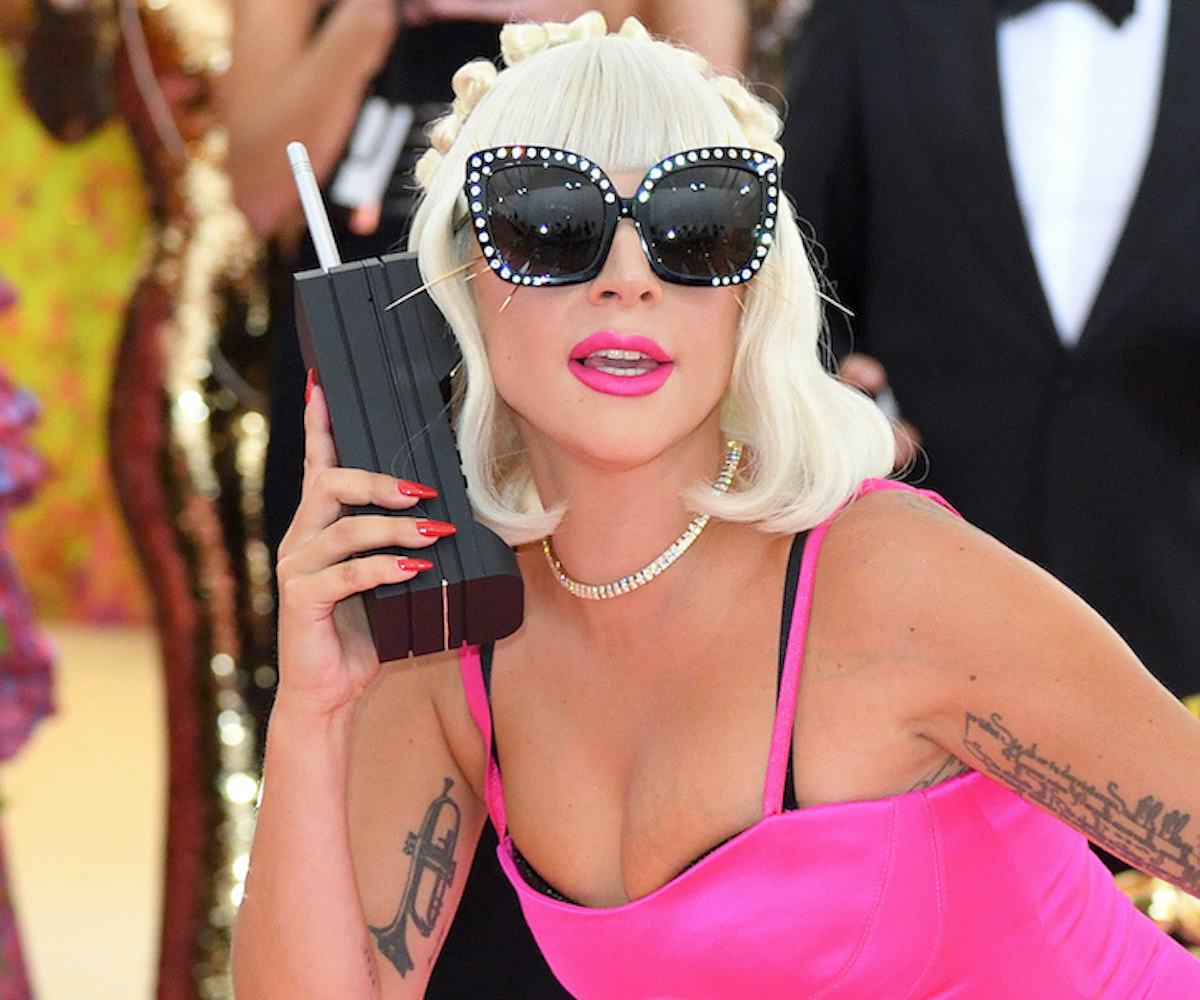 Photo via Getty
A New Insect Has Been Named After Lady Gaga
Her ARTPOP really could mean anything...
Back in 2013, Lady Gaga officially declared that her "ARTPOP could mean anything." In the years since, this claim has held true: her ARTPOP could mean a country-tinged pop star singing songs about her dead aunt on Joanne or even an Academy Award-winning actress playing an exaggerated version of herself in the box office-smashing A Star Is Born. But nothing can compare to the latest thing her ARTPOP could mean: a fashionable insect, who was recently named after the pop star based on its "wacky fashion sense."
The insect in question is a new genus of treehopper bug, which was recently dubbed the "Kaikaia gaga" by Brendan Morris, a graduate entomology student at the University of Illinois at Urbana-Champaign. A female insect, the bug was found by Morris amongst 1,000 other specimens he had been studying from Pittsburgh's Carnegie Museum of Natural History. He now has plans to travel to Nicaragua to hopefully find more similar specimens that will help him continue his research.
Speaking on the inspiration behind his christening, Morris told the Illinois News Bureau, "If there is going to be a Lady Gaga bug, it's going to be a treehopper, because they've got these crazy horns, they have this wacky fashion sense about them. They're unlike anything you've ever seen before." A fan of "outrageous forms and colors," Morris also mentioned, "It blows my mind that a group that is roughly 40 million years old has so much diversity of form – diversity, I would argue, that we don't see in any other family of insects."
Well, I guess it's safe to say that this "family of insects" can now consider themselves Little Monsters. Stream "Stupid Love!"