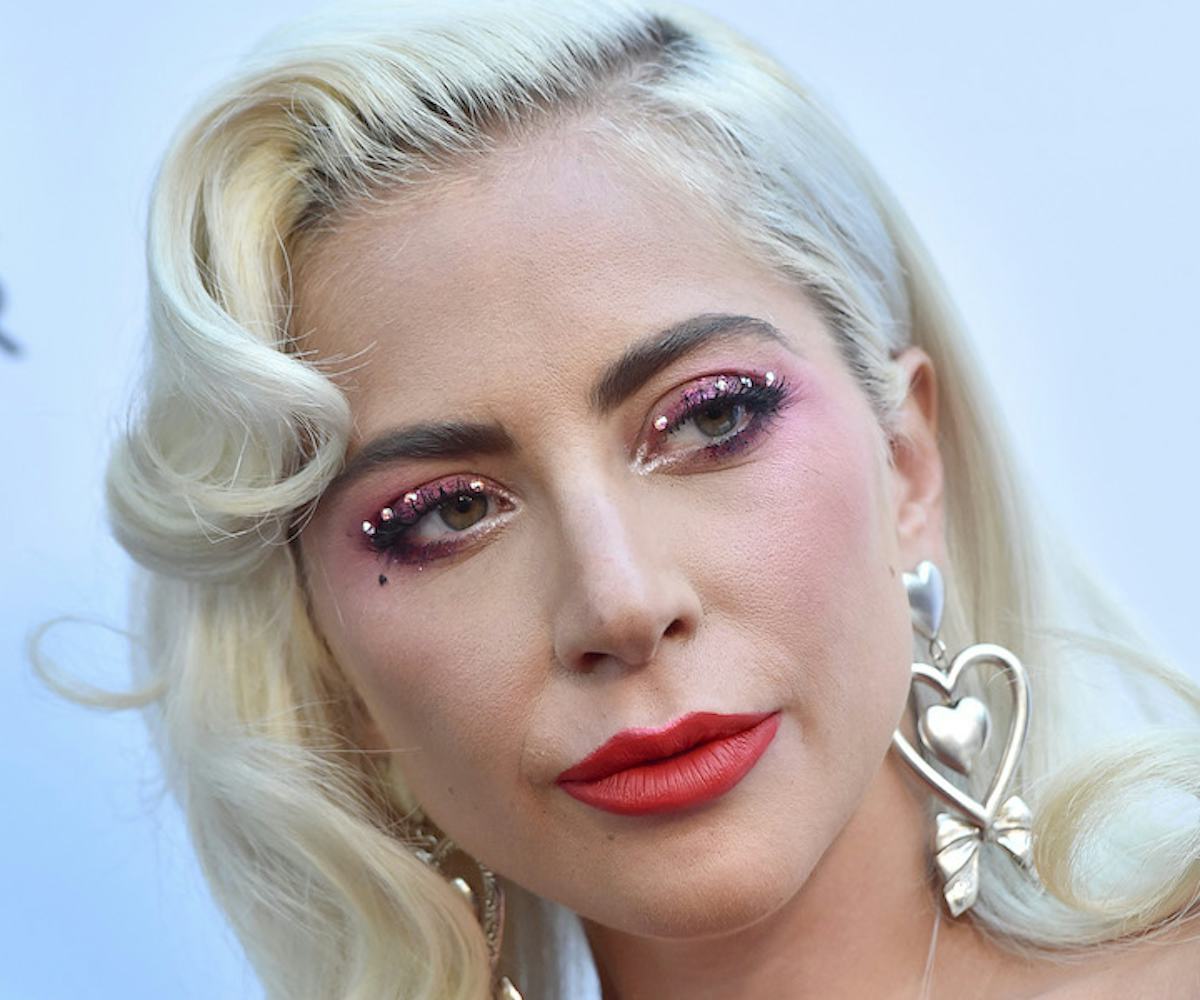 Photo by Axelle/Bauer-Griffin/FilmMagic
Lady Gaga Says Her New Era Is All About "Dancing Through Her Pain"
She also hinted at a collab with "a fellow female pop star, who has similarly experienced immense trauma while in the public eye"
Earlier this year, as part of Oprah Winfrey's 2020 Visionaries Tour, Lady Gaga sat down with the media mogul to discuss being raped repeatedly when she was 19 by a man she knewin the entertainment industry. During the conversation, she opened up about the scarring experience, which left her with a severe case of PTSD and, ultimately, impacted her diagnosis of fibromyalgia almost a decade later. Now, in a new cover story for PAPER Magazine, the pop star's first editorial tied to her upcoming sixth solo album Chromatica, the singer has opened up about how this diagnosis has influenced the direction of her new music.
In the story, Gaga tells PAPER Digital Director Justin Moran that fibromyalgia has left her with chronic full-body pain that "recreates the illness she says she felt after being raped." The singer then confronts those people who might write it off as a made-up condition. "The debate around fibromyalgia, we could have it for hours. Some people believe in it, some people don't. Essentially it's neuropathic pain: My brain gets stressed, my body hurts," she says, specifying that, since there are "limited solutions" for managing her chronic pain, she often feels "angry at my body, angry at my condition, angry that when I'm stressed my body hurts." She also discusses the difficulty she has finding happiness, saying, "I have clinical depression. There's something going on in my brain where the dopamine and serotonin are not firing the same way, and I can't get there. If someone says, 'Come on, just be happy,' I'm like, 'You fucking be happy.'"
But perhaps that's why Chromaticais such a turning point for the artist. As she later tells the magazine, recording Chromatica was, in a sense, her way to "dance through the pain," which she did as a part of something she refers to as "radical acceptance" for her condition. "You have to 'radically accept' that you're not going to feel well every day, maybe a little bit. Some days are way worse, some days aren't," she admits. "But you know what I can do? I can go, 'Well, my hands work; my arms work; my legs work, even though they are sore; my back works; my brain works; my heart works; I'm taking breaths, my lungs work.' You can just be grateful for what you can do." In the end, Chromatica is meant to be uplifting — "a smack across the face," as she says. "We don't stop being that happy. You will hear the pain in my voice and in some of the lyrics, but it always celebrates," she says, also claiming that she "will do whatever it takes to make the world dance and smile."
In her own words: "I want to put out a record that forces people to rejoice even in their saddest moments. And by the way, I'm not standing over here with a flag going, 'I'm all healed, everything's perfect.' It's not; it's a fight all the time. I still work on myself constantly. I have bad days, I have good days. Yeah, I live in Chromatica, it took a minute to get here, but that doesn't mean I don't remember what happened. So if you're in pain and listening to this music, just know that I know what it's like to be in pain. And I know what it's like to also not let it ruin your life."
The story also offers many additional details about what fans can expect from the album — most importantly, a collaboration with "a fellow female pop star, who has similarly experienced immense trauma while in the public eye." (Though it's not confirmed, this description does line up with rumors that have been swirling around for weeks about a possible team-up between Gaga and Ariana Grande). Elsewhere, Moran describes the album as "firmly rooted in classic house, with crisp, clubby dance breaks that all sound like they're competing with each other to be the biggest on the tracklist." According to the writer, Chromatica is "perhaps Gaga's most focused, consistent album to date" with "emotional power-pop melodies that send a dopamine rush through the brain." He describes the album as full of "explosive anthems that brim with euphoric synth-pop climaxes" and claims that listeners will be able to "weep to these songs just as much as you can sweat to them." And with topics that explore everything from antipsychotic medication to the "undeniable force of femininity," it's safe to say that, lyrically, Chromatica might rank amongst the singer's best.
Which is all to say, I need Chromatica and I need it right now. April 10 seems too far away, especially when Gaga describes the project as "the most honest thing [she] could've ever created." She says she'll "never forget making this record" and all I want is to remember my first time hearing it. So give it to me.