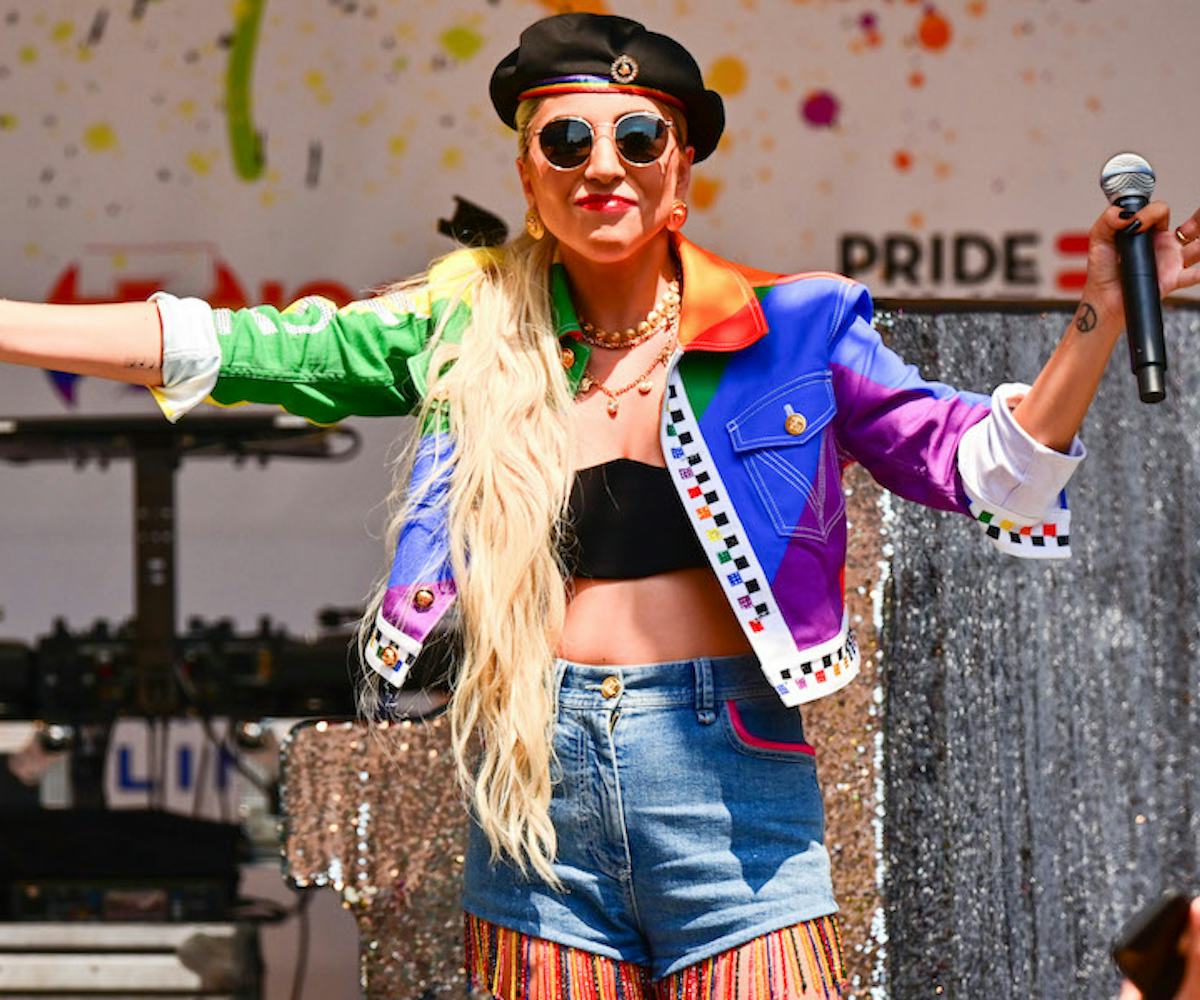 Photo by James Devaney/GC Images
A New Lady Gaga Song Has Leaked And Fans Are Stupid (In) Love
The Rah-Rah Bitch has officially returned (kind of)
It's been almost three and a half years since Lady Gaga dropped her last studio album (2016's western-indebted Joanne), and in the meantime, Little Monsters far and wide have been starved for any sign of new pop music. After sitting with her through the A Star Is Born era (which nabbed the pop star an Oscar, a Golden Globe, and a few more Grammys) and trekking all the way out to Las Vegas to see her perform during her Enigma residency, the fanbase understandably began to get restless and wanted more. Luckily, today, after what has certainly felt like decades, we were finally treated to a new tidbit of solo pop music with the instant smash "Stupid Love." Naturally, the internet is losing its shit.
A mix between "Bad Kids" and "The Edge of Glory" with a beat that instantly recalls the joyous electropop of "Do What U Want," "Stupid Love" is immediately being hailed as a return-to-form for the global superstar, with fans describing it as a "pop disco smash" — a far cry from the country twang that she embraced with Joanne and A Star Is Born. With her irresistibly catchy commands to "freak out" and "get down," it's the type of song you can easily imagine both blasting out of an expensive sound-system at your local gay club and out of a car speaker as it speeds down the highway with its top down in the summertime.
Of course, this is only a leak, and the only things connecting it back to Gaga are the recent rumors that she would be releasing a new single by this name on February 7. Though the voice on this high-quality drop is unmistakably Gaga's, and several older posts from the singer's accounts featuring the name "Stupid Love" pretty much proves that this is the rumored track, the artist has yet to speak on its release. With no official word from Lady Gaga (or from anyone on her team), it's hard to tell if "Stupid Love" will still be released in its official form on the rumored February 7 release date (or if it ever was). But either way, we can rest easy now and be happy with what we've been given: a guaranteed smash hit the likes of which we haven't seen since ARTPOP. And that'll just have to do for now.
You can find a few fan reactions to the leak below.