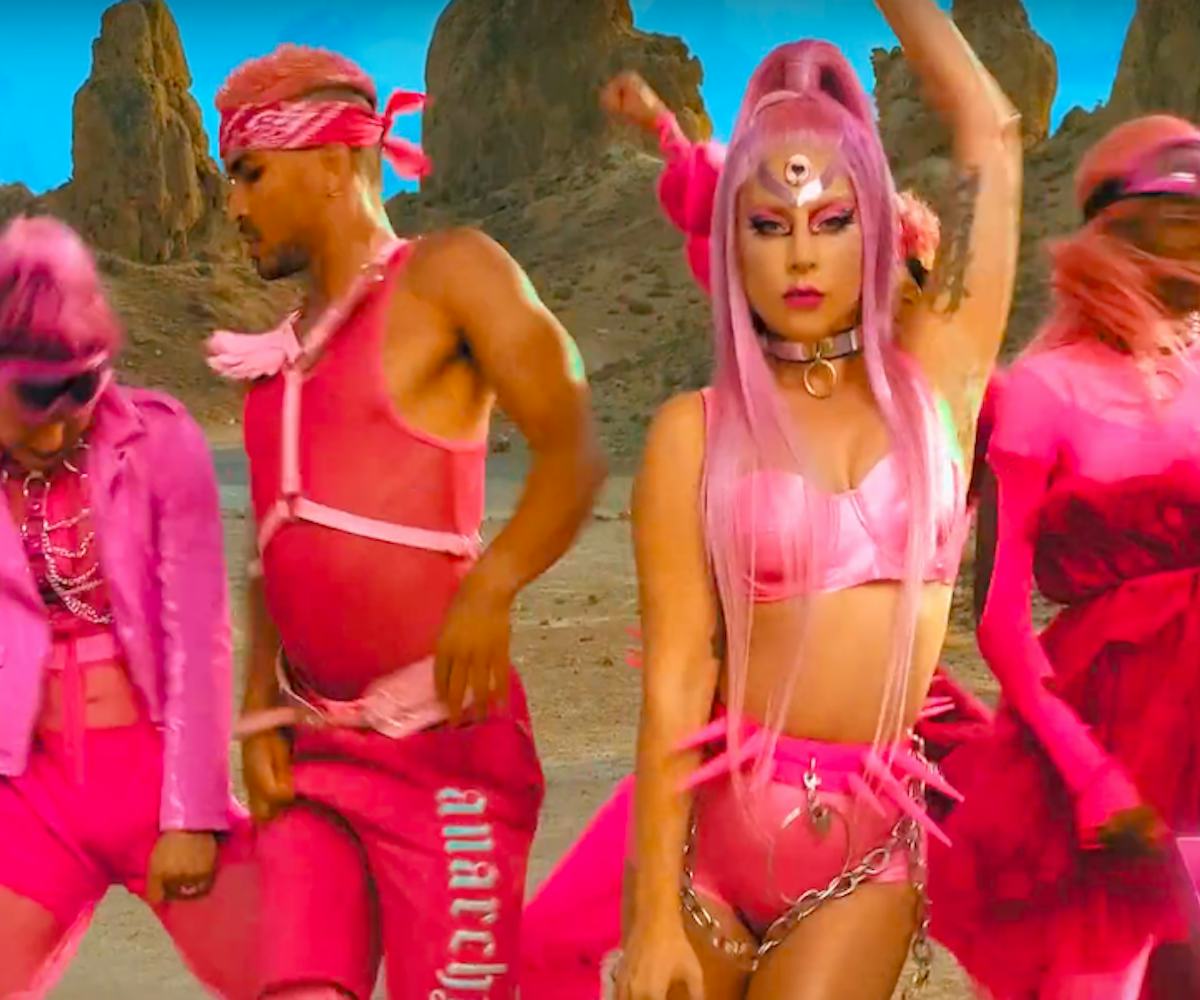 Photo via screengrab
Lady Gaga Is an Intergalactic Warrior Of The Heart In "Stupid Love"
Mother Monster has returned
Lady Gaga's latest single "Stupid Love" — a song you've definitely never heard before because that would have been illegal — is here, and Little Monsters who have been waiting since 2016 for the singer to shift gears from the twangy, country-inspired heyday of Joanne and A Star Is Born back into classic, cathartic Gaga pop can finally shake their asses again. The video for "Stupid Love" is an all-pink, intergalactic dance off that's fun as hell, and seems to confirm that her highly-anticipated sixth album will be a return to the infectious pop Gaga does best.
The single may have had a bit of a botched release, but Gaga doesn't seem too stressed about it. "These records got passed around to so many different people," she told New Music Daily With Zane Lowe. "There were so many different iterations of these songs because we all wanted it to be perfect and literally nobody cared who put their fingerprints on it, as long as it was the dopest thing that we could give the world and that it was meaningful, authentic, and completely me."
Earlier this week, fans also began speculating that LG6's official title is Chromatica, and the "Stupid Love" video all but validated the claims at its end. Whatever the LG6 ends up being called, Gaga had no qualms about revealing how emotional the album making process was for her. "I cried constantly and I was writing poetry constantly. And, but you know-you know what was really different, I didn't question myself a whole lot," she said to Lowe. "I don't know, it was-it was so real and so honest that it was, I basically would write something out and I would just say it and it would take me not even four minutes to write it and I would just feel like this is what it is."