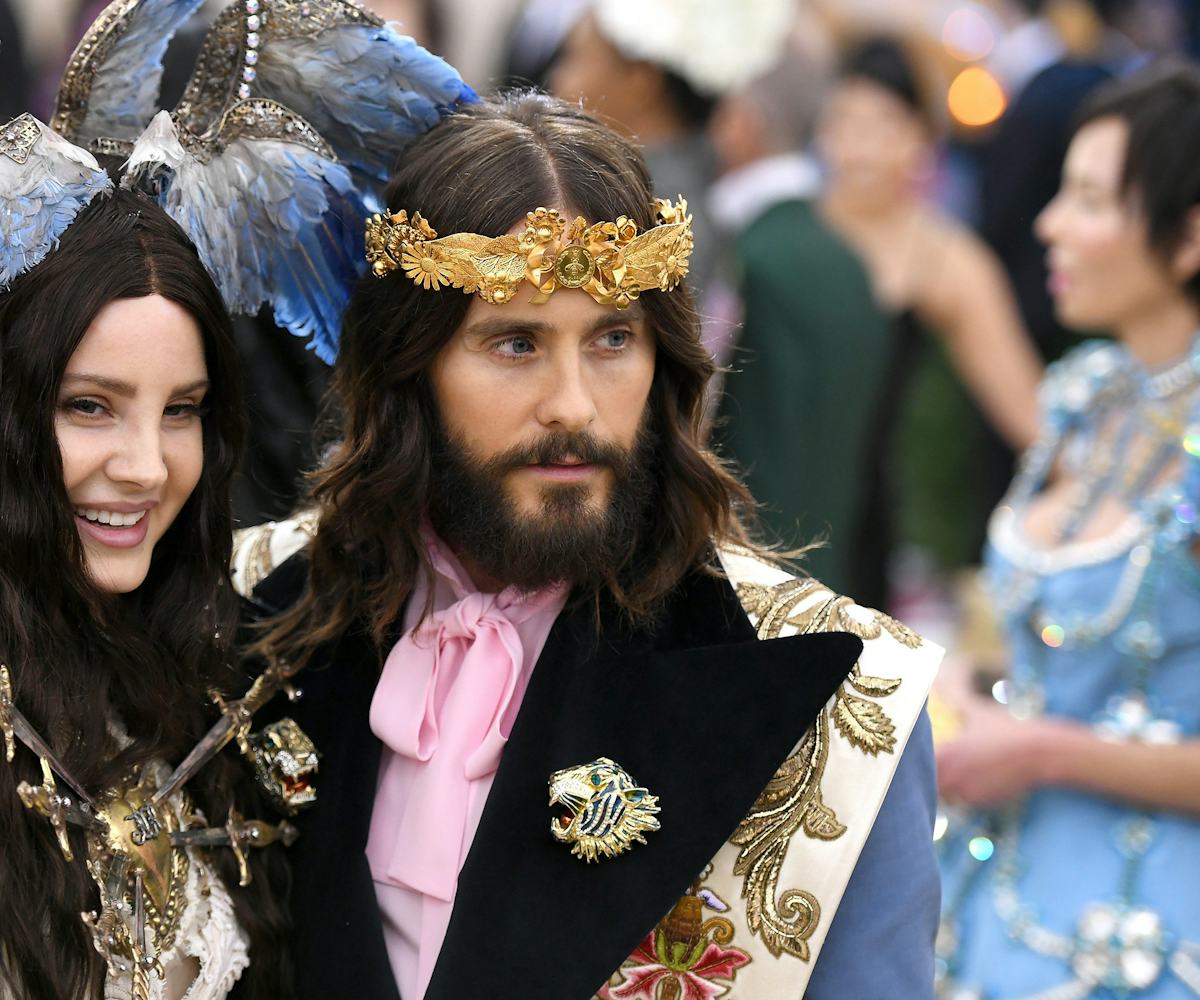 Photo by Noam Galai/Getty Images for New York Magazine
Lana Del Rey & Jared Leto's Gucci Video Finds Them Dancing In A Laundromat
And features a Courtney Love cameo
Gucci has tapped the two most on-brand celebrities (other than Harry Styles, of course) to front its new fragrance campaign. Lana Del Rey and Jared Leto are the faces for Gucci's latest beauty campaign for its Guilty fragrance.
The photos and video, shot by Glen Luchford and creative directed by Alessandro Michele, position Del Rey and Leto as a couple going about their mundane routine made exciting by a cast of animals (this is a Gucci campaign, after all) including an ostrich, tiger, owl, and snake. We see Del Rey carting Leto around their local grocery store, as well as the two getting their nails and hair done at a salon, dancing around in a laundromat, and hanging in a motel room. Oh, and while they're on a date at a diner, they're served by Courtney Love, who cameos as a waitress. We're ready to be transported to whatever world this is.
The campaign takes influence from '70s Hollywood and makes it obvious that Del Rey and Leto were born in the wrong generation, and would have looked right at home during that decade. The promotional video, which was posted to the @GucciBeauty Instagram, describes Del Rey and Leto as "individuals who live and love outside of social conformism."
Watch Del Rey and Leto's campaign video, below.