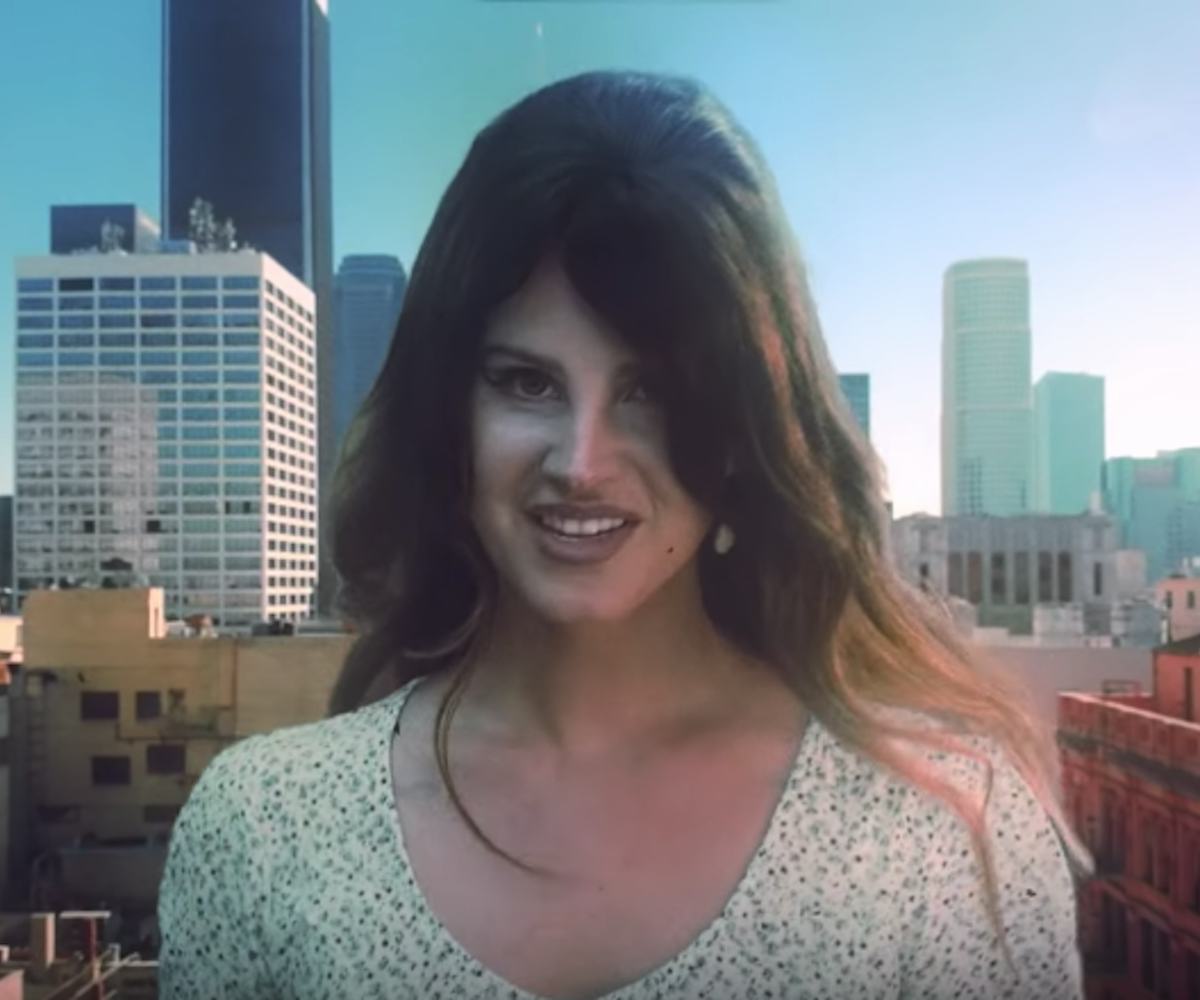 Screenshot via YouTube
Lana Del Rey Is A Revenge-Seeking King Kong In "Doin' Time" Music Video
She's not here for men's bullshit
Lana Del Rey released the music video for her cover of Sublime's "Doin' Time," and it sees a giant version of the singer traipsing through Venice beach King Kong-style.
Del Rey released the cover back in May, which is going to show up on her forthcoming album Norman Fucking Rockwell. In the video, she's way taller than buildings and trees, deftly stepping around cars that are smaller than her sandal-clad feet. She doesn't look like she's aiming to hurt anyone, though, just interested in uprooting palm trees and taking a drink from a water tower.
The footage then zooms out and we see another Del Rey in a blonde wig, watching the video in a drive-in theater with her boyfriend, who has a wandering eye. When she catches him hooking up with another girl, she and a friend don't look mad, just annoyed. But King Kong-sized Lana has their back: She steps right out of the screen and picks up the car that they're hooking up in with her huge hand, shaking it around and throwing it down with force. She and the regular-sized Lana then share a knowing look.
Watch the full music video, below.