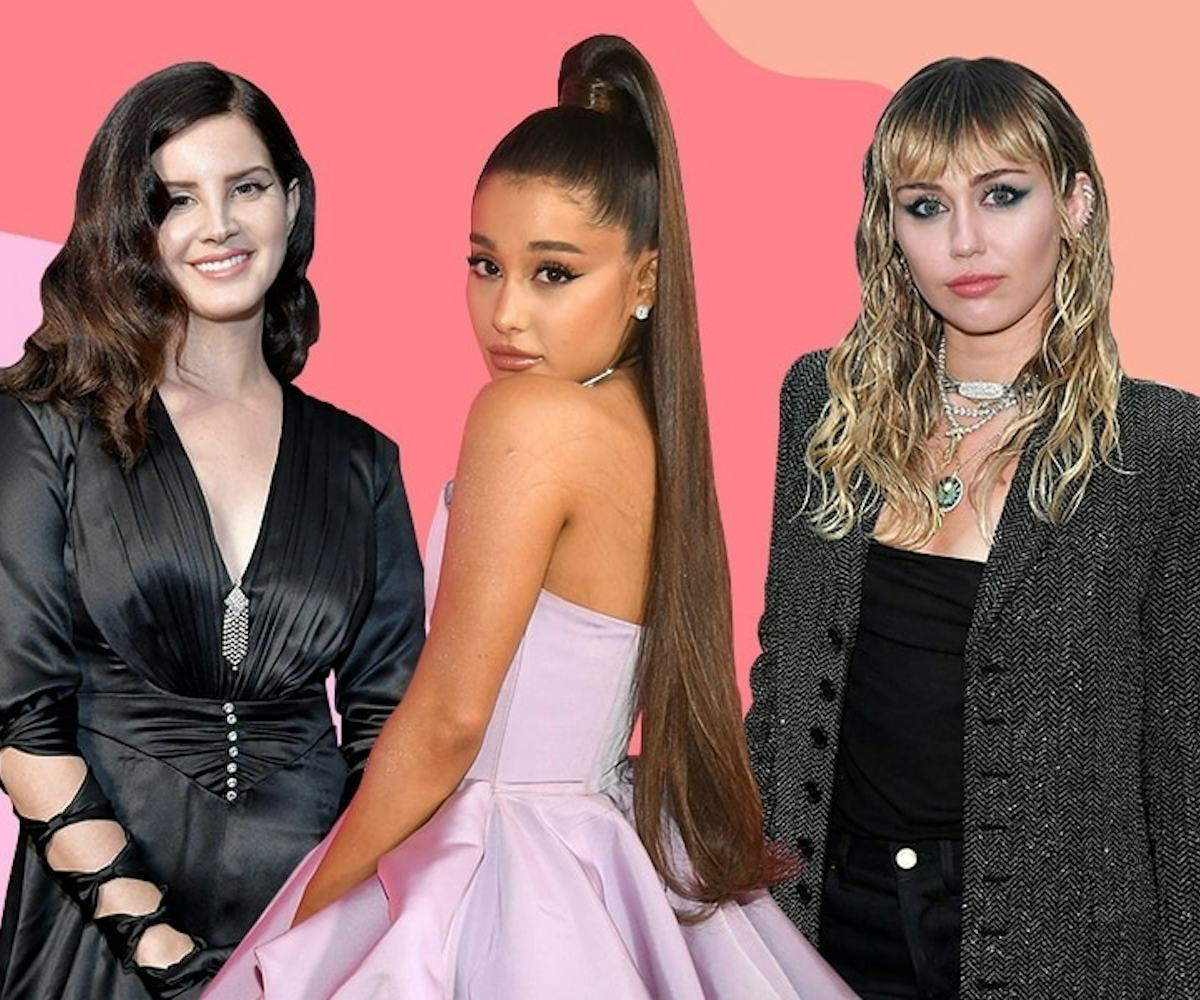 Photos via Getty Images
Did Lana Del Rey, Miley Cyrus, And Ariana Grande Record A Song Together For 'Charlie's Angels'?
Miley Cyrus and Ariana Grande are teasing *something* big coming our way, along with Lana Del Rey and, uh, *checks notes* Charlie's Angels reboot? Two of the three pop stars have shared a clip to Twitter, tagging the upcoming film and Del Rey and teasing the forthcoming first trailer, which drops tomorrow, which leads us to think that this powerful trio had a hand in making something for the film's soundtrack.
Both Cyrus and Grande have shared a 14-second teaser to Twitter, which only features the Charlie's Angels logo and the word "uploading..." The looped sound that plays for the entirety of the clip is something akin to a tune from an old-school haunted carnival ride.
The brand new Charlie's Angels film, due for theatrical release on November 15, stars Kristen Stewart, Naomi Scott, and Ella Balinska as the titular angels. If you weren't already excited about the film, this soundtrack might convince you to be.
In other news, yesterday, Lana Del Rey finally updated fans as to when her forthcoming album Norman Fucking Rockwell would be released. If what she says is true, it shouldn't be much longer—per Dazed, she said it'd be out in "two months," aka August. I'm so ready.