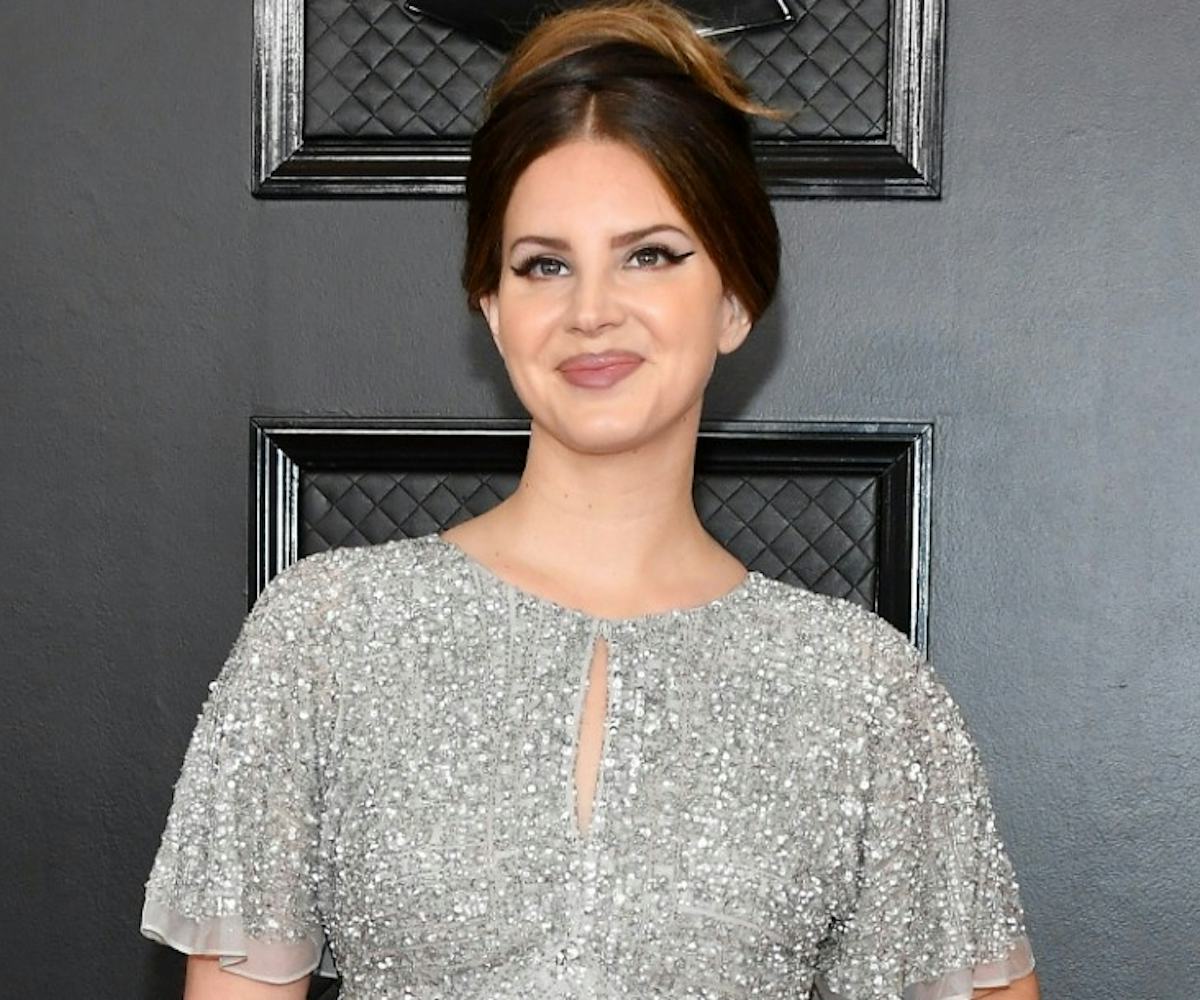 Photo by Amy Sussman/Getty Images
Lana Del Rey's 'NFR!' Wins Best Album In The World
If you ever felt like Norman Fucking Rockwell! was not only Lana Del Rey's best work, but also one of the best records to simply ever exist, now, you're technically right. Del Rey and NFR! won big at the NME Awards in London on Wednesday, taking home the coveted Best Album In The World award. Yes, it's a real award and it now belongs to Del Rey.
Del Rey graciously accepted the title via video clip, taking time to thank the longstanding British music magazine for their early support in her career. "Thank you so fucking much. I cannot tell you how much this award means to me," she said in the acceptance video. "You've supported me since 2011, put me on my first cover in London… Honestly, I was thinking about it, and without you guys I don't even know how much music I'd be making. You've continued to support me through all of the madness, and I'm just super grateful to you guys."
NFR! winning Best Album In The World is a major accolade for Del Rey, but one that's also not that surprising. Her sixth studio album found itself at the top of many best-of-the-year lists across music publications, and even has Del Rey herself wondering what the reaction to her next record will receive. "Norm is really having a year," she quipped last year on Instagram. "I already feel kinda bad for however his younger sister turns out."
Del Rey is keeping busy post-NFR! She's set to release a spoken word album of "freestyle poetry" sometime this month, and will also be hitting the Glastonbury stage later this summer. See Del Rey's NME acceptance speech below.