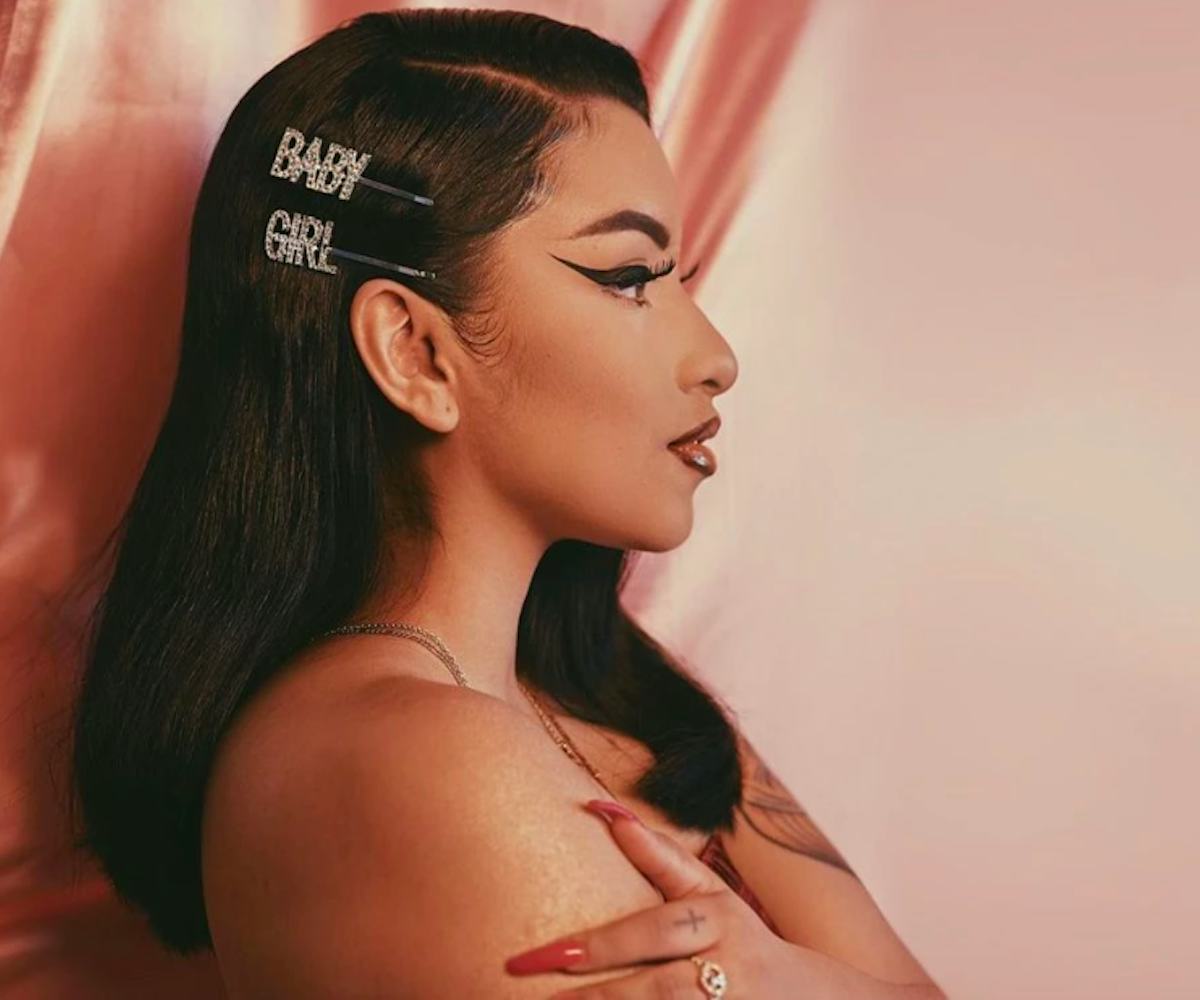 Image courtesy of Sweet Street Cosmetics
7 Latinx-Owned Beauty Brands You Should Know About
When it comes to Latinx-owned beauty brands, there are a few names that are always in rotation, and for good reason. Companies like Tata Harper and Beautyblender have changed the industry as we know it (I don't even want to remember what foundation looked like pre-2009), while others like Melt Cosmetics have set the tone and pushed boundaries for both established and emerging brands. This is not surprising, as beauty is deeply infused in the Latin community, and the numbers only prove this point: In 2015, Nielsen published a study dubbing Hispanic consumers the "Foundation for Beauty Category Sales," a title that translates into trillions of dollars. However, that doesn't necessarily equate to representation.
Although the beauty space has come a long way in the realm of inclusivity, many brands still don't match the community's energy, creating a gap between need and availability. Latinx people have stepped in to fill that space by creating labels that are "for us, by us" and celebrate the diversity of Latin heritage. We've rounded up a few ahead, all of which should be on your radar.
Cholas x Chulas
This Latinx-owned beauty company describes itself as "the art of self-expression with a Latin filter," which takes the form of candy-colored pearls inspired by the dulceria and stick-on bling. Most recently, the brand released a Ride or Die Eyeliner Kit to make graphic eye looks a breeze. It includes a double-ended eyeliner pen (one side is a star stamp), sparkling rhinestones, and tiny face tattoos.
Brujita Skincare
L.A.-based skin-care company Brujita Skincare was born in Mexico City during founder Leah Guerrero's month-long trips to mercados. Created out of a desire to bring holistic, affordable skin care to all communities, Brujita has curated a collection of skin essentials, all of which sell out regularly, made with ingredients sourced from mercados throughout Mexico.
Sweet Street Cosmetics
Newly launched Sweet Street Cosmetics is an offshoot of Bella Doña, a lifestyle brand co-founded by best friends Lala Romero and Natalia Durazo steeped in Chicano and L.A. culture. Their first product, Wing Queen, pays homage to the classic yet nostalgic ultra-sharp, ultra-black winged liner and is a launch point for the duo to discuss beauty secrets and rituals passed down through generations.
Reina Rebelde
Award-winning beauty brand Reina Rebelde can be found lining the shelves of Target, making it one of the only Latina-owned brands to do so. Its pigmented formulas and bold packaging are unapologetically Latina, marrying founder Regina Merson's passion for makeup with her love for being Latina. Reina Rebelde has just about anything your makeup routine could want and need, from a precise liner to create a bright colored wing to an affordable contour kit that can be used as eyeshadow, too.
Rizos Curls
When founder Julissa Prado set out to create a hair-care line, she had one goal in mind: to find a formula that celebrated all curl types. That led to a full-fledged range called Rizos Curls, which has quickly become a favorite in the curly-hair community and offers a four-step system to help achieve voluminous, defined curls.
Menos Mas
Gender-fluid clean beauty brand Menos Mas keeps it simple. With a "less is more" approach to skin care, Menos Mas prioritizes health and wellness from the inside out and good-for-skin ingredients. In addition to being a skin-care company, the brand is also a health and wellness resource "for the culture by the culture," called Menos Mas Mob, curated by founder Annya Santana.
Loquita Bath and Body
Home of the OG Concha bath bomb, Loquita Bath and Body is known for its fun-shaped fizzies, assortment of skin-care products, and very good memes.