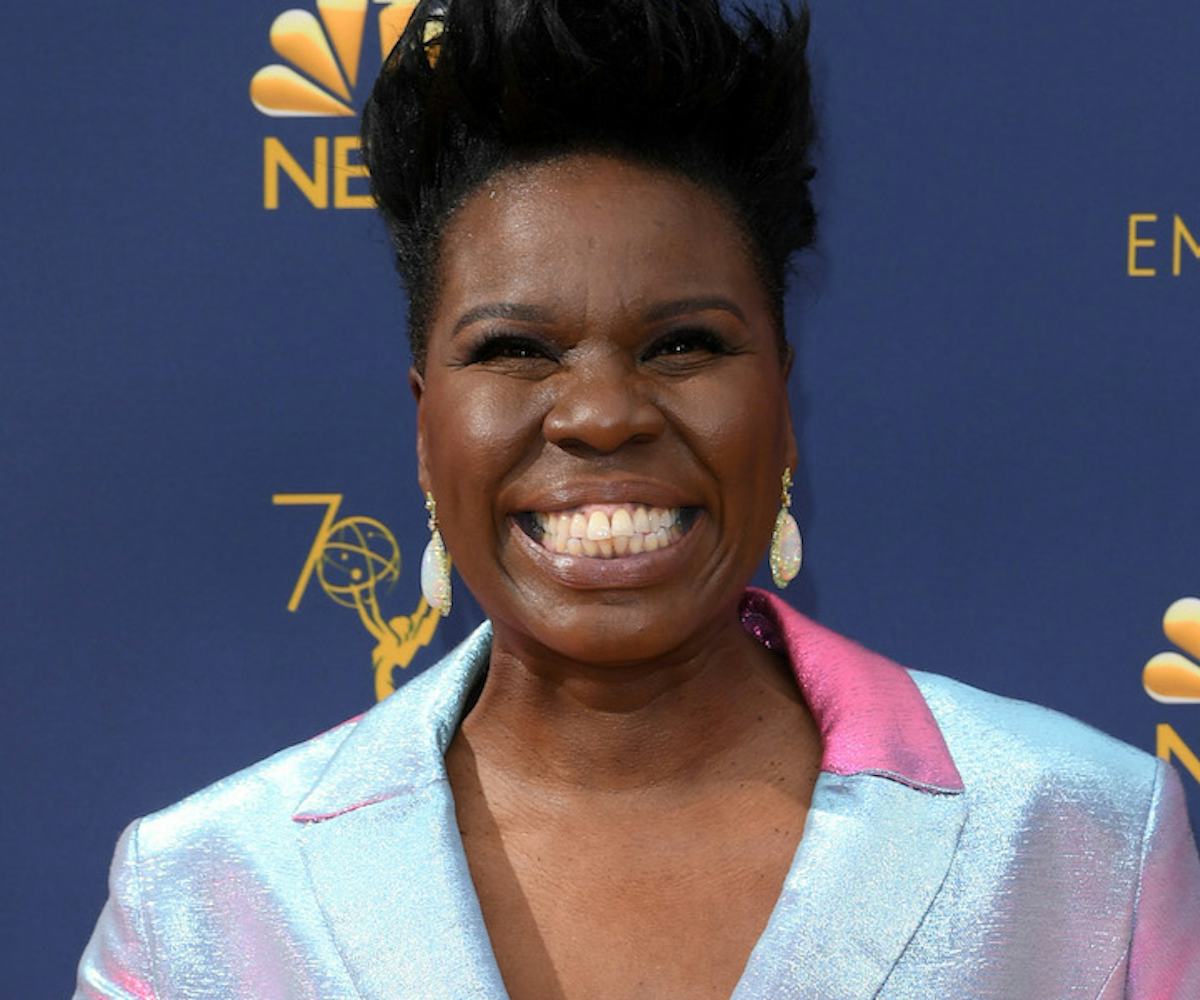 Photo by David Fisher/Shutterstock
Leslie Jones Is Rebooting A Classic Game Show After Leaving 'SNL'
Actress Leslie Jones won't be returning to Saturday Night Live for its upcoming fall season, but she does have an exciting, though unexpected, project in the works. Jones is set to host a revival of the classic game show Supermarket Sweep, and I can't wait to inevitably end up watching it in the middle of the night.
In addition to Supermarket Sweep, per a new report by Deadline, Jones has a full slate of television and film projects in the works, including a Netflix comedy special and a role in the Coming to America sequel. For all the Gen-Zers and younger millennials who may have missed the original run of Supermarket Sweep, here's how the show works: Contestants race around the grocery store with carts, aiming to fill them up with the most expensive items possible. When the time is up, whoever has the most pricey cart wins.
Deadline notes that Jones was a big fan of the show when she was younger, "and has been a driver behind the revival of the classic show." Supermarket Sweep is still being bid upon by networks, but Deadline states that ABC, NBC, Fox, and Netflix are all interested.