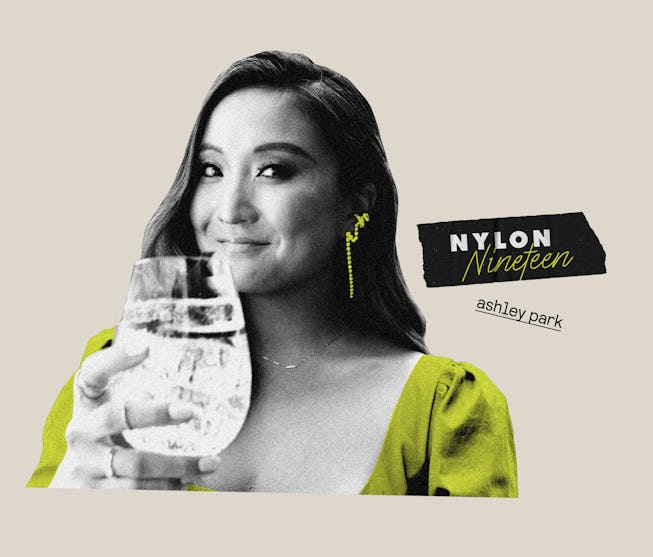 You Can Find Ashley Park At The Nearest Taco Bell Cantina
Emily in Paris actress Ashley Park brings her on-screen spark to the NYLON 19.
In real life, Ashley Park has a habit of falling asleep at parties. "I think I just feel so comfortable and safe when everyone is having a good time around me and I'll just take a power nap," she tells NYLON. "But my friends know that when I need the power nap, if they let me be for 8-10 minutes, I'll always resurrect with a second wind and third wind and eighth wind. Park certainly brings that eighth wind energy to Emily in Paris, where she plays Mindy Chen, the life of the party heiress turned au pair who is pursuing a singing career and befriends Emily when no one else will.
We'll still have a wait to bit to see Park resurrect the theatrical glam of Chen; Emily In Paris season 2 has finished filming and premieres sometime in 2022. But in the meantime, Park is filming an upcoming movie alongside comedian Sherry Cola in Vancouver, B.C., where she's recently been spending a lot of time watching videos of Broadway reopening and getting DMs about squash, which she's learning how to play for the role.
Below, Park answers the NYLON 19, revealing her first AIM screename (which there's some drama behind that may or may not involve an Avril Lavigne lyric), her love for Celine Dion, and her Taco Bell Cantina obsession.