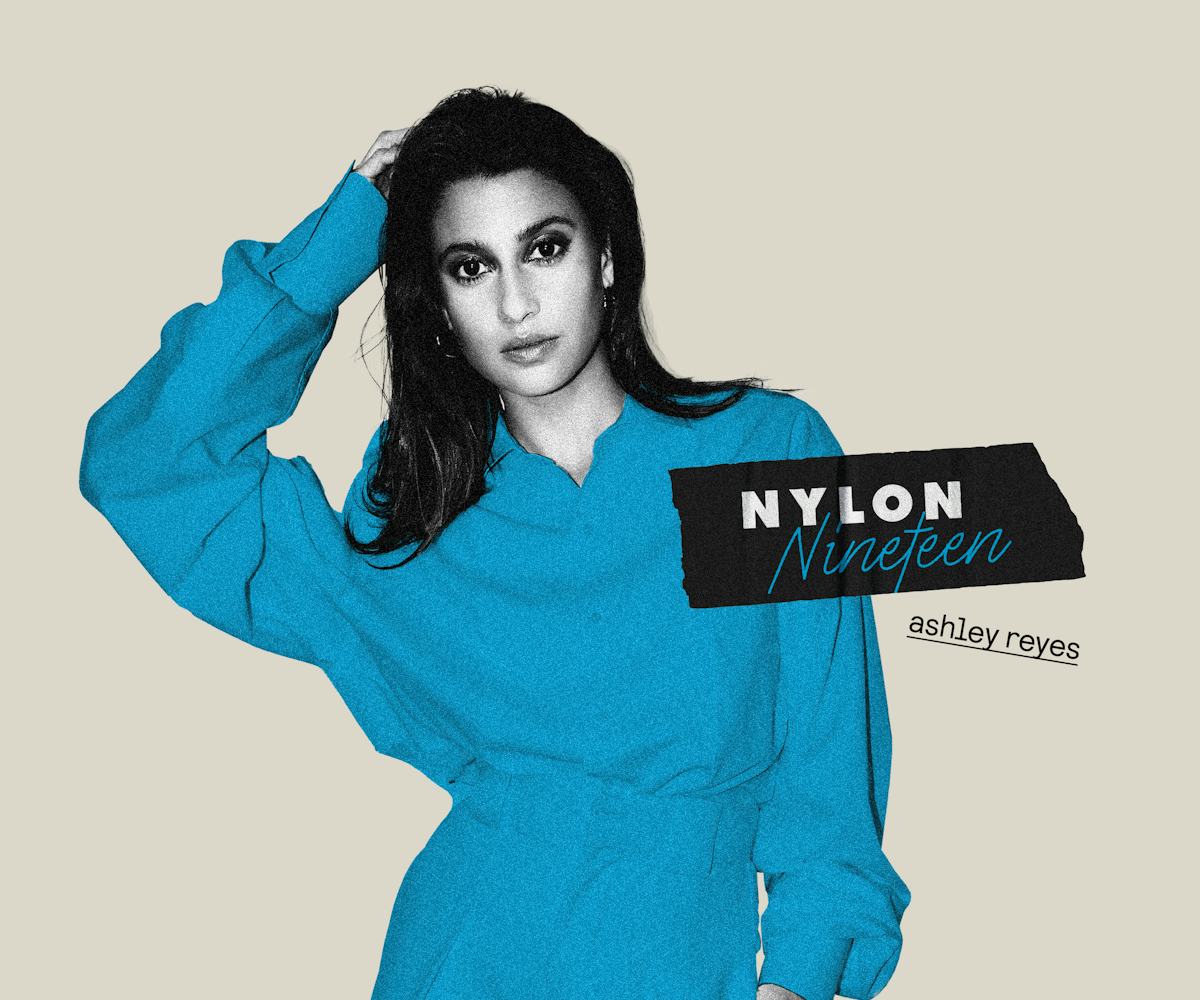 Christopher Shintani
How I Met Your Father Actress Ashley Reyes Knows Her Way Around A Sword
The How I Met Your Father star talks about her favorite things for the NYLON 19.
In an era where reboots are ubiquitous, How I Met Your Father gives us a long-awaited chance to see Hilary Duff live a 20-something life that would have been similar to the Lizzie McGuire reboot of which we were robbed. Plus, it's a chance to see Kim Cattrall once again steal every scene on the small screen, after she smartly declined to reprise Samantha Jones for And Just Like That. Alongside Duff and Cattrall is a cast of young people trying to live their messy lives in New York City. Among them is Ashley Reyes, who plays Hannah, a surgical resident in Los Angeles forced to maintain a long-distance relationship with one of Duff's friends.
But in real life, Reyes is a born and raised New Yorker, who currently lives there with her two-year-old ridgeback basset hound rescue and recently finished a run on Broadway in The Play That Goes Wrong. Reyes is a triple threat: actor, singer and advanced sword and hand-to-hand combat practitioner. The latter skills might even come in handy if Reyes ever finds herself on her favorite reality TV show, Survivor.
"I talk all the time about how badly I want to be on Survivor. I feel like I would be decent at the physical challenges and my social game would be pretty strong," says Reyes over email. "That being said I don't know how well I would do with the lack of food. I get unbelievably hangry. But otherwise, I think I could be the lone survivor."
But Reyes probably won't have to duke it out on a deserted island anytime soon as her acting careers heats up. Since graduating from the London Academy of Music and Dramatic Arts in 2016, she's been on Broadway, on Starz's American Gods, and recently shot the indie film Slayers with Abigail Breslin.
Below, Reyes, who has a penchant for old classics like Frank Sinatra and Johnny Cash as much as she does Taking Back Sunday and Dashboard Confessional, answers the NYLON 19, sharing her love for Shakira's "Whenever, Wherever" music video, haunting paranormal experiences, and more.