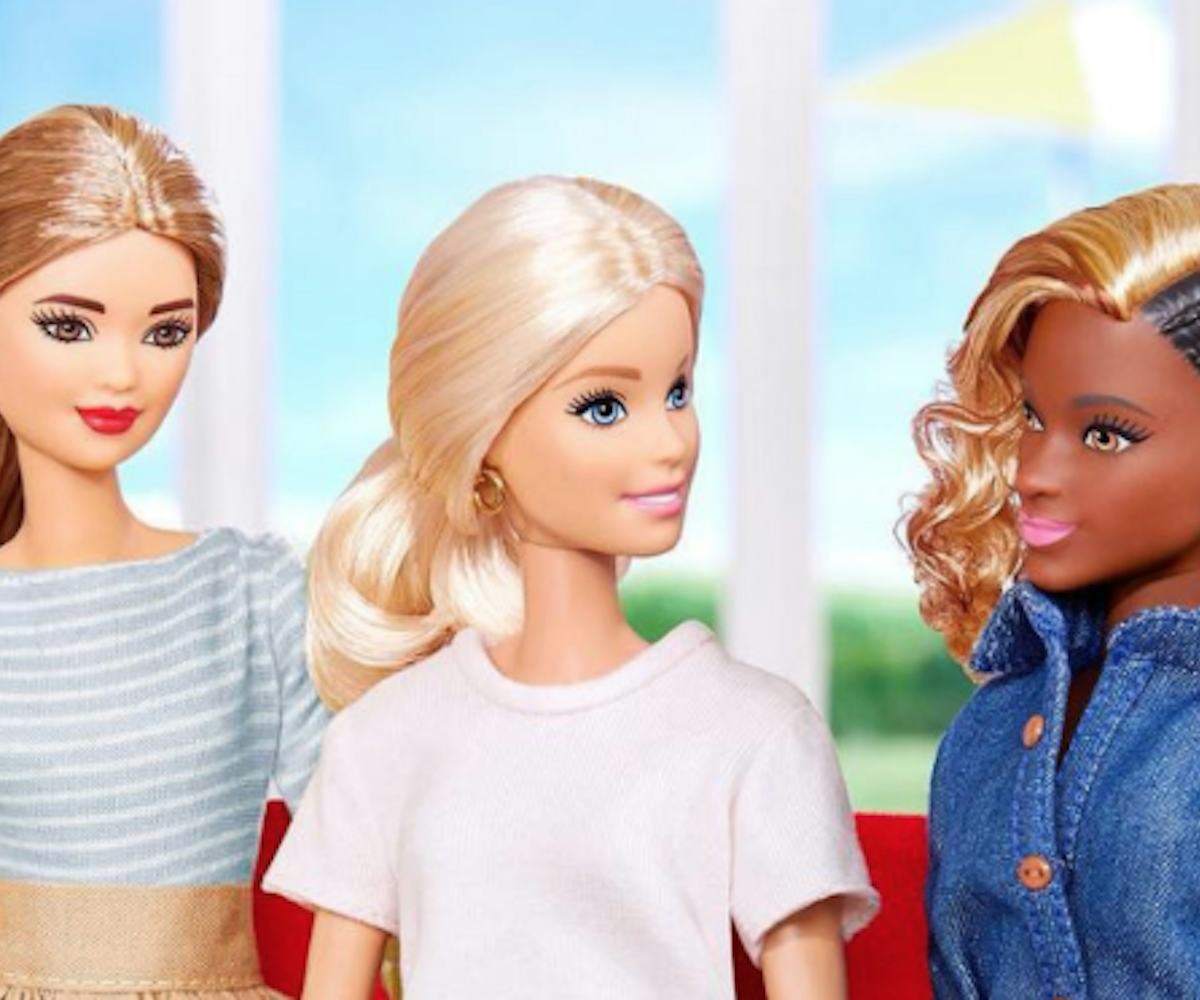 photo via instagram.com/barbiestyle
Uh, Who Approved Of This Black Barbie's Hairstyle?
"All the people involved with this should be fired"
Over the past few years, Mattel has been unveiling more diverse selections of Barbie dolls. From 2016 Barbie Fashionistas collection (which featured tall, petite, and curvy dolls) to Christian Siriano's 2017 collaboration (which featured Solange and Leslie Jones-inspired dolls), the brand has been proving that inclusivity is here to stay. But the company's latest array of dolls has people scratching their heads.
A few days ago, Barbie Style Instagram account shared a photo of three dolls ready to watch the new Hulu documentary Tiny Shoulders: Rethinking Barbie.
And though the dolls were stylishly dressed, users couldn't help but notice one glaring issue with the photo: While the two white dolls wore their hair in chic low ponytails, the black doll's hair was in a half-cornrowed style, half in loose blonde curls. Obviously, all three hairstyles, especially between the white and black dolls, are expected to be different, but, in comparison with the styled ponytails, the black doll's hair looks half-done and carelessly put together. Instagram and Twitter users agreed, flocking online to air out their grievances with the photo and even suggesting it be removed from the lineup.
"They couldn't just give sis a simple bob?" one Twitter user wrote.
"Why ya'll got half-way done weave Barbie for sale?" another added in a video.
"This is actually just embarrassing," one person noted. "Like they wanted to fit every black hair style on one head."
While many found the doll's hair to be tacky, some thought that Mattel was actually being inclusive by celebrating the doll's unique look and showing that there's no one way for black girls to wear their hair.
Many Instagram users also urged those who took issue with the hairstyle to look through the brand's page, which featured black dolls in a myriad of different hair cuts, colors, and styles.
The brand has yet to comment on the backlash.