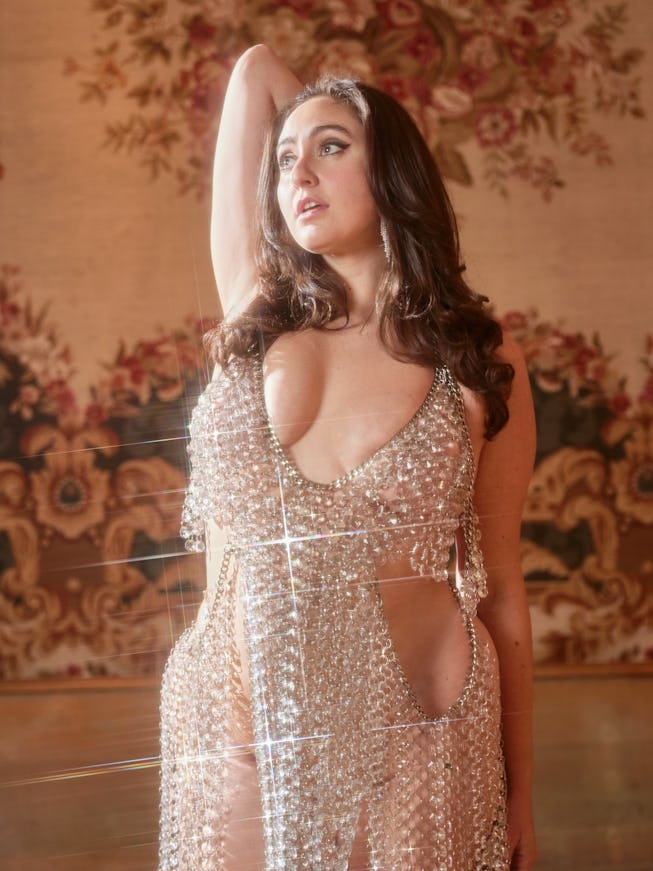 Zack Dezon
Catherine Cohen's Come For Me Is Coming To New York
Catherine Cohen's new show Come For Me is coming to to fill the void.
Catherine Cohen, a gal about town and one of the funniest comedians working today, has a new show coming to Joe's Pub: Come For Me.
Cohen has made a name for herself for bringing the glamorous and raunchy to musical comedy; her previous show The Twist...? She Gorgeous landed her a Netflix special, sold-out overseas tours, and critical acclaim. Come For Me expands Cohen's form in a musical exploration of what it means to enter your thirties as a woman online, in love, and inspired to romanticize the prospect of freezing your eggs.
Cohen invites her audiences to "emotionally prepare for sexy stand-up and songs about finding your purpose, filling the void, and sending nothing but love and light to anyone who isn't addicted to your person." Joining Cohen as an opener on the Joe's Pub stage will be award-winning actor and comedian Ikechukwu Ufomadu, who promises to bring an absurdist examination of vital topics like "The Alphabet" and "Counting."
Cohen premiered the show in the UK, where it was praised by The Guardian as "outrageously sharp and funny." And now, her New York-based fans will finally get their chance to get acquainted with Cohen's latest chapter this summer. Come For Me will run from June 5 to June 30. Tickets for Public Theater partners and supporters are available starting at 2 PM EST today, while the public can snag theirs on April 11 at 12 PM EST.
In addition to her one-of-a-kind comedy specials, Cohen's acting credits include What We Do In The Shadows, At Midnight, the forthcoming Hulu series While You Were Breeding, and more. Outside the world of film and television, Cohen is the co-host of Seek Treatment alongside Hacks writer Pat Regan, the beloved, truly hilarious podcast all about "boys, sex, f*cking, dating, and love." Cohen is also a published poet and the author of God I Feel Modern Tonight, her debut collection of poems.