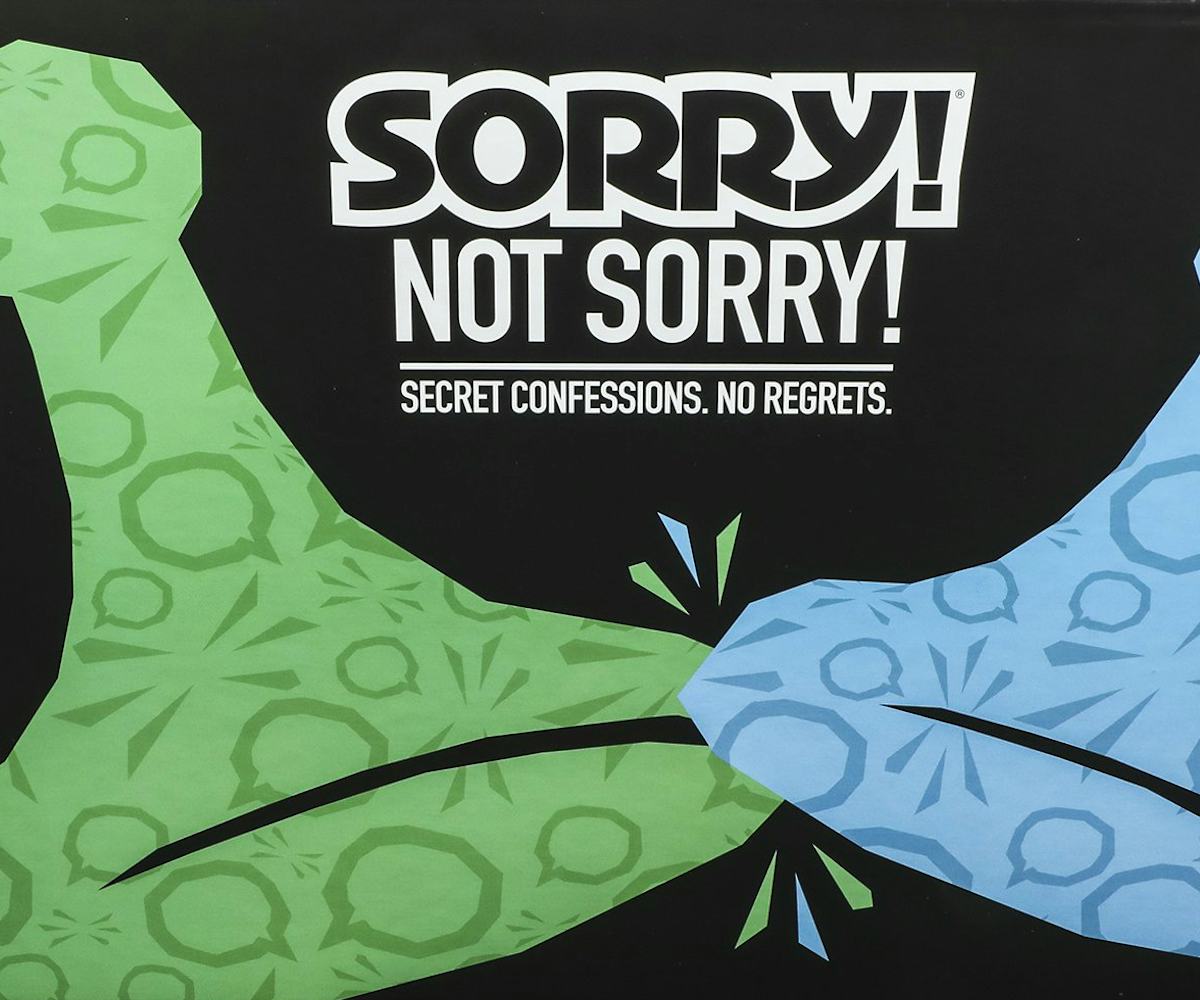 Photo Courtesy of Hasbro
Hasbro Takes A Shot At Millennials With Self-Parodying Board Games
Mystery Date has never been so relatable
Hasbro is giving its most beloved board games millennial-inspired twists this holiday season. Five of its classic titles have been self-parodied for an all-new game night, including Sorry and Clue.
Now, rather than attempting to successfully perform surgery on the 2-D body, we can all call it what it really is when the surgical equipment buzzes: a Botched Operation. With this version of Operation, you'll also have to perform an additional task while trying to aid the poor victim on the operating table, making it way more difficult to end up victorious. Another remix being released is Game of Life: Quarter Life Crisis. According to the press release, "Players will pay the consequences of outrageous (and all too familiar) situations such as finding a photo of Grandpa's toe fungus, dropping your phone in the toilet, or calling in sick to binge-watch TV. You might even get a new job… or a botched tattoo!"
Sorry! Not Sorry! now includes the fun of the drinking game Never Have I Ever, as players are required to reveal their deepest, darkest secrets when they draw a "Not Sorry" card. Mystery Date: Catfished explores the tumultuous digital age of dating, letting players dig through a "sea of weirdos" to find true love. How realistic!
Lastly, say goodbye to Colonel Mustard and Miss Scarlet, there's a new cast of possible murderers in town. Seven friends reunite in Vegas, but after a night of too much fun, only six make it back to the hotel. Is this a board game or an episode of 48 Hours?
Hasbro's parody game collection will be launched exclusively at Target stores and onlinebeginning on October 1 for $20 each. Flip through the gallery, below, to see the reimagining of all five titles.
Clue: Lost In Vegas
The Game Of Life: Quarter Life Crisis
Mystery Date: Catfished
Botched Operation
Sorry! Not Sorry!