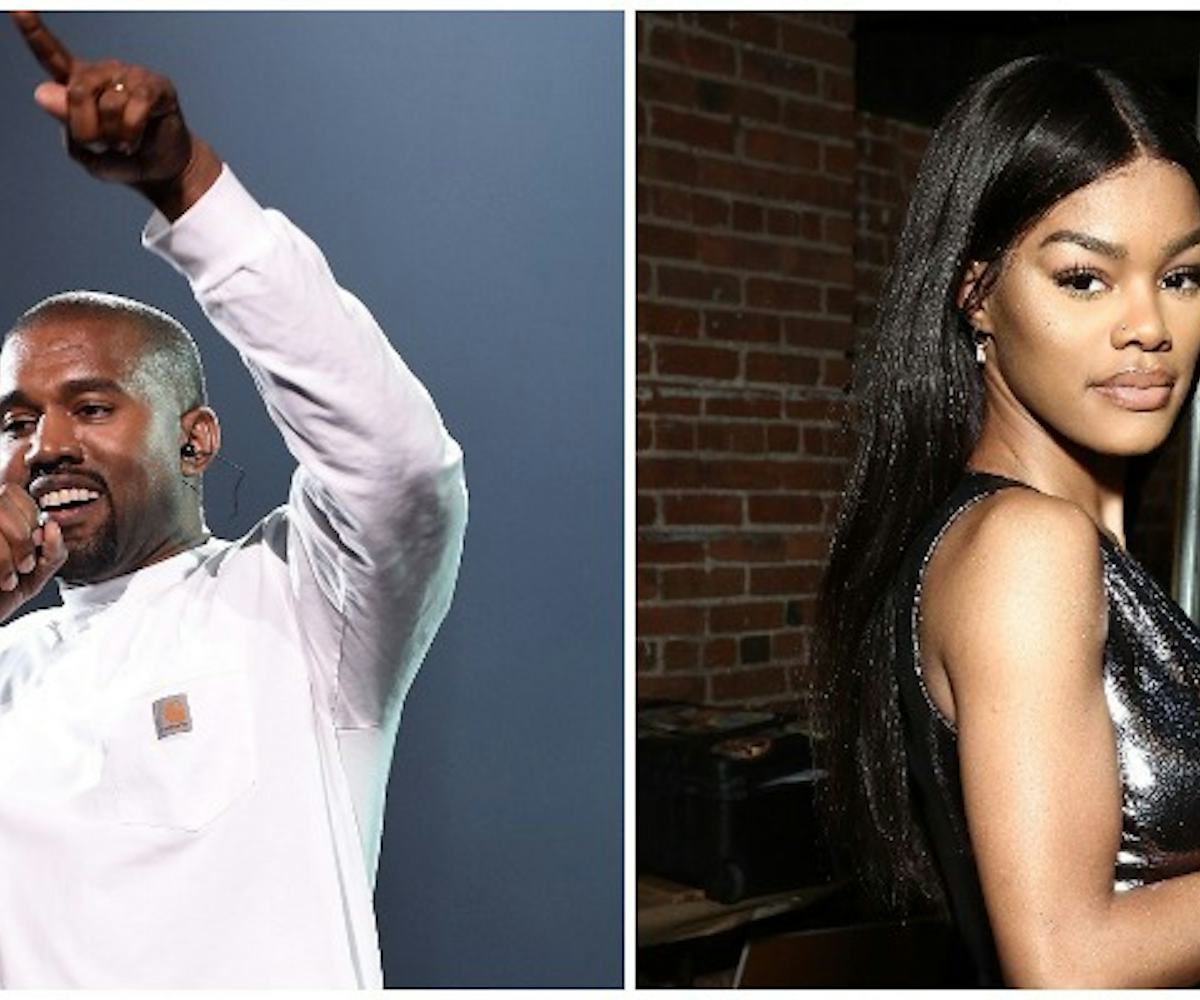 Photos by Dimitrios Kambouris; Astrid Stawiarz/ Getty Images.
Kanye West Is Being Dragged For "Not Caring" About Teyana Taylor's Album
"Once again Kanye does not care about Teyana Taylor"
Kanye West is being criticized on Twitter for not releasing the official version of Teyana Taylor's latest album, K.T.S.E. (Keep That Same Energy.) The album, which came out on June 23, was supposed to be updated and re-released at a later date. But on Twitter yesterday, Taylor confirmed that the album will be kept as is due to clearance issues with some of the song's samples.
In a recent interview with "Big Boy's Neighborhood" on Power 106, Taylor aired out her frustrations with the album's early release, stating that the whole ordeal was a misunderstanding. "When the album dropped, I didn't even know that much stuff wasn't cleared," she said. "So when the album dropped and my friends woke me up like, 'Yo, the album is out,' like, I was excited, but I was also like, 'Wait, does that mean they were able to get everything cleared?' It was really just an honest misunderstanding of me thinking maybe some shit happened overnight."
She also added that there was no one person to blame for the unfinished album's release. "I'd have to blame a little bit of everybody because we set the date and we had the listening party, and then we had clearance issues," she continued, before defending West's role as her producer. "As far as the clearance issues, I don't know. I feel like everybody plays a part. With Ye, he really wanted me to be happy, and he knew that the wait was killing me."
Yet still, the Internet wasn't buying it and criticized West for not putting more effort into Taylor's project.
Some even suggested that West's label, G.O.O.D. Music, is holding Taylor back in her career and noted that West had no issues in rolling out Nas and Pusha T's new records.
You can listen to her interview with "Big Boy's Neighborhood" in full, below.