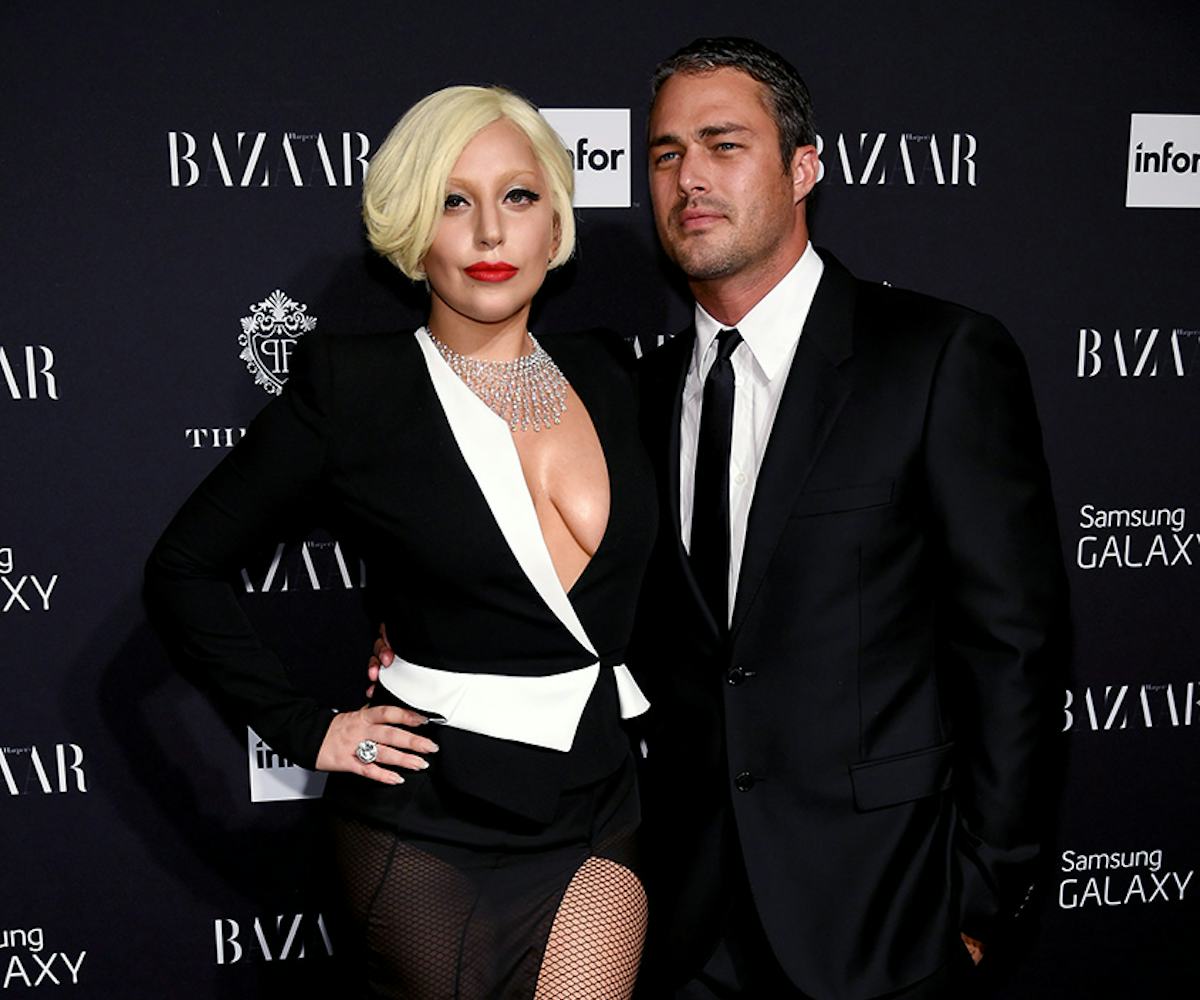 Photo by Dimitrios Kambouris/Getty Images
lady gaga is changing her name
We're not sure what the protocol is on changing one's stage name for marriage, but no matter—Lady Gaga, née Stephani Germanotta, has announced that she will change her name. After her wedding, the singer will be taking her Taylor Kinney's last name, according to E!. 
The couple, who met on the set of her "Yoü And I**"  music video, became engaged on Valentine's Day. After the nuptials, which Gaga hopes will feature a performance by her collaborator Tony Bennett, Mother Monster will be known as Stefani Joanne Angelina Kinney. In the Instagram she used to show off her personalized ring, Gaga wrote, "He always called me by my birth name. Since our very first date. I'm such a happy bride-to-be! I can't stop smiling!!"
As of late, it seems as if Lady Gaga has been exploring her domestic side,
and fruit and tending to 
. In the past, she has admitted that she is content with being "submissive" to her fiancé. "Oh yeah, he's totally in charge," she announced on SiriusXM radio. "When I'm home, I'm like, shoes are off, I'm making him dinner. He has a job too and he's really busy." Whether she's simply catering to classic gender roles, or merely expressing the desire to explore traditionally "feminine" activities, we're not sure, but it's important to remember that it is her right to do so. Either way, she seems happier than she ever has before.
(via E!)