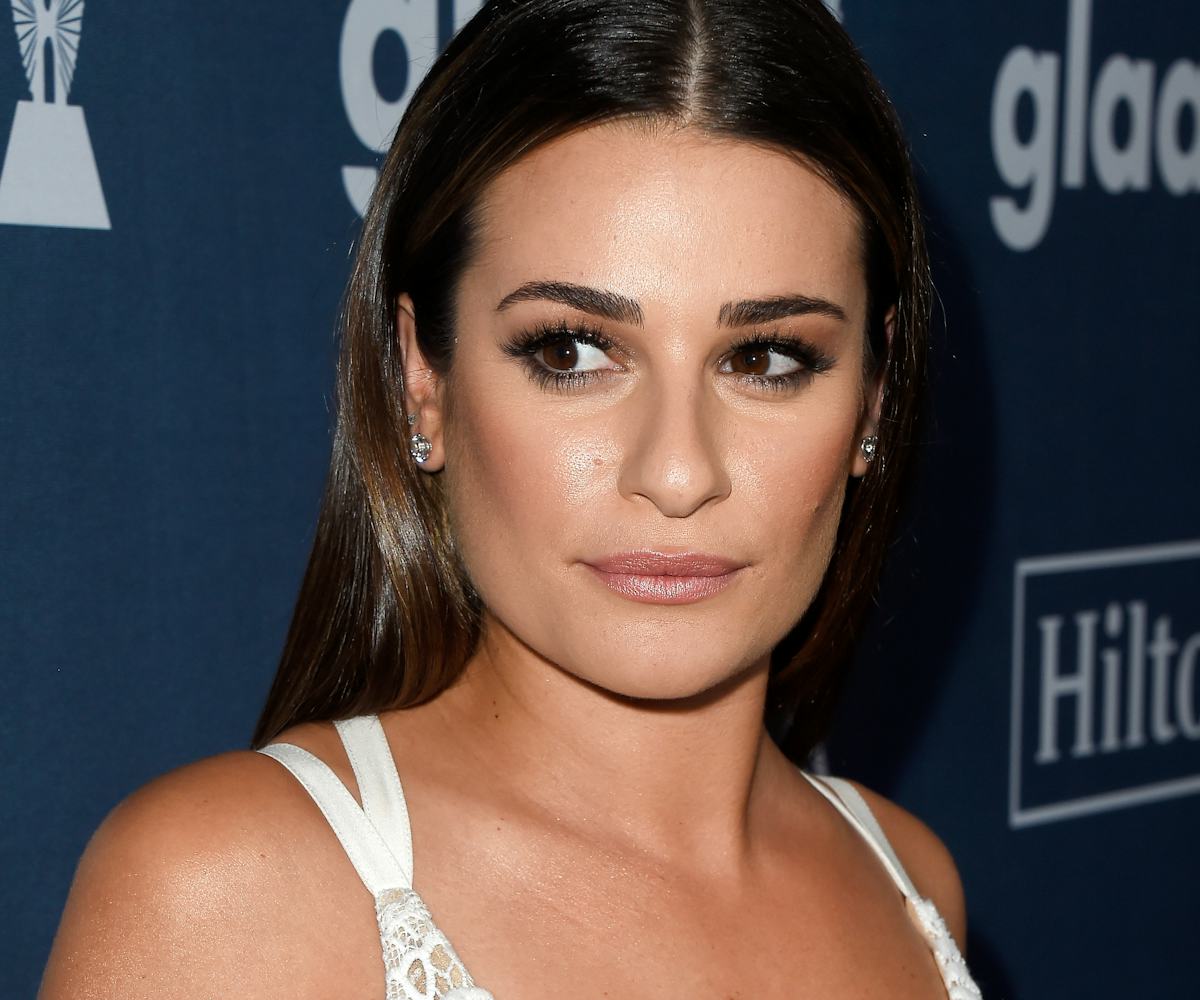 Photo by Frazer Harrison/Getty Images
Lea Michele's New Tattoo Is A Tribute To Cory Monteith
While another one is in honor of her grandmother
Cory Monteith left a permanent mark on Lea Michele's heart with his untimely death in 2013. The actress has now taken it upon herself to leave herself a permanent reminder of his impact on her life in the form of a tattoo. Michele shared a photo of her new ink on social media with the caption "And one more... for my Quarterback... #5." 
For the non-Gleeks out there, the number refers to Monteith's Glee character, Finn Hudson, and the number on his football jersey. In addition to honoring her late boyfriend, Michele posted another tattooed tribute on her Twitter dedicated to her late grandmother who passed away earlier this week.
While these have not been the easiest of times for Michele, she has handled them with absolute grace and strength. When she first spoke with Ellen DeGeneres, following Monteith's fatal drug overdose, Michele explained how she was able to grow from the traumatic experience. "I think at a certain point you can choose to sort of fall from this or you can choose to rise," she said. "And that's what I'm just trying to do my best for him, because I know that that's what he would have [wanted]."