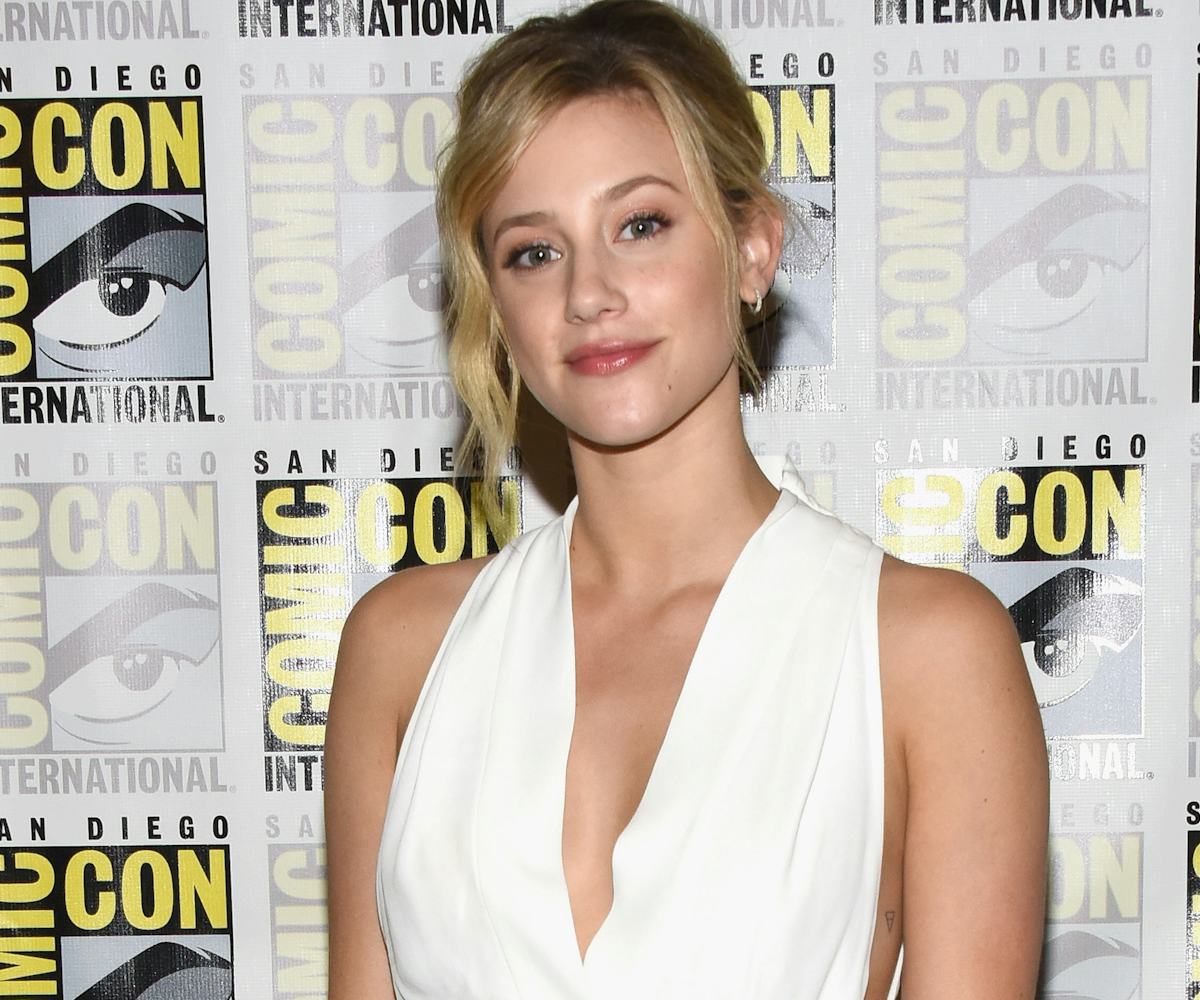 Photo By Araya Diaz/Getty Images.
A Hacker Posted A Fake Nude Of Lili Reinhart
Lili Reinhart has become the latest target of a despicable social media hack.
Days after hackers took over boyfriend Cole Sprouse's Twitter account, Reinhart's Twitter and Snapchat accounts were also compromised—and things took a very malicious turn after a hacker shared a nude photo of a woman they claimed was the Riverdale star, per People. 
Earlier this week, Sprouse's account began tweeting explicit comments about Disney, his brother's girlfriend, and announcements for a fake fan meet-and-greet in L.A. Reinhart later confirmed via her own account that Sprouse had been hacked, writing, "Cole's Twitter has been hacked BTW. Fuck people who do that, seriously."
Looks like Reinhart's comment elicited the wrath of hackers—one of whom posted a graphic nude to Reinhart's Twitter on Wednesday, captioning it, "Shouldn't have talked shit about us, here's to lili fans found this masterpiece in iCloud." As reported by The Blast, the photo was later identified as an old photo of an adult film star from a porn site. 
But the hack didn't stop there. Reinhart's account also apparently promised fans a "livestream." However, the site reports that the tweets were "deleted 20 minutes later"—though it's unclear whether Reinhart and Sprouse have regained control of their respective accounts since both incidents.
What we do know is that the Reinharts are aware of the hack and are trying to deal with it.
"Everyone in my family, including Lili, knows that her accounts are hacked," Reinhart's sister, Tess, wrote on her Instagram stories. "Thank you for trying to let us know, she's getting the situation handled."