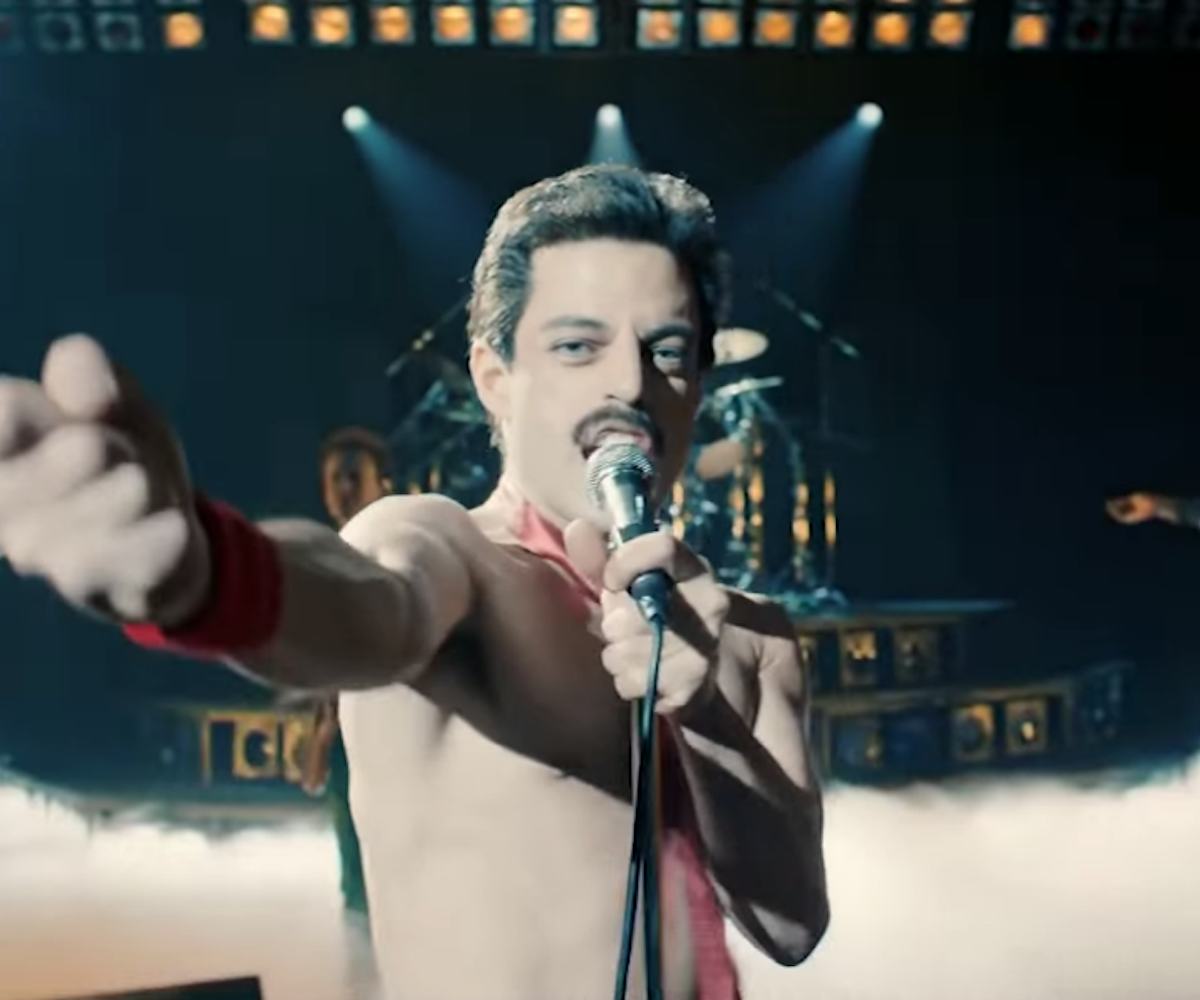 Photo Via YouTube.
Rami Malek Defends 'Bohemian Rhapsody' Against Critics
People are concerned the film doesn't address important parts of Freddie Mercury's life
When the first trailer for the Queen biopic Bohemian Rhapsody dropped, people were concerned that the film appeared to "straight-wash" lead Freddie Mercury's life. The late singer was bisexual in real life and also suffered from AIDS, which ultimately led to his death in 1991. Though the second trailer alluded to his sexuality a bit more, people still weren't satisfied. Now, Rami Malek (who plays Mercury in the film) is addressing the criticism.
In a new interview with Attitude magazine, he called it a "shame" that people were making judgments based off of a short clip. "First, let me say that I don't think the film shies away from his sexuality or his all-consuming disease, which is obviously AIDS," Malek told the publication. "I don't know how you could avoid any of that, or if anyone would ever want to. It's a bit absurd that anyone's judging this from a minute trailer."
He says that the film approaches the artist's life in a "delicate manner," and that the darker moments in his life are important to include because they're "sad but also empowering in a way." He goes on to explain: "It shows you just how resilient human beings can be and how much we rely on the strength of our friends and family to get us through tough times. This pandemic is still very much a horrific threat to so many people in the world. It exists as a reality for so many that I think it would be a shame not to address it."
Bohemian Rhapsody hits theaters November 2.